What you need to know about Seagull Control in Peel Region.
Author

Dan Frankian

Published

June 16, 2022

Word count

848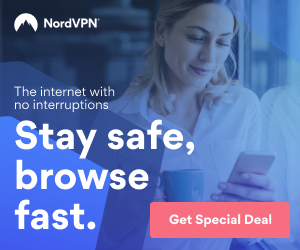 You see them at the beach all the time, but did you know that seagulls can be a problem in your backyard? These birds love to roost and nest on residential rooftops and commercial buildings. With their sharp beaks and loud cawing, a seagull infestation can cause problems for Mississauga residents. One large gull will make as much noise as 35-40 smaller birds.
The biggest problem with having seagulls around is the mess they leave behind. Their droppings create an unsightly layer of residue on buildings and walkways. The nutrient-rich excrement also serves as a breeding ground for insects and bacteria, making it a public health issue. If that's not enough, seagulls can be aggressive and dive-bomb children and pets in an attempt to chase them away from their nests.
The good news is that they are not difficult to remove when you call in the experts at Hawkeye bird and animal control. We provide humane methods for removing these pests from your property, and our professionals will make sure they never come back.
Here are some frequently asked questions to which you may have already wondered about. After all, this may be your first encounter with the birds.
Who Can Remove Seagull Nests?
Only certified animal control companies like ourselves! When you try to handle the problem on your own, you run the risk of failure, with the birds returning or injury as a result of your unfamiliarity with seagulls and their territory. We've been dealing with a variety of birds for many years, and we're experts in handling every sort of wildlife removal issue. We have successfully removed seagull nests from commercial and residential properties in Mississauga in the past and can do the same for you.
How Long Do Seagulls Stay in the Nest?
Seagulls' nests are typically built in the springtime, but these nests can remain in place for up to four months. This means that seagulls typically only use their nests in the warmer months of the year, so if you are unlucky enough to experience seagull problems during this period then you will have to endure them until they leave on their own.
Seagulls stay with their nests for about 30 days after they hatch. During this time, they need to remain protected so that they can grow and thrive. Hawkeye's bird and animal control can remove the nest before any young are hatched, or we can relocate the entire nest to a safe area.
Can I Remove Seagull Nests Myself?
You can try to remove a seagull nest on your own, but these birds are extremely protective of their young. If you don't know what you're doing, then you can easily be injured. You can also risk having the birds attack you. This is why it is best to leave seagulls removal to the experts by calling Hawkeye.
Do seagulls kill cats?
As seagulls are birds of prey, they are capable of killing tiny animals, such as cats. However, there is no evidence that seagulls specifically target household pets. Seagulls do love fish and garbage, so these creatures will eat anything they can get their beaks on. So, if it smells like food, then a seagull will eat it.
Can I kill a seagull in Canada that's on my property?
It is not legal to kill a seagull in Mississauga, and in Canada in general as migratory birds, such as seagulls, are protected under the Migratory Birds Convention Act, meaning it is illegal to shoot them.
It's also dangerous because seagulls will defend their young and could cause serious injuries if they feel threatened. Instead of taking matters into your own hands, call the professionals at Hawkeye for all your seagull removal needs.
What is the fine for killing a seagull in Canada?
If you kill a seagull in Mississauga, then depending on the time of year it will be either $500 or $1,000. Offenders can face fines up to this amount under the Migratory Birds Convention Act. In addition, killing a seagull could result in six months or more in jail as well as a criminal record. Bottom line? It's just not worth it.
What is the difference between seagull control and seagull removal?
Seagull control is more than just removing nests from buildings. In order to fully resolve a seagull problem, it must be undertaken as a multi-pronged effort that includes prevention and deterrence.
Hawkeye's bird and animal control technicians will inspect your property for any areas where seagulls are gaining access to roost. If our team notices a problem area, then we will fix it so that seagulls cannot get in.
Once the birds have been successfully removed from your property, our experts will use deterrent methods to keep them away. This can include changing our lighting or other tactics. In addition, we will recommend long-term solutions for you to implement on your own.
If you're currently dealing with a seagull problem and need assistance, call Hawkeye at 416 429 5393 today. We can help you with your seagull removal and control needs.
Mississauga, Brampton, Caledon are the main cities in Peel regions
This article has been viewed 78 times.
Article comments
There are no posted comments.