How to design a Website to appeal to the 2022's Modern Retail Audience
Computers & Technology → Technology
Author

Sanjib Kumar Das

Published

June 20, 2022

Word count

1,323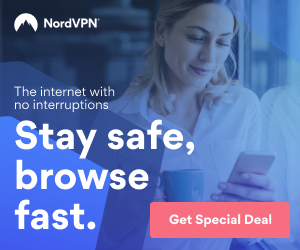 Are you looking to position your business to grow quickly?
Since the website continues to dominate the buying world, there's a growing necessity for businesses to boost their web presence. Making a boring and dull website will not get you far. Your website must be extremely responsive, user-friendly and packed with cutting-edge tools and features.
According to a research study, in 2021, total retail sales jumped by 7.9 per cent from 2020 and are predicted to grow further by the 2022 year and even beyond. Each web-based marketplace requires different needs. Although websites are essential for retail stores as well as other companies, research shows that more than three-quarters of small-scale enterprises in the US do not have a website. If you do not want to be in the dust in the future You must create an attractive website. Here's how to create an attractive website that appeals to 2022's contemporary retail customers.
Factors to Take into Account
When you are designing your website, you must find the right platform. Here are some crucial aspects to think about when selecting an online storefront platform for an online business.
Customization features.
Response and performance.
The in-built features and user-friendliness.
Flexibility.
The most popular platforms for retail companies include SaaS open-source platforms as well as Headless Commerce platforms.
Platforms for SaaS
SaaS lets you make use of a drag-and-drop visual editor which is a great feature for the web designer, which means there's no need for technical expertise or knowledge to build a website using SaaS. However, it's not the best choice for you when you're seeking an array of customizable options.
Open Source Platforms
If you're looking to tap your creativity and develop an original and completely personalized website for your company, you must look into an open-source solution. Although it will require more effort and take up an extensive period of time the end result will definitely be worth the energy and your time. To build a website, you'll need the ability to code. It is also possible to hire an engineer or coder as well as an experienced web designer to build an open-source website using open-source platforms. However, ensure that your final website is good enough and is in line with current market standards.
Headless Commerce Platforms
The most prominent feature of these platforms is their versatility and user-friendliness. These platforms let you provide an API-driven user experience to your website's visitors using DXP (digital experience platforms) as well as CMS ( content management systems ) and custom front-end apps. By using these tools they can boost the number of people who are interested in your offerings and enhance your reputation and brand's name.
In a headless commerce platform, the front end is separated from the backend, due to which you can update or modify it from any place at any time, without needing to alter the front end. This feature lets you provide a memorable reading experience for customers.
The most important features of a Website that is Highly-Performing
Mobile-Friendly Web Site
According to research, approximately 40% of web customers purchase products through websites, while 75 per cent of online shoppers said they wouldn't sites which aren't responsive to smartphones. Always make sure that your sites are optimized for tablets, mobiles as well as laptops.
Simple and Simple Site Navigation
Can users effortlessly move from one page on your site to the next? The term "navigation" is a reference to your website's user interface as well as its components like footers, categories for products or services filters, etc. A functional website can drastically increase sales on your website and convert regular site visitors to buyers.
Seamless Online Shopping Experience
In order to ensure that your target audience isn't content to add your products to their shopping carts, but actually purchase them, you must design a top UX (user experience ) for them.
Ensure that your website allows for simple modification and integration of additional features into the website as your business expands. This is crucial in the event that you intend to grow the size of your company, increase the number of product offerings, or are looking for other ideas for growing your business in the retail sector.
Also, you should be sure to check the load times for each page, and the site speed and make sure that there aren't any glitches in the layout of the site. If your videos demonstrating your products aren't loading as fast or different pages are taking longer than normal, it could impact your sales.
Essential Web Design elements that are essential for online Retail Businesses
If you're purchasing professional web design services from a business and/or hiring an experienced web developer ensure that they create websites that incorporate the following components.
Home Page
It is your homepage that's the primary page that your visitors get the "vibe" of your company. They will get a sense of the person you are, your goals, products, and services. It functions as a storefront and should leave an impression on your potential customers and their minds, your website must be highly effective.
Make sure to mention any current promotions and discounts on the home page Make use of image sliders, showcase your products, your most-loved products and suggested products in a logical manner and include the categories of products in the sidebar or on the top of the homepage.
Category Page
The majority of businesses online do not have separate pages for each category of product However, this isn't something you should ignore. When purchasing a product buyers want an extensive and thorough overview of the product's attributes and other components. This can only be achieved when your website has categories that provide detailed information on the products featured within that particular category.
The category pages include every product in the category, making it easier for consumers to locate the product they want. For example, if you would like to purchase a night cream or serum, you don't need to look through the entire range of products provided by a particular company. Instead, select a category titled skincare to find the wanted product there.
Be sure that each section on your site contains a brief description of the products within the category, has an SEO -friendly URL, and its layout is in line with the overall design of your website.
Products Landing Pages
Pages for your product should feature high-quality photos for your item. Check to ensure that your products look as appealing and effective as the other pages, which include an exhaustive description of the product/s, user reviews (genuine) and any related products.
Thanks to the sweeping technological advancements, you could also add additional features to the pages of your products, like AR demos, timers that make you feel more urgent and more!
Checkout Page
The checkout process should be simple and seamless. It should permit first-time users to make purchases quickly and easily, as well as create an account.
Our Company
A study found that 52 per cent of companies agreed that the 'About Us' page of a company is among the first pages they visit when they visit an online store prior to going through the store. Be sure that your "About Us" page explains to your customers the reasons you created an online store, your mission and your values. If you have a particular idea or motto that defines your business. If we're talking about the layout of your ''About Us'' page, we advise you to keep your content brief but do not include sales pitches.
On-Site Search Engine
To guarantee long-term visibility of your website Your site should include a search engine in order to ensure that your site's users get the best results quickly and efficiently.
If you're planning to integrate an online search engine, ensure that you have the bar for searching accessible, and also show results in the event that some words aren't written correctly. It should also be able to enable search results using images.
This article has been viewed 518 times.
Article comments
There are no posted comments.