Girls as Young as 12 Years Old Lives are Brutally Taken Away and no one seems to care !
Author

Amber Leake

Published

July 21, 2022

Word count

958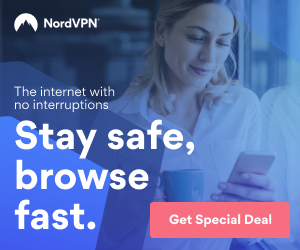 What Happened to Tioni Theus?
January 8, 2022 was such a heartbreaking day for family and friends of 16-Year old Tioni Theus who body was brutally shot and dumped on the side of Los Angeles 110 freeway.
On a beautiful sunny Saturday morning, hours before my annual High School Dance, me and my sister who was driving at the time had just departed from my mothers house who lives around the area when we realized the on ramp of the freeway was closed. Looking out the window I noticed police cars and cones that informed the public that the ramp is closed for entrance at the time being. Of course this was inconvenient for drivers but like all freeways, theirs more than one entrance. Minutes pass by and I noticed my sister took a different route to enter onto the 110 freeway. As she was driving, I looked to my right and seen navy blue tents, vans surrounding the area, news channels, crime scene tape and, a unidentified body. Once my eyes made contact with the wounded body, all I could say was " oh my gosh". I woke up that morning with the biggest smile on my face, excited to see what the day was going to bring, never would I thought my day would be ruined this tremendously. I received an abnormal pain in my stomach caused by disbelief which led me to disappointment. Part of me felt disgusted and the other half felt dull. I was so stunned I couldn't even find the right words to say when my sister questioned why I said " OMG".
At that instant, I was still unaware on who the victim was until it was ten days later when I came across a instagram post on @abc7la news account with a caption that read "Body Of teen girl dumped "like trash" on side of SoCal FWY'. My heart dropped and I couldn't believe what I was reading. I had questions. A lot of questions like, who would do this to this young teenage girl? What is the real story? I immediately began to read more and I couldn't rap my finger on why anyone would do this. I also wasn't understanding why this cold blooded savage was living a care free life to this day as if they did not murder someone's daughter, cousin, sister, freind…etc who was deeply loved.
Tioni Theus came from a heartfelt family who dearly adored her. Close relatives describe Tioni as the life of the party. She loved to danced and had a million dollar smile that lit up the whole room. The victim cousin quoted, "Tioni was never afraid to be herself. She always wanted to be around us when we came to family functions. She constantly attempted to bring me and Nya out our shells and over time, we eventually began to to grow out our little girl stage because of her".
She loved car karaokes especially the ones with her mother. The two use to have car karaokes where they would sing their hearts out not caring how they sounded. This was her best friend. Unfortunately at some point, her mom was involved in a very bad motorcycle accident. I'm unaware how this affected Tioni mentally but afterwards, things began to fall downhill. Family members like her cousins, aunties and, grandparents adjured Toni to live with them but her father, who wasn't always in the picture demanded her to stay with him but this just so happened to make things worse. As much as she loved to hang around her family, Tioni and her father weren't as close as her and her mother. Hence why her last name is the same as hers. After the incident, Tioni changed. She stopped answering calls from family members and got into the wrong hands of older men who would take advantage of her.
Here in Los Angeles CA, Black females are at disproportionate risk of sexual violence. African American Women lives are executed and no one is paying attention. According to FBI data, four women of color were murdered per day in 2020 and numbers have doubled since. Girls as young as 12 years old lives are brutally taken away and their families are left to beg for "justice".
Which certainly does NOT bring their child back to life. It's disgusting to see how empowered authorities are but give little attention to African American Murders.
On January 26th, LA state officials began offering $110K award to anyone who turns in Tioni's murderer. Approximately two months later, the reward was increased to $120K. It is now June 20th and Tioni Theus murderer is still unidentified. It's been 5 months since 16-year old Tioni Theues was thrown on a consistently busy on ramp and you're telling me the officials have NOTHING?
Tionis cousin cried, "There has to be something…people kept saying there's a girl named Ana she was going to the party with that night and there was a guy and this female laughing about her death on social media". To my knowledge, none of the 3 above were called in for questioning neither has there been any arrests made.
The lack of effort that is being put into this case is RIDICULOUS.
Personally, I believe her case is one of many cases that are no longer relevant and it's not okay. How many more of us have to drop down dead for officials to get on their JOB!? They treat us like were nonexistent and thats the problem. No I have never met Tioni neither have I ever spoke with her but I believe her story deserves to be shared and never forgotten.
Rest In Peace Tioni Theues
My name is Amber Leake and I am a 17 year old college student studying Journalism. I love to dance and write.
Article source:
https://articlebiz.com
This article has been viewed 253 times.
Rate article
This article has a 4 rating with 26 votes.
Article comments
There are no posted comments.