What Does Synthetic Marijuana Look Like?
Author

Scott Rawland

Published

July 29, 2022

Word count

608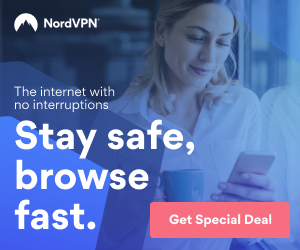 Synthetic marijuana looks like dried and shredded herbs. The predominant colors are green and brown because the makers want it to resemble marijuana as closely as possible. The texture and smell of K2/Kush will also be different with each batch.
The packaging of K2 is intentionally designed to attract attention. It is typically in shiny and colorful foil or tins, sometimes plastic bottles, and usually with a unique font that stands out.
Kush sometimes comes in liquid forms for vape pens, but people can also find it sold away from tobacco, THC, or CBD-based products because it is often sold as potpourri or incense.
K2/Kush Short-Term Effects
Most users take K2 and Kush to feel effects similar to marijuana. Instead, however, synthetic marijuana can be inconsistent, as can the short-term effects.
K2/Kush users have reported feelings of:
Relaxation

Elevated mood

Altered reality or perception of reality

Delusions

Hallucinations

Intense anxiety
K2/Kush Side Effects
Synthetic drugs have different side effects than the ones they imitate. According to the National Institute on Drug Abuse (NIDA), the few studies of K2conducted have proven that it bonds very fast and powerfully to the brain. Nonetheless, as previously stated, each batch of Spice can have different ingredients, making the effects dangerous, unpredictable, and different every time.
The NIDA reports the most common side effects of synthetic cannabinoids are:
Anxiety

Confusion

Increased heart rate

Vomiting

Paranoia
K2/Spice Long-Term Effects
Synthetic marijuana is a relatively new drug, and long-term use studies are just starting to emerge. Young people using mind-altering drugs is especially concerning because brains are still developing in humans until 25. Habitual use of K2/Kush could have severe long-term health effects and exacerbate users' mental illnesses.
According to the CDC, the long-term effects of synthetic marijuana use include:
Agitation and irritability

Confusion

Trouble concentrating

Hallucinations

Violent psychosis

Impulsive and aggressive behavior

Sleepiness

Dizziness

Suicidal thoughts

Breathing trouble

Gastrointestinal issues or digestion problems

Increased heart rate

Muscle damage

Heart attack

Kidney failure
If you or a loved one experiences severe effects, you should immediately seek medical advice or go to an emergency room. Thus, you must be honest with healthcare professionals when seeking help so they can treat you properly.
NIDA reports indicate that K2/Kush use has almost tripled every year since 2017, especially among teenagers and young adults.
Synthetic Marijuana Withdrawal
Quitting K2/Kush can cause a person to experience withdrawal symptoms that may occur right away or several days after the last use.
Regular synthetic marijuana users may experience withdrawal symptoms including:
Insomnia

Paranoia

Anxiety

Mood swings

Vomiting

Rapid or irregular heartbeat

Kidney damage

Stroke

Chest pains

Heart attack

Death
Additionally, because addiction can happen with any substance used regularly and affects both physical and mental health, talk to your health care professional ahead of time if you plan to quit a substance, so you know what to expect.
Treatment for K2/Kush Addiction
Substance abuse and addiction can feel hopeless, but help is available for you or your loved one. Northridge Addiction Treatment Center offers personalized, free of judgment care to achieve impactful recovery.
We prioritize the comfort and safety of our residents and employ fully licensed medical professionals that will provide medically supervised detox if needed and evidence-based treatment programs to heal the whole person.
NATC offers a peaceful environment for the perfect sanctuary in the San Fernando Valley of Los Angeles. Our residents enjoy modern amenities, fresh food catered daily by a chef, and recreational therapies to make recovery relaxing, engaging, and meaningful.
Our admissions specialists are looking forward to helping you navigate your first step to a better life. Reach out today.
DMT is a significant part of the time consumed for it's brain changing properties and has been used by various social orders from the earliest starting point of time for formal purposes. The medicine has a quick start and a tolerably concise term. Disregarding the snappy acting nature of this prescription, it's also one of the most "extraordinary" substances available. A customer can achieve a full stimulating association with 5-15 minutes.
https://k2spicepremiumshop.com/product/dmt-vape-cartridge/
Article source:
https://articlebiz.com
This article has been viewed 409 times.
Article comments
There are no posted comments.