The Attack on the Rainbow Warrior in Auckland from 1985
Author

Craig Payne

Published

July 3, 2022

Word count

539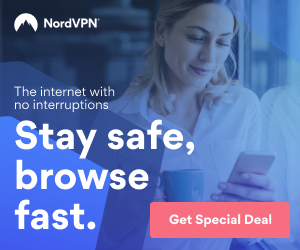 The attack on and sinking of the Rainbow Warrior ended up being a shame for the French Government as well as a curse on the history of great relationships involving the countries of New Zealand (NZ) and France. Back in 1985 NZ was among the international leaders of the anti-nuclear movement at a time when France had been evaluating nuclear weaponry in the pacific, NZ's region. This was regarded at the time to be a source of embarrassment for the French Government. Right before midnight on the evening of 10 July 1985, two explosions blew holes in the hull of Greenpeace's flagship Rainbow Warrior, which was moored at Marsden Wharf in Auckland in New Zealand. That was just before the ship was on the way to a protest towards a planned French nuclear test in Moruroa in the Pacific ocean. A Portugal national and team member, Fernando Pereira, was murdered by the bombs and the Rainbow Warrior sunk in the Auckland harbour. All other crew on board were safely rescued. The ship had been involved in various protest actions over French atomic tests in the Pacific ocean from the base in Auckland, NZ.
On the 24th of July a pair of French secret service officers, Dominique Prieur and Alain Mafart, had been caught in NZ and had been charged with murder. They eventually pleaded guilty to manslaughter and were sentenced to 10 years' in prison, significantly to the considerable embarrassment from the French government. There were an unidentified number of other French agents posing as tourists associated who ended up able to leave New Zealand before being captured. That this bombing had been committed on New Zealand land by a nation that was supposed to be a friend produced a feeling of appreciable outrage and also a critical degeneration in relations between NZ and the French. The French primarily dismissed having any participation in the attack, however the fact was later revealed by the Le Monde publication, declaring that the bombing ended up being approved by the French President. The French Prime Minister later on confessed France's participation. A number of people in politics, including then NZ Prime Minister David Lange, called the attack as an action of terrorism or state-sponsored attacks. This led to trade difficulties for NZ products being sold to the EU and disturbance in this by French authorities. Twelve months following the attack the United Nations Secretary-General Javier Perez de Cuellar declared a binding judgement in which that NZ would get an apology as well as compensation of $13 million from France. France was also directed not to obstruct New Zealand's trade talks. The agents from France Alain Mafart and Dominique Prieur were to fulfill their sentences completely on Hao Atoll in French Polynesia islands. Nonetheless, both of them were released early on with Alain Marfart being sent back to France due to an alleged illness in 1987 and Prieur was returned in May 1988 as she was pregnant. They were honoured as well as promoted after their return home to France. This created outrage in New Zealand. France also paid $8 million to Greenpeace in damages that they then used to finance a replacement for the Rainbow Warrior. France in addition paid for a settlement to the Pereira relatives.
This article has been viewed 665 times.
Rate article
This article has a 5 rating with 1 vote.
Article comments
There are no posted comments.