An Introduction To Slotted Channel
Author

Prokura

Published

July 5, 2022

Word count

575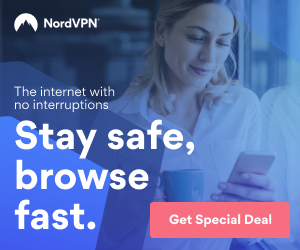 Slotted channel, also known as strut, or channel strut is a standardised structural system consisting of a moulded metal u-shaped channel bar which can be slotted together and held by nuts and bolts. Slotted channel is formed from a folded metal sheet and has a lipped edge; although sometimes this can be serrated to fit snugly with a channel nut.

The key feature of slotted channel (v's a plain channel) are the pre-manufactured holes, which help to make it an incredibly versatile product. The holes provide an easy way to fasten the slotted channel to building structures or other fixtures and components without needing any drilling, welding or specialist equipment.


Slotted Channel is widely used in the mechanical and electrical industries. It can be used for light structural support as well as holding wiring, plumbing, or the types of mechanics involved in air conditioning or ventilation systems.


There are many different sizes of slotted channel, and it can also be cut to custom lengths. Slotted channel is easy to re-use, making it a cost-effective product with longevity. 

What are the Benefits of Slotted Channel? 

When buying channel strut you'll need to decide whether to go for a solid channel (plain channel) or one with holes or slots (ie. slotted channel). What type of channel you need will depend on the kind of job you are doing and what you need to do with it. Will the channel strut be mounted on a wall or hung from the ceiling? Are you building something from it like shelves or platforms? If you are using strut for anything that you need to put a bolt through it, chances are you'd be better off using slotted channel for the job.

Some of the benefits of using slotted channel include:
One flexible system provides many solutions 

Comes in different sizes

Can be cut to your required length 

Cost effective 

Highly durable 

No need for welding, drilling or special tools

Many compatible accessories are available
Common Uses of Slotted Channel 

You'll be able to spot slotted channel in a variety of places, especially due to modern design trends, leaving ceilings exposed and the inner workings of the buildings on display.

Here are some common uses of slotted channel:
Ceiling support 

Pipe support

Electrical Cable Support

Solar Panel Support 

Tool Support 

Sign Support

Storage racks and Shelves

Medical Equipment 

Platforms and Stages
How to Install Slotted Channel 

One of the benefits of working with slotted channel is that it is very easy to build with or install. You need bolts and channel nuts and something to tighten the nuts such as a wrench. The nut can be inserted anywhere along the continuous slotted channel depending on the needs of your particular job. 


Once you have inserted the nut, turn it 90 degrees clockwise and align the grooves in the nut with the inside edge of the channel.
Place a fitting over the nut and insert the bolt through the fitting and into the nut. This will hold the nut and fitting in place.
Tighten the nut with a wrench in order to lock the teeth of the nut, and you will make a very secure and durable connection. 

Where Can I Buy Slotted Channel?

There are many manufacturers and distributors of slotted channel. Most will sell wholesale to the trade and cut your slotted channel to length if you require. Popular distributers and manufactures of slotted channel include Prokura, Orbital, Timco and Unistrut. 

This article has been viewed 209 times.
Rate article
This article has a 5 rating with 2 votes.
Article comments
There are no posted comments.