When Does The Menstrual Cycle Resumes After Medical Abortion?
Author

Diana Jenson

Published

August 3, 2022

Word count

663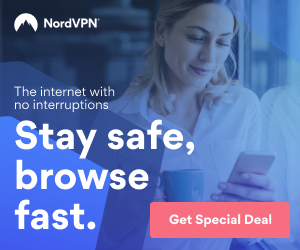 Introduction:
Medical and surgical abortions work with a similar purpose of ending an unwanted pregnancy. However, the post-termination experience was more unusual than others. The effects on the menstrual cycle are based on a range of things, such as the type of abortion and how the menstrual periods were before. As a result, this article discusses what women might expect from their period after abortion.
Question and answers:
How does post-abortion bleeding effect on menstrual cycle?
Our research indicates that since the FDA approved abortion pills in 2000, more than 3 million women in the United States have used them in prior years.
Mifepristone and Misoprostol pills are being administered. Mifepristone works by stopping the fetus from developing. Misoprostol pills, on the other hand, work by removing the fetus from the uterus. The pills' action causes cramps and vaginal bleeding.
Many women report that they experienced bleeding and cramping for more than 7 days following this abortion procedure. The period cycle is restarted after a successful medical termination. It is medically stated that a woman's next period comes 4 to 8 weeks post-termination. If a woman's menstruation does not begin within 8 weeks, a physician's consultation is recommended.
Does a medical abortion cause irregular periods?
Periods can be delayed for multiple reasons. According to research, medical termination can cause mental stress, which has to disrupt women's monthly cycles.
If a woman has had irregular periods in the past, they may continue to do so after an abortion. The cycle will, however, vary by a few days each time. The research found that more than 15 percent of women experience irregular periods.
Does birth control affect menstrual periods?
A menstrual cycle depends on whether or not a woman uses birth control. If she does, the kind of birth control will determine when her next period will begin.
According to one study, in the United States, 98 percent of women have taken birth control at some point in their lives, and 62 percent of those of reproductive age are presently using birth control. In 2011, IUDs accounted for 10% of all birth control methods, with women increasingly considering it the most convenient, safe, and effective but reversible form of birth control.
Thus, before getting a medical abortion it is recommended to not use an IUD as it can increase future abnormalities.
Symptoms:
What to expect from the periods following a medical abortion?
Following a self-managed medication abortion, a woman's first period can be longer than usual due the procedure employs hormones that could affect the length of her cycle. This time frame may also be longer since the body can have more tissue to eliminate following the treatment.
Bloating, cramps, exhaustion, mood swings, and headaches are a few side effects that may occur.
The second-period cycle following a termination procedure will most likely be comparable to the last period cycle. It may arrive at a different time of the month than normal. However, it has been observed that it may take two or three cycles for some women's menstruation to return to normal.
Summary:
Following a brief study and research, the answer to the question "does medical abortion affect your menstrual period?" is yes. Medical abortion causes the menstrual cycle to resume, as most women have their period within 8 weeks. The first menstruation after termination may be heavier and longer than usual.
If the menstruation does not begin within 8 weeks then medical attention is advisable.
Reference:
Website name: Medical news today, https://www.medicalnewstoday.com/
Medical News Today is one of the most prominent websites for health information in the United States. This website was utilized by approximately 85 million individuals worldwide each month as a source of medical research and healthcare news.
Conclusion:
Since its FDA clearance in 2000, many women chose to use and buy abortion pills online in USA. Our research reveals that regular menstruation can be delayed due to the psychological impact of medical abortion. However, if a woman is experiencing irregular periods due to a termination procedure, consulting a professional is recommended.
This article has been viewed 572 times.
Rate article
This article has a 5 rating with 3 votes.
Article comments
There are no posted comments.