9 Things to Consider when developing eCommerce websites
Computers & Technology → Technology
Author

Sanjib Kumar Das

Published

July 6, 2022

Word count

1,332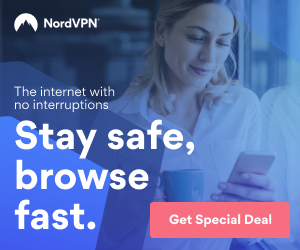 The Covid-19 pandemic has brought about several changes to the majority of our lives. It has affected everything from how we interact with each other to how we consume to the way we shop. The epidemic has led to an unprecedented growth in the world of eCommerce, due to the fact that a majority of customers are now shopping at within the confines of their homes. This also means that this is the ideal moment for eCommerce businesses and websites to prosper in the event that they are able to adapt to changing conditions and also present themselves in a positive light. eCommerce websites development around the globe are continuously trying to integrate innovative features to online stores to accomplish this. Here are a few of them.
Innovative designs
Since virtually every company that exists has websites, your site has to be different from the rest. This is where the style comes into play. Your approach must be distinctive and unique regardless of the design of your website. It is important to think about different layouts that will make the site attractive and practical. Naturally, how you implement the layout will be based on the type of business you operate, and might even reflect your business. Utilizing the layout to divide the space in a unique way by incorporating intriguing elements such as interactive videos, animated images, and image sliders that scroll infinitely can result in more users' engagement, a more positive image for your brand, and higher conversions.
Options like products filters and search options enable users to quickly sort through the items and zero in on the items they need. However, filters that are not optimized properly can turn off customers from your site, which can reduce the sales. This is why properly optimized and efficient filtering options are very useful in helping guide customers deeper into your catalog. Simple and smart features like these don't just assist in reducing bounce rates they also aid in keeping customers who've had an enjoyable shopping experience. For more information, we recommend reading our blog post on the Ecommerce Website Design trends.
Chatbots
The machine learning process is becoming ever more advanced every day. This means companies can now utilize automated processes or AI to enhance the customer experience. One of the most recent examples of this is chatbots. Chatbots feature a live chat interface, which provides 24 hours of customer support. They can act as a source that can direct customers to the appropriate webpages, and will keep them coming back to your site.
Furthermore, chatbots are also an excellent instrument for studying customer behaviour and analyzing buying patterns. Additionally, they can serve as a way to carry out basic surveys, by asking questions to customers. The information gathered is then used to enhance the product and, when needed, improve the site, and improve the reach of your business.
Voice Inclusion
Voice-assisted eCommerce sales are anticipated to hit $19.4 billion in 2023 ( Juniper Research). This means that now is the perfect time to implement technology that can be used to assist with voice on your website , too. Voice assistants can not only improve search speed, but they can will also be extremely helpful for those who aren't sure what to type or are unable to write down the names of the products. In addition, it can ensure that your website is designed with inclusiveness and is accessible to prospective clients with specific needs.
Multiple payment options
Customers want the ability to select their preferred method of payment when they are making a purchase. That means that companies who have multiple payment method on their websites have a higher chance of establishing trust, decreasing the likelihood of abandoning carts, and enticing customers to spend more. This is due to the fact that vast range of payment options have different rewards, which is why customers will be more likely to make a purchase using any method they choose.
The majority of shoppers are looking for more flexibility when they shop on the internet. This is the reason seamless payment options with one click and interest-free financing options like "buy now and pay later" are getting more popular and must be an integral component in any contemporary eCommerce model.
New Technologies
Augmented Reality (AR) is an exciting and innovative technology that took the gaming industry to the forefront. However, its application in the realm of eCommerce is under development and is yet to be explored. It's currently being utilized by Nike to allow customers to check the size of their feet at any time. Nike also utilized it as a marketing tool for their special edition sneakers (Nike Momofuku Limited Edition Shoes)
Similar to that, technologies like VR products, product visualizers and builders, as well as 3D mapping can make it easier for consumers to see your products and also "try to test them" on the internet. For example, a lot of online eyewear stores allow you to upload a photo of your face to see the different glasses appear on your face. Some paint companies will allow you to upload photos of your space and then see what different paints create a different appearance. The idea is to recreate the feel of shopping in a store.
Progressive Web Apps
Progressive Web Apps or PWAs are essentially regular web pages, however they operate like native or traditional mobile apps. While they're a new concept, they have gained popularity steadily in a wide range of businesses. Because they offer all the features of mobile apps, like speedy loading times or push notifications, and even offline capabilities without having any of the disadvantages such as the need for space or app aggregaters such as the Play Store or App Store They provide an immersive user experience that is proved to boost the user's engagement and converts.
As per studies ( AppInstitute) The advantages companies have gotten from PWAs are
• 68% growth in mobile traffic
• 52% increase average in conversion rates
• 78% more sessions in the average length of sessions
• An increase of 137% in engagements
• 134% more the number of views on a page
Security
It is essential to ensure that your site is secure. It's unlikely that customers will continue to purchase items and services from your company If your store's online isn't secure. The typical online store gets frequently attacked, with hackers trying to steal the customer's personal data or causing damage on your enterprise. It is clearly negative for your eCommerce business, and an excellent way to instantly lose customers. As hackers become more sophisticated and more sophisticated, it is essential to ensure that web design services remain up-to-date with the most recent security protocols.
Subscription models
There is nothing more effective at retaining customers than thoughtfully planned and well-placed loyalty and subscription programs. These programs can be used to attract regular customers, and then thank customers for the service they offer by offering extra convenience, exclusivity as well as special offers and additional savings. Not only do these strategies assist you in building relationships to your clients, they they could also encourage them to make them brand ambassadors.
Quick Delivery and Easy Returns
Fast deliveries prove that you're able to meet your commitments You are reliable and care about the customer experience and their expectations. Additionally, an option to allow for easy returns of goods is essential also if you want to keep expanding your business to more audience. If you can make returns easy for customers, they are more likely to return to you for business. Research studies have revealed that over 60% of consumers go through return policies prior to purchasing. Reliable return policies can increase retention of customers, which translates to substantially more sales.
Conclusion
In all markets, sellers have to stay on top of the ever-changing expectations of customers. The market of eCommerce is constantly evolving, and brings new problems. With the help of skilled eCommerce website developers who can assist you in implementing the features you want, you'll be able to keep your customer base strong and expanding.
This article has been viewed 417 times.
Article comments
There are no posted comments.