I Miss Tom Snyder
Author

Larry Farmer

Published

July 6, 2022

Word count

579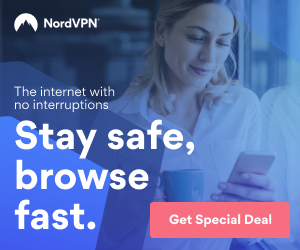 I Miss Tom Snyder
I really miss Tom Snyder. During the 1970's his "Tomorrow" show was a 'must see' for me. It came on late (midnight), but I didn't mind; it was worth the loss of sleep. In my opinion Tom was by far the best TV interviewer of all time. It is doubtful we will ever see his equal again.
Snyder's interviews usually involved a casual conversation between himself and the guest; he didn't try to put them on the spot or argue with them. The interaction also was sprinkled with a great deal of comedy and laughter. These actions tended to put the subject at ease and relaxed. As a result of this strategy, Snyder was able to get his companion for the evening to speak in a frank and honest manner. The audience was able to learn a great deal about the mindset and motivations of the person being interviewed. The guest would often talk about shortcomings and mistakes he wouldn't dare admit to in other settings. Many interviews today are contentious which leads the interviewee to spouting talking points, spinning events, and being otherwise misleading. Snyder's program was able to avoid such negativity and thus cut to the heart of who the person was and what he was about.
Two programs stand out as examples of Snyder's techniques. When he interviewed Loretta Lynn, she had just purchased a town in Tennessee. As she talked about the purchase, she pointed out how she was just a common person and average in every respect. After she finished, Tom in engaging laughter said, "Loretta! The average person doesn't buy an entire town." This exchange caused her to immediately let down her guard and begin talking honestly and openly about herself. A similar technique was used during the interview of Garner Ted Armstrong. Armstrong was a popular radio minister of the 50's and 60's. By the time he appeared on "Tomorrow," his ministry and personal life were undergoing some trials and tribulations. As he began talking, Armstrong started spinning about how everything was going well in his life. He mentioned that he was scheduled to be interviewed by Mike Wallace on "60 Minutes." At that point Tom interjected, "Garner Ted, be careful!" Both men shared a good laugh, and Garner Ted began opening up about what was really taking place in his world.
When he did ask a probing question, it was simple and direct. He once had a married couple on his program who advocated for childless marriages. They talked about how children were a financial and professional burden. In their discussion, they also mentioned the environmental and mental stresses involved with offspring. As they were making their case, Tom asked, "Do you think you're selfish?" That one simple question put them on the defensive, and they spent several minutes humming and hawing. He never challenged them in their explanation; he didn't have to.
In this day and age when interviews are designed to be either argumentative or ideologically supportive, we learn very little about the person being interviewed. In fact, they are structured to put the host and his beliefs in the best possible light. "Tomorrow" was never about Tom Snyder; it was about the guest. The program informed us, educated us, and caused us to think deeply about issues and personalities without hate or bad feelings. Regardless of our political persuasions, we could come away with positive impressions.
I received a bachelors degree in 1967 and a masters degree in 1971 from Western Kentucky University. I taught school for 44 years. One year was spent at Fordsville High School, 17 at Ohio County High School, and 26 at Trinity High School in Whitesville. The subjects I taught were government, history, and English. At Trinity I also served as coach, athletic director, and dean of students. I fancy myself a fairly good writer, and my main interests are sports and politics.
Article source:
https://articlebiz.com
This article has been viewed 188 times.
Rate article
This article has a 4 rating with 4 votes.
Article comments
There are no posted comments.