WHAT IS LEAN UX AND WHAT ARE THE BENEFITS OF IT?
Computers & Technology → Technology
Author

Sanjib Kumar Das

Published

July 7, 2022

Word count

2,717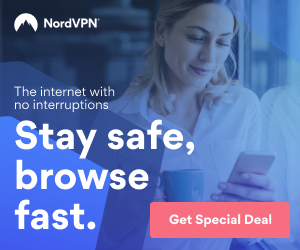 A well-functioning management system is vital when it comes to creating experiences that keep your users in awe.
It's not easy to develop a product and have your customers love it. There must be a system in place to make it possible to design the product, and then make any necessary changes.
This requires cross-team, departments that collaborate, and frequent interaction with your customers.
This also means that designers are under greater pressure than they have ever been before, not only to create better or more valuable quality products than others, but also to make the same products more quickly. This has led to an era of fluid working that allows design teams to get feedback from customers earlier than they normally do and to iterate quickly.
It could seem to be too much to handle. In addition, how does one stay on top of the constantly changing requirements and expectations of their clients while integrating diverse teams and other interested individuals?
This is why Lean UX was created.
Lean UX Concept
A design management system that is designed to assist in the development of high-quality products through regularly scheduled team meetings, ongoing iterations, and frequent interactions with your clients.
It's an invaluable tool when working on projects that use the Agile development methodology. Traditional UX strategies often fail when development happens in short bursts as there's no time to develop UX using the exact way.
Lean UX as with all design techniques, is complex with many elements or variables. But, when your team is established with it, you'll realize that it's an easy and efficient method to get quick insight.
That's why the following article will go over an in-depth study of Lean UX and the benefits of Lean UX for designers so that you can start implementing this method within your organization.
Table of Contents
• What Is Lean UX?
• The Lean UX Process
• What Are the Benefits of Lean UX?
• Conclusion
What Is Lean UX?
The Lean UX design is a results-driven UX/UI process that focuses on collaboration as well as extensive testing and experiments on Minimum Viable Products (MVP).
Jeff Gothelf, an organizational designer, launched Lean UX in 2013 with the release of Lean UX: The Art of Designing Great Products with Agile Teams.
He was involved in the creation of the system after he had problems with his colleagues at TheLadders. They even created diagrams that outlined the specific issues they were experiencing in the management process.
The book provided a framework for various strategies that companies could adopt to improve their UX process. It also provided a method to emphasize the following aspects:
• Get rid of time-consuming tasks and waste like regular documentation, and focus instead on creating MVPs which encourage rapid learning.
• Establish a culture of continuous collaboration by bringing designers and developers along with quality assurance managers, product managers advertising, as well as other stakeholders.
• Encourage continual experimentation to discover new ideas and insights into their products.
By 2021 Jeff Gothelf and Josh Seiden revamped The book 2021 by Jeff Gothelf and Josh Seiden and focused on the concepts, techniques and methods along with tips on how teams working in development can incorporate the elements of design, iteration, experiments and continuous learning from customers' experiences to create an agile process.
In Lean UX. results are more important than the deliverables.
Instead of creating something simply due to what someone else believes or says it's an excellent concept, teams of designers should first come up with reasons and evidence to achieve design by substituting what with the reason ("Why is it that we are designing" in place of "what is it that we're designing").
Lean UX design is therefore more of a mental process rather than a workflow model.
Before making a decision to create something, designers should first create and test a hypothesis. This is the reason why trying out and testing MVP ideas is an essential part of a Lean UX workflow.
The Lean UX Process
Lean UX is all about collecting consumer feedback early during the workflow process and making use of that information to design changes to the product.
The objective is for your company to be able to launch the final product or project that provides value and offers a positive UX.
A strong concentration on the user experience is what differentiates Lean UX from some of the other platforms. It's not about providing the standard UX outputs, and more about working together on an approach driven by users.
To ensure that this method is applied to ensure that this approach is implemented, to ensure that this approach is implemented, a Lean UX designer always begins by identifying a problem, then inventive and innovative solutions are developed and tests rigorously the results, as shown below.
Lean UX Main Concepts
The three principal concepts driving Lean UX are as follows:
Imagine: Assumptions, user research, conception sketches, mental models and storyboards.

Create: Wireframes, prototypes (MVPs) Value assertions, landing pages and hypotheses.

Test: Analyze data & analysis, usability tests customer meetings and user feedback.
Although it's easy to imagine these three processes as if they take place in a linear way however this is not the truth.
Lean UX is a Lean UX process that is a continuous cycle through which the product is improved and developed every cycle concluding and resuming.
Lean UX Process Concept
What Are the Benefits of Lean UX?
Traditional UX design methodologies comprise time-consuming stumbling blocks, like monitoring sessions or meetings, ineffective documents, silos within teams and a lack of interaction between departments.
Lean UX enhances UX processes by encouraging collaboration across departments and eliminating the standards which do not provide financial value in value or benefit to a company.
Lean UX can help teams finish the design phase much faster and, more importantly, work smarter. The time-saving aspect is an important aspect, which means that there are fewer wasted resources.
Early feedback from research and testing leads to the development of a better design. This process prioritizes ongoing testing and raw data over large papers.
Forming cross-functional teams comprising colleagues from different departments lets design teams draw upon a variety of thoughts, insights and perspectives. With this wealth of information available teams can develop more efficient products that are minimum viable and try out more concepts faster.
Once you've figured out the differences between traditional UX in comparison to Lean UX let's dig deeper into the advantages of Lean UX. What is the reason why design teams often choose Lean?
Lean UX Is Cost-Effective
Management of projects isn't cheap It can cost as much as 20 per cent of the total project cost. A project that is not managed properly management or with poor management could, on the contrary, do greater harm than it does good.
Implementing Lean management can help you save money and eliminate any risk or financial damage to the project. Instead of wasting precious time and energy on projects that won't be finished in the end, the Lean approach helps teams stay focused on the most important things for the business.
Each decision is revalidated repeatedly to ensure a solid base upon which a project can be built. This has a lot of advantages on its own and also creates the possibility of a financially sound project.
Many projects have been cancelled due to significant changes that were required at the last minute and putting a heavy cost on the project's budget.
Project Failure Rate
In reality, as per a Gartner study, the rate of failure for major projects that cost more than $1 million was found to be more than 50% higher than that of projects with budgets lower than $350,000.
One of the most frequently cited reasons for this is the high cost of variation and termination.
Everyone working in the UX industry knows that late adjustments can derail a UX concept. It's all about spending money on verified judgements to ensure that innovations are made swiftly and in a timely manner when it's feasible.
Increased Collaboration
Lean UX teams tend to be multi-functional. As consequently, Lean ideally fosters collaboration and cross-functionality.
When developing an application, Lean is a way to bring together people from many different disciplines. Developers are no longer able to work in isolation.
In reality, according to the research of Jeffrey Gothelf Jeff Gothelf, teams with diverse backgrounds can come up with better solutions as each problem is considered from a variety of perspectives. The development of teams with diverse backgrounds minimizes the need for handoff-based handoffs that are gated.
Instead, teams can share information without formality, encouraging cooperation earlier in the process and improving the overall cohesion of the group.
The process requires flawless coordination and flawless communication throughout the entire development team. In a day-to-day routine, it is required.
If you're one of those dedicated design professionals, Lean UX will not let you keep your entire team patient each time something has to be resolved.
Additionally, collaborations are also a part of Lean UX and are not limited to professionals. Collaboration and communication with customers are also a priority in the real world which allows you to share common knowledge about the issues and solutions with customers.
Saves Time
The Lean UX method eliminates the inefficiency that many designs have by cutting out components that don't significantly help in the development of a product or service that is intended for the consumer. The methodology is collaborative and does not put an emphasis on the need for comprehensive documentation.
Actually, as per The Journal of Software Engineering Research and Development ( JSERD), "Agile software development (ASD) encourages software that works over extensive documentation."
Anything that doesn't contribute to the goals of the project is considered waste and removed quickly. This means no more long-winded paperwork or a constant exchange with designers. Even in the event that the Lean approach isn't completely linear, it keeps designers from wasting their time.
Lean UX focuses on quick and quick solutions through the framework of the process (think"make, check, and make") instead of the long and prolonged durations of designing a completely planned product.
So, there's no sense in investing a large amount of time and effort in a massive project, only to be able to test the results after it's been completed.
Lean Cycles
Lean UX can also be described as an iterative method.
Analyzing and developing are done quickly and don't take long to finish before they are handed to engineers.
It is the Lean UX process involves both developers and designers. Because everyone owns what they design and everything is created, it's much faster than traditional development and design.
Streamlined Feedback Process
Lean UX is based on the concept that doing something instead of just talking about the actions or doing, is more effective in the design team.
"There are more benefits to generating the first draft of an idea than the day debating its advantages in a conference," Jeff Gothelf, a consultant. Jeffrey Gothelf.
The most beneficial feedback you can get while making a product doesn't come from a member of the project team. Your customers (who will be using the product or service) will provide the most valuable opinions and feedback.
Feedback from clients is valuable to assist designers in rethinking the current ideas for design. Additionally, they can implement this revision in line with the business goals.
Lean UX provides a great approach to thinking about the deployment of applications. It's also easy for designers to understand this, which is an enormous benefit for companies.
But, if you spend your time debating and then slip into the fearful analysis paralysis, you'll create waste, and that's not the point Lean UX is all about.
It's User-Centered
There is a strong link between User-Centered Design (UCD) and Lean UX.
UCD can be described as an iterative design process that involves the design team concentrating on the client and their needs during the design phase.
User-Centred Design
The company's designers make use of a blend of design and research methodologies to involve customers throughout the design process so that they can create beneficial and clear products for them.
UCD as well as Lean UX place high importance on having validation take the reigns. Both approaches encourage designers to take a step back from the project, and testing serves as a reference point.
UCD initiatives are built upon an in-depth understanding of the client, the tasks and the setting. The goal of the process is to capture and manage the entirety of UX.
The Lean method, just like UCD is about creating something that will be a good fit for the needs of consumers. It's not only about the completion of a sound financial plan, but also about creating a project that is compatible with the needs of your regular users.
By validating your entire project through consultation with clients, Lean designers can observe their ideas in action which reduces the risk of having poor design concepts during the final stages.
Improved Product Outcome
The result is what designers are trying to reach.
Within Lean UX, design teams endeavour to create the most significant and meaningful improvement in the client's behaviour and interactions, which is the result. Lean UX development is evaluated by specific outcomes.
When design teams attempt to predict which features or elements can produce specific results, they're typically making predictions.
Although it is simpler to supervise the launch of certain features, developers often aren't sure what features will be useful unless it's put in the hands of the customer.
As per Jeff Gothelf, "By managing outcomes (and the progress towards the goals) We can gain insight into the effectiveness of the features that we are creating. If a feature isn't functioning well, we can decide on an objective basis about whether it is best to keep it either changed or removed.".
This method lets designers design MVPs based on their beliefs and then evaluate their work.
As Jeff Gothelf points out, in the event that the products aren't working efficiently, design teams are able to make a decision on the attributes (if they're kept, upgraded or eliminated).
Eliminates Heavy Deliverables
Another major benefit that comes with Lean UX is that it allows the removal of lengthy deliverables.
Project Deliverables
The use of enhanced methodologies is which allows designers to share an understanding of the other colleagues. Additionally, it is a slim UX that transforms designers' perspectives.
Lean UX alters the design process's focus to the document teams of designers working on. Instead, it is focused on the achievements of the design team.
Client conversations are slowed down dramatically regarding what products are being developed, and more about the outcome being achieved as cross-functional collaboration expands.
It was traditionally focused on the design elements and the documents. Since the introduction of Lean UX, designer teams have started to look at the functionality and usability of the elements.
In actual fact, Jeff Gothelf states that "Documents do not solve problems for customers Good products can".
The priority of the design team should be to determine what features or innovations have the greatest impact on the clients of the company.
The tools used in the process of design to gather and communicate that knowledge are of no value. The most important thing is the quality of the product, which is determined by the responsiveness of the client.
Conclusion
If you are adamant about your plans and recognize that certain features require a change then take the initiative of making the necessary adjustments and ensure that the changes are accepted by the world of business.
Implementing Lean UX concepts into your innovations can boost the effectiveness that your team of designers as well as increase overall quality and quality. Customize or tailor this framework in order to satisfy the requirements and demands that your team of designers.
Additionally, as we've mentioned throughout this article, Lean UX produces better results and lets your team cooperate and reach design goals within a short amount of time, and at a lower price which can create enormous value for your customers.
In the end, more and more designers are starting to see Lean UX as the design strategy for the long term. We hope that the benefits that come from Lean UX are compelling enough for you to make things flexible in your method of design.
This article has been viewed 365 times.
Article comments
There are no posted comments.