What is insurance, and how does it work?
Author

Fred Parson

Published

August 6, 2022

Word count

884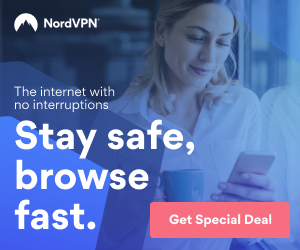 The risk of death, disability, or disaster surrounds an individual's personal life and property. These dangers could lead to financial losses. Insurance is an intelligent way to offload these risks to a third party.
The insurance firm (insurer) and the individual enter into a legal agreement known as insurance (insured). In this case, the insurance company guarantees to compensate the insured for any losses incurred due to the covered contingency occurring. These contingencies are the occurrences that result in a loss. It might be the policyholder's demise or the property being destroyed. It's referred to as a contingency because the outcome of the occurrence is unclear. In exchange for the insurer's assurance, the insured pays a premium.
What are the types of insurance available?
Life insurance
Life insurance, like the name implies, is insurance for your life. You purchase life insurance to provide financial security to your family in the case of your unexpected death. Life insurance is especially crucial when you're the breadwinner for the family or if your family is heavily reliant on your income. If the insured dies within the policy's time, the policyholder's family gets financially rewarded.
Property and casualty insurance
Property and casualty insurance is a type of insurance that covers losses to property and injuries to people. This policy of insurance is essential for both businesses and individuals, as it can help protect them from costly damages or injuries that have caused a damage, and casualty types, each with specific coverages. Therefore, it is essential to work with an agent who understands the different types of coverage available and can help you choose the suitable policy according to need.
Auto insurance
Auto insurance is a good choice for all drivers and car owners. No one wants to be in an accident, but it's crucial to have the right coverage. There are many different types of auto insurance, and each one provides additional coverage. Therefore, you need to ensure you have the right insurance for your needs. There are several factors you should consider when choosing auto insurance.
Car insurance is crucial for each car owner in today's environment. This insurance covers you in an unforeseen event, such as an accident. Some insurance additionally cover damage to your car caused by natural disasters such as floods or earthquakes. It also includes third-party liability, which requires you to pay compensation to other drivers.
Physical disability insurance
Life and disability insurance are two sides of the same coin, providing security for events we hope never happen. Disability insurance is essential because it can provide an income stream if you can't work due to an illness or injury. It's there to help you pay your bills and keep your head above water while you're unable to work. On the other hand, life policy of insurance gives the aid in case of demise.
Health Insurance
Health insurance is purchased to cover the costs of pricey medical treatments. Various types of health insurance coverage cover multiple diseases and conditions. You can purchase both generic and disease-specific health insurance policies. A health insurance policy's premium normally covers treatment, hospitalization, and prescription expenditures.
Health insurance is a critical part of the health care system in the United States. It is a contract between an insurer and an insured person or their sponsor (e.g., an employer). The agreement can be for a fixed period (e.g., one year) or open-ended. Health insurance provides coverage for medical expenses incurred by the insured.
Home insurance
We've all fantasized about having a home. Home insurance can assist cover the cost of replacing or repairing your home in an accident, such as a fire or other natural disasters or risks. Other events covered by home insurance include lightning, earthquakes, and other natural disasters.
Eduction insurance
This is similar to life insurance, which was explicitly established as a savings tool. Once your child reaches school age for postsecondary learning and is accepted into college, education insurance might be a terrific option to provide a lump sum money (18 years and above). This money can be utilized to cover the costs of your child's further education. The child is the beneficiary of the payments in this insurance, whereas the parent/legal caregiver is the policy owner. Using the Education Planning Calculator, you may estimate how much money will be spent on your children's higher education.
What are the benefits of life insurance?
Since these insurance payments are recognized as medical expenses, health insurance premiums are deductible on federal taxes. The basic rule is that you can deduct the cost from your taxes unless you pay for health insurance using cash.
If you acquired a federal marketplace health insurance policy and did not obtain premium incentives, you may claim a tax deduction. You may deduct the costs when filing your taxes because you would be paying for this Obamacare policy out of pocket. If you received premium subsidies, you could only deduct the percentage of the premium that you pay yourself.
Conclusion
You can purchase an insurance plan both offline and online, whether for life insurance, health insurance, or general insurance. Just as insurance agents may assist you in buying a policy, there are websites where you can purchase a policy. Before picking and investing in insurance coverage, be sure you've done your homework.
This article has been viewed 35 times.
Rate article
This article has a 5 rating with 3 votes.
Article comments
There are no posted comments.