8 Best Tailgate Items to Keep You Warm and Satisfied All Day
Author

Frank Collanga

Published

August 7, 2022

Word count

955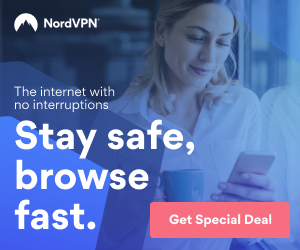 In the fall, everything is amplified. There are leaves to crunch, games to watch, and of course, drinks to sip. But it's also the time of year that's notorious for being cold -- and we're not just talking about the game. Tailgating can be a chilly experience when you're spending hours outside in an open parking lot before kickoff. But just because you're going to be out in the elements for an extended period of time doesn't mean you have to sacrifice your appetite or warmth. With the right tailgate items, you can make sure that your pregame festivities stay comfortable and fun all day long. Here are some tips on what food and drink items to take with you on gameday so your next tailgate is warm and satisfying all day long!
Food
Whether you're prepping for a tailgate or just need a hearty snack for yourself, football season is the perfect time to break out the slow-cooker recipes. The best part about slow-cooker recipes is that you can set them and forget about them. You won't have to worry about being next to the stove and missing out on the pregame festivities. Here are a few slow-cooker recipes to try out at your next tailgate. - Chili - Chili is the perfect food to eat during football season. It's warm and comforting, but it also has some spice to it so you don't feel like you're eating bland food. Chili can be eaten literally any time of day and is a good match for both breakfast and dinner on game day. Plus, it's super easy to make in a slow cooker! - Chili Mac - For those who love chili but don't want something too spicy, chili mac is the ideal solution. Again, this is something that can be made in the slow cooker, but it's also something that isn't too heavy to eat during the day. - Pulled Pork - If you're more in the mood for a light, but savory snack, pulled pork is just the thing. Like chili, you can eat it at nearly any time of day, and you can even eat it as a sandwich, if you want to make it a more substantial meal. Pulled pork is also insanely easy to make in a slow cooker and is sure to be a crowd pleaser at your next tailgate.
Drinks
There are few things that are as central to football culture as beer. And while it may seem like the best way to stay warm is to drink lots of hot coffee, the reality is that coffee actually removes the warmth from your body. If you're going to drink, beer is the way to go. Surprisingly, beer actually retains warmth in your body, and it's definitely a better choice than drinking water or soda! If you really want to keep yourself warm, you can even spice up your beer with some chili peppers to get a warm and spicy beverage. If beer isn't your thing, there are plenty of other warm beverages that you can try. Hot cocoa is a classic, and nothing pairs better with football than a steaming mug of cocoa. Hot tea is another great option that's not only warm, but also soothing.
Snacks
You may not think of snacks as being central to your warm and comfortable tailgate, but they can be! Some of the best snacks to take with you in the fall are warm and hearty, and they can also help keep you warm. Some great fall-inspired warm snacks to take with you include: - Hot and Cheesy Bread Bowls - Nothing is better than a warm bowl of cheese and bread to snack on, and it's one of the easiest snacks to make. Just take a loaf of bread, add cheese to it, pop it in the oven, and you're good to go! - Warm and Creamy Chili - Some of the best snacks are actually meals in themselves, and chili is one of them. If you're not taking warm and cheesy bread bowls, chili is a great warm and hearty snack that will keep you warm and satisfied between meals. - Warming Cookies - Cookies are delicious no matter when you eat them, but there's something extra special about warm cookies at a football game. - Warming and Spicy Hot Sauce - If you're looking for a snack with a kick, hot sauce is the way to go. - Apple and Nut Butter - Apples are one of the warmest fruits you can find, and they make an excellent snack at a football game. You can also add nut butter to them to make them a little more filling.
Condiments
Out of all the items on this list, you may not have thought that condiments would be crucial to a warm and satisfying tailgate, but they are. Hot sauce, ketchup, and sriracha are a fantastic way to spice up your chili, warm cookies, and other fall foods, and they'll also keep you warm during your tailgate. Hot sauce is also a great way to mask the bitter taste of caffeine in coffee. If you're more in the mood for a creamy drink, try adding a dollop of ketchup to your coffee; it's sure to warm you up. There are a ton of ways to stay warm during football season, and these are just a few of them. No matter what time of year it is, you should always be sure to look out for yourself and make sure you're staying warm.
Frank is blogger covering the world of grilling and cooking out. He loves to write, grill and host his family and friends.
Check out his article on Small Gas Grills.
Article source:
https://articlebiz.com
This article has been viewed 431 times.
Article comments
There are no posted comments.