How Will Prefab Container House Be in the Future
Author

Stacy Amoy

Published

July 13, 2022

Word count

985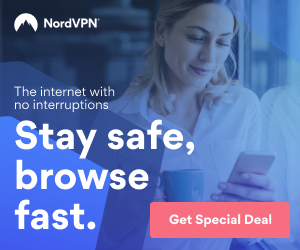 Prefab homes have increasingly caught the attention of people in this modern day and age for its unique concept and cost effective option as an alternative to the traditional custom built homes. The idea of prefab container homes is generally a structure that is assembled on-site in a modular process.
It may look too simple for your taste but don't be fooled as there are many creative and skillful designs out there that think outside of the box and the best part is that it can happen without spending more than you should.
As it does gradually become more of a popular option in the future, let's take a closer look at what the hype is all about.
PREFAB CONTAINER HOMES OR CUSTOM BUILT?
We're not promising that prefab homes are definitely for everyone, it could depend on your own circumstances and so there are still many things to consider when choosing what makes your future home the best it can be, such as
• Budget
• Envisioned Design
• Safety
• Durability
• Etc.
So how should you decide between prefab homes and custom traditionally built houses? Let's take an in-depth look at both their advantages and disadvantages to further make the right educated decision for what will suit best for your residence.
ADVANTAGES OF PREFAB HOMES
Shorter building process
In comparison to the traditional homes, prefab homes mostly have shorter build time because of how its parts are pre-made which means your home will be already partially constructed once it has arrived on-site.
Eco-Friendly
Prefabricated homes will be expected to be more energy-efficient and have exceptional quality for their insulated materials as well. Prefab homes have a lower carbon footprint than stick built homes.
Durable and Sustainable
Since the materials for your prefab home will be energy-efficient, it will also be able to withstand natural disasters because of its tight construction and
Price
There is no doubt that prefab homes will be able to save you more money when comparing it them to stick built houses, less expense on labor because of it's faster construction, manufacturers have already made cost-cutting strategies for you to not only have your home move-in ready in no time but also save you your wallet.
Quality Of Materials
There is nothing to worry about when it comes to the quality of materials because you can be rest assured that the materials are just the same materials associated with traditional homes, just as sturdy, reliable and possibly made to suit your home better.
Innovative
Prefab container homes are not only trustworthy to be safe and sturdy but they are also homes that are open to different design possibilities and remarkable architecture plans.
Single Source of Delivery and Responsibility
One of the advantages of prefab homes is how every material needed will be already pre-made from one single source and will be handled by the same reliable source throughout the construction process.
DISADVANTAGES OF PREFAB HOMES
Less Design Options
Despite the design opportunities that prefab homes may have, it is still definitely limited in comparison to traditional homes.
Land Cost
Before you could purchase your pre-built home, you go through the issue of purchasing the land for where you house will reside, which may complicate your process because of how you may need to consider certain laws and authorizations before setting your home.
On the bright side, it may not be a problem for you if you already own land.
Potential Buyers In The Future
Prefab homes are great alternative options if you want an affordable home, but it may not be the type of home that everybody needs. You could encounter difficulties when re-selling it, especially if they mistake the materials to be low-quality or weak.
ADVANTAGES OF TRADITIONAL HOMES
Resale Value
In the long run, traditional homes are most likely to appreciate in value over the years and make easier profit down the line.
Stronger Structure
Traditional homes are customizable in which materials they use for the construction of the building therefore having the chance to choose specific high quality products, brands, and service.
Fully Customizable
Traditional home owners can have more options and chances to customize their own home as compared to prefab home owners that are limited to choose in comparison.
It has more leeway in giving you, the homeowner, to add more personal expression for a better reflection of your taste,style, and personality.
DISADVANTAGES OF TRADITIONAL HOMES
Price
There will be more things to consider, since traditional homes may take time to assemble things by piece, the longer the building process may take it could cost you more especially if there will be any weather delays, in comparison to prefab homes it is most likely more expensive in comparison.
More Requirements
Traditional homes may take more time to set up until it is move-in ready because of complications such as preparing the environment for the construction to be safe and stable.
More Site Prep Time
It may take more time in the starting process due to completing your checklist for what is necessary in starting your home construction(finding laborers, tools/utilities, purchasing materials needed, etc.)
Multiple Shipments
Since the materials needed for the build are manually bought, it may also be a hassle of personally handling separate purchases from different sources/brands to get all materials needed compared to prefab homes that are expected to have all materials and necessities shipped from one single source.
CONCLUSION
Prefab container homes have undoubtedly started to catch the attention of people for many good reasons, showing that it has so much to offer than what meets the eye. Prefab homes are definitely worth the investment and while people still see it as a strange new process of making homes, in the next few years it will soon become more common than we expect to see more of them start to emerge faster than we can imagine.
This article has been viewed 422 times.
Rate article
This article has a 5 rating with 1 vote.
Article comments
There are no posted comments.