Exterior Brick Trends for a Modern Home
Author

Jackson Jake

Published

August 11, 2022

Word count

1,008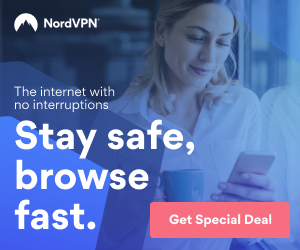 A home's exterior is the first thing everyone notices. It's also the one element that leaves a lasting impression and makes a statement about your home's personality and style.
The kind of exterior you have determines if people perceive your space as welcoming and cozy. That's why when you're renovating or building a home, you have to pay special attention to this aspect.
Rather than taking the task into your hands, you should instead hire masonry service providers who can transform your space with a few simple landscaping tweaks done efficiently and professionally.
The Power of Bricks
Home is a feeling, not just a place you stay in. It's that warm belonging you feel to a structure you live in, a place that welcomes and encapsulates you on days that feel golden and the days that are lethargic, blue, and unbearable.
Modern living takes a toll on our physical and mental health; that's why coming back to a house that feels like a home is so important.
This is where bricks come in. When we talk about incorporating bricks in a home's exterior, we mean the warm, cozy feeling they bring to the table. Yes, you can choose from a plethora of materials like concrete and stucco, but nothing ever can break the brick.
From the medieval era till now, bricks have flourished and survived. This shows that they have something inherent that makes them timeless and suitable for every building type and interior.
Hence, the rise of interior projects that incorporate brick walls to create an inviting atmosphere. Bricks used for the exterior of a home enrich the space with a casual, warm feeling without overdoing it. Plus, they're available in a variety of colors, so you're never short of options. You can make your home a sight to see with the bricked exterior because your personality and preferences will be catered to.
Exterior Brick Trends that'll Transform Your Home
Whether you want to focus on the entrance of your home or the patio, with exterior bricks you'll find a fine solution. Here are a few ways you can use exterior brick walls to transform the exterior of your space:
Lighten Up the Shade
Have an already existing brick exterior that has started to look old and worn out? You can just give it a facelift by whitewashing it. This simple transformation will brighten up the look of your home and make it appear more spacious and larger.
Grow Out of Muted Shades
When people consider using bricks for the exterior or interior, they immediately opt for muted tones. This doesn't have to be the case. Bricks are available in a myriad of colors and can be designed in many patterns. You don't have to do what's always been done. Think out of the box. Think you. Go for shades you've never considered before, use accents in the brickwork, and transform your home's exterior like a pro. Remember, your home can reflect your style. Make it do so.
Paint the Bricks
Don't want to go with muted tones or colored bricks? You can paint them instead. This way, you get an unlimited number of colors on your palette that you can incorporate into your home's exterior. Whether you want beiges, yellows, or blues, it's all up to you. You can also use different palettes to create a specialized look, e.g., neutrals for an aged, vintage exterior; blacks, whites and popping colors for something more modern and eye-catching.
Use Contrast In Your Favor
As we said above, you don't have to accept the default color of the bricks. You can give them a makeover with so many possibilities making the mortar a part of your exterior upgrade. Strike a balance in the design by opting for contrasting colors that sit well with one another.
Choose Dimensional Cuts
Who says you need to use the same-sized bricks? Embrace asymmetry. Even nature loves mixing and matching. Break away from the norm and install different-sized bricks in your home's exterior to give it an unconventional touch.
Break the Pattern
Don't just focus on colors and sizes; start looking at patterns as well. Textures and patterns can change the look of a space. This technique is usually used on interior walls but who's stopping you from applying it on the exterior? Break the pattern by installing larger bricks against smaller ones. Kick up the design further by painting each with a different color.
Add Contrasting Elements
Your home's brick exterior is a blank canvas you can decorate. So, pay attention to it and create interesting exterior designs by adding contrasting pieces. For a horizontally bricked wall, have a few vertical brick pieces to add a pop. You don't have to stick to neat lines. Make them stand out from the background.
Choose Different Textures
You don't have to only use bricks on the exterior. Combine differently textured to make your house stand out from the rest. Use bricks as the exterior, wooden railing for the steps, iron gates for the entrance, and contrasting shades of bricks for the roof.
Incorporate the Curves
The modern design revolves around symmetry and straight lines, but you don't have to adhere to it. If you want a homier feel emanating from your space, then bring curves into the picture. Arched entrances are a sight to see. Use bricks in your favor by incorporating arched lines on the window sills, balconies, and the entrance.
Hire Premium Masonry Repair Services in Laveen Today
Turn your home into a modern masterpiece with the help of masonry experts. CF Vice Construction is a masonry service provided in Laveen that provides high-quality masonry services for commercial and residential spaces. They offer block wall repair service and construction, artificial turf installation, putting green installation, concrete construction service, commercial painting service, stucco repair service, concrete construction service, and more.
Contact them today for more information.
The author of this post is a construction consultant who has been affiliated with CF Vice Constriction for over ten years. He writes regularly about masonry repairs and other construction services.
Article source:
https://articlebiz.com
This article has been viewed 308 times.
Article comments
There are no posted comments.