Which Aluminum Alloys are Used in the Auto Industry?
Author

Bob Davis

Published

July 16, 2022

Word count

593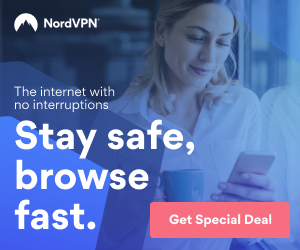 One of aluminum's largest demands is from the automotive industry which uses it to make various components. There are many reasons why aluminum has proven to be a perfect material for automobiles if there ever was one. Aluminum is as strong as steel yet is far lighter. It's readily available which means there aren't any big demands on production. Most important, performance-wise, it hits the mark.
There are many different aluminum alloys used to build vehicles and automobile components. Each comes with its own advantages, used accordingly to achieve maximum quality and consumer safety. There are some aluminum alloys whose primary feature is strength and then, there are others that are more easily bent and moulded. It's all in what a manufacturer needs aluminum to be able to do.
The main alloys for auto manufacturing include: 1100, 2024, 3003, 3004, 3105, 4032, 5005, 5052, 5083, 5182, 5251, 5754, 6016, 6061, 6181, 7003, and 7046. The good thing is that aluminum is available in different formats and tempers, increasing its benefit and popularity in the auto industry. Another benefit to using aluminum in automobile manufacturing is that it keeps the price affordable.
How aluminum is helping us build better vehicles.
Better safety. Faster vehicles because of aluminum's lightweight qualities. More affordable for consumers. On these three points alone, aluminum's building better vehicles. It's been used more and more to help increase fuel economy and reduce emissions, and it's not coming at the expense of cost or performance. For families in need of a reliable car or for any individual who wants a reliable vehicle to make it from one place to the next, you can rest assured knowing aluminum's a quality material that will continue to be strong for decades ahead.
Benefits of using aluminum in transportation and the auto industry.
Aluminum is used not only in auto production but also in making motor bikes, buses, subway systems, airplanes, rocket ships, boats, and almost any and every transportation vehicle you can think of. Here are some basic facts about why and how aluminum's a preferred choice in automobiles and other vehicles.
As the demand for vehicles continues to rise all over the world — including in countries like China, India, and other developing nations — more vehicles are needed to supply the market. Aluminum is a great material to choose for automobile production as there's so much of it and its' performance is top of the line.
Aluminum creates less waste than other materials. It is fully recyclable and reusable, meaning at the end of its life cycle in a vehicle, the aluminum can be taken and re-manufactured into something new.
As aluminum is fully recyclable, it is referred to as one of the most energy-efficient metals there is. Furthermore, this uses less energy in production and also minimizes the cost of producing aluminum thereby bringing down the total manufacturing costs of a vehicle.
Aluminum has high vehicle safety ratings as it's been shown to absorb crashes effectively and mitigate other harmful effects upon the impact of a collision.
Aluminum is very aerodynamic, although this does depend on the alloy selected. It is easy to manipulate into the type of shape it needs to be.
Aluminum's a necessary material in the auto industry, in designing cars, trucks, and more. New vehicle demand is increasing and for companies looking to increase production while keeping costs low, aluminum's the right material to look to. As vehicle manufacturing continues to advance from the perspective of technology, aluminum's continuing to play a role in making all types of cars better than ever.
This article has been viewed 286 times.
Article comments
There are no posted comments.