Where to learn how to Trade Stocks for Beginners?
Finance → Stocks, Bond & Forex
Author

Enda Trading

Published

July 27, 2022

Word count

830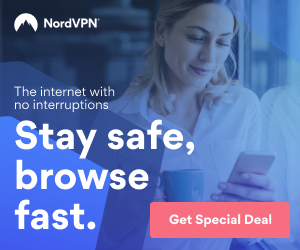 Beginners learning stock trading basics should have many quality education sources. It's like learning to ride a bike: Trial and error and persistence lead to success. Stock trading has the advantage of lasting a lifetime. Investors have years to refine their expertise, and 20-year-old ideas are being used.
Where to learn how to Trade Stocks for Beginners?
YouTube
The Internet has made self-education easier. You may now learn any skill by viewing youtube videos for free. If you're not from a financial, business, or company family, you may not know stock market language like dividends, market cap, etc. When learning, it's hard to master everything on your own. There are thousands of stock-related youtube channels including my own called "Enda Trading".
Books
Stock trading might be challenging for beginners but with a helpful book, you won't be lost. These are some of the greatest stock trading books for beginners.
A Beginner's Guide to the Stock Market by Matthew R. Kratter:
The first few chapters of this book do a good job of explaining all the basic ideas you need to know to start learning about the subject. Using simple analogies, the author explains to beginners many useful strategies and warns them about easy traps. Even though the audiobook is only 1 hour and 42 minutes long, I had to listen to a few chapters more than once to fully understand what was going on. Some of the chapters with a lot of acronyms are easier to understand if you have a physical copy of the book.
Overall, it's a quick and easy way to learn how to trade stocks.
The Intelligent Investor by Benjamin Graham:
"The Intelligent Investor" is one of the best stock trading books written by Benjamin Graham, Warren Buffett's college professor in 1949.
Its insights assist investors to follow Graham's "value investing" mindset. Long-term techniques keep your portfolio safe and solid while others trade and take risks. Successful investments necessitate examining a company's fundamentals over market volatility. This book has been the go-to resource for investors seeking long-term investing success for 70 years.
How to Make Money in Stocks by William O'Neil:
This book's sales and success speak for themselves. How to Make Money in Stocks is a national bestseller that helps investors minimize risk and maximize gains. The book contains ways to uncover winning stocks before price gains. It offers ideas for maximizing profits from equities, mutual funds, and ETFs. The book decodes the 21 blunders every investor commits.
The stock market book is a grand opus. Neil's CANSLIM method, which made him a multimillionaire, shows how the stock market works for a passive, minority, outside investor. Neil's 80/20 strategy is built on using unique measurements and technologies to achieve 80% success with 20% effort. Its trading advice is timeless. This pocket pinch is essential for wealthy investors.
Investopedia (Website and Trading Courses)
Investopedia Academy offers trading, investing, cryptocurrency, personal finance, and Excel for finance courses. The website offers both paid and free online trading courses.
Investopedia's training wing was developed to help traders and investors master finance skills. The self-paced courses feature a 30-day money-back guarantee and a lifetime membership. Learners don't need a financial background.
Find a Mentor
A mentor could be a relative, friend, coworker, lecturer, or anybody with stock market knowledge. An excellent mentor answers questions helps, recommends resources, and boosts morale when the market is bad. All successful investors have had mentors. My mentor is Zed Monopoly who also runs a trading school and a funded trading account service in partnership with Funded Accounts, I will leave details in the resource box at the end of the article.
Learn through Practice (Demo Trading Account)
First-time traders may not know what to expect, how to complete trades, or when to purchase or sell. Some things can be learned from reading about the process, but others must be experienced firsthand. Some platforms introduced demo trading. Essentially, they're a platform that demonstrates trading.
A demo platform allows you to see how a platform looks and works before investing money. They're designed to teach stock market trading without risking actual money. Demo accounts let you try out different trading methods and establish your style without using real money, I will leave details about trading platforms that offer demo accounts in the resource box.
Follow the Stock Market
Beginners should check out CNBC and MarketWatch. Wall Street Journal and Bloomberg provide in-depth coverage. By checking the stock market daily and reading headlines, you'll learn economic patterns, third-party analysis, and financial language. Yahoo Finance stock quotations can be used to monitor a stock chart, read news headlines, and check fundamental statistics.
CNBC is the most popular stock market TV channel. 15 minutes a day will expand your understanding. Don't be intimidated by the vocabulary or manner of the news; just watch and listen. You may find that investing in shows on TV is more of a distraction and source of excitement than practical help, but be aware that recommendations are rarely profitable.
This article has been viewed 1,282 times.
Rate article
This article has a 3 rating with 39 votes.
Article comments
There are no posted comments.