IPCAPITAL:IPCapital's AIA BOT System is Transforming Forex Algorithmic Trading
Finance → Stocks, Bond & Forex
Author

Tahir Lawal

Published

January 31, 2022

Word count

735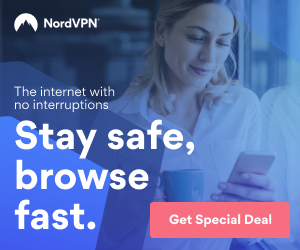 The foreign exchange, or Forex market, is arguably the biggest market in the world. It is even bigger than the stock market; according to a 2019 survey done by FX and OTC Derivatives Market, the Forex market has a daily trading volume of $6.6 trillion, and the number is predicted to increase every year. As one of the largest financial markets, Forex trading has the potential for extreme gains and quick returns.
  However, there exists a corresponding amount of risks and volatility associated with the market, especially if traders turn to leveraged trading. Leverage enables a trader to open a larger position in the Forex market, without the full amount of investment usually needed. This means that while it is easier to increase your profits, it is also just as easy to magnify any potential losses.
  Today, as a modern society, we are continuously exploring options that can essentially improve and make our lives easier. This concept can be similarly applied to the Forex market, as the adoption of advanced technology, such as artificial intelligence, in Forex trading can be the crucial difference between a successful trade and one that fails.
  AI in Forex Trading
  Artificial intelligence, also known as AI, can take the information or data given and process it in a way that humans can never do. As technology continues to evolve, AI can now process vastly more data at an even greater speed than before.
  AI technology helps users track a lot of data, analyse real-time performance, and automate certain trading processes. By incorporating AI technology in the Forex market, traders can secure a significant advantage by evaluating thousands of trading patterns to discover lucrative trade opportunities. This can result in better Forex returns, even if the trader does not possess any significant prior experience.
  Think of the Forex market as one of the fiercest battlefields in the world. It is a zero-sum game; for someone to take a long position, a counterparty must be available to take an opposing position. Traders must use every single advantage that they possess, and AI analytics have become an essential tool for any trader to survive in the Forex market. These AI tools use a vast amount of data, market trends, commodity prices, fluctuations etc., to create better trading strategies that can increase your profits and minimize any losses.
  While there are a few AI trading tools at the moment, it can be hard for new traders to discover one that truly works for them. At the same time, some trading tools may charge overly high subscription fees that may seem daunting for traders that do not have high capital. To serve users with varying needs, IPCapital has emerged as a stellar choice for traders with its flexible options for traders of all levels.
  The AIA BOT System – An Effective Tool for Forex Trading
  IPCapital is an international Fintech company focusing on financial services and technological research and development. With great foresight, the company has been building up its AI capabilities and resources over the years and is well poised to capitalize on the current AI trend within the financial markets.
  IPCapital offers 3 different AIA BOT systems that uses AI and machine learning to analyse and predict trading patterns for a wide variety of trading pairs based on algorithms and pre-set technical settings. While it helps execute trades based mostly on short-term arbitrage, traders are free to adjust the existing parameters for day-trading or long-term trades too. It uses over 15 systems for trading analysis, and retains strategies that have a high rate of winning.
  By using the AIA BOT system, traders can employ predictive analytical methods and machine learning to predict and take advantage of any market fluctuations. It can also help eliminate emotional or panic trading, as traders may resort to panic selling or make hasty decisions when they find themselves in a pinch. AI-based algorithms would eliminate such weaknesses commonly found in new traders.
  Conclusion
  AI definitely exceeds the accuracy and speed of a human brain while analysing market conditions and data. It is not surprising then that many traders have given up traditional manual trading strategies for AI driven ones. As technology advances each passing day, IPCapital is committed to developing and improving existing technologies, and strives to provide an easier trading and investment experience for all users, to help them build stronger and more profitable trading strategies.
  Intelligence Prime Capital – https://iprimecapital.com/.
This article has been viewed 1,441 times.
Rate article
This article has a 3 rating with 30 votes.
Article comments
There are no posted comments.