eToro Ireland
Author

Enda Trading

Published

July 27, 2022

Word count

977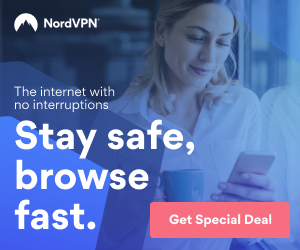 Ireland now has eToro, the largest social trading platform. More than 20 million customers can trade commodities, currencies, ETFs, equities, indices, and cryptocurrencies on this platform. It offers commission-free stock and ETF trading, a sleek and easy-to-use site, and you may emulate other investors.
On the negative, the platform only runs in USD, thus you'll be charged currency conversion fees (unless you deposit in USD). If you don't buy the underlying asset, you're investing in CFDs, not genuine stocks. Using eToro in Ireland is legal and eToro can operate in Ireland without any restrictions from the Central Bank.
eToro Ireland safety
Most of the time, this is the first question that comes to everyone's mind, and I entirely get that! As investors, we shared this concern.
eToro has three safety layers:
eToro holds your securities in a segregated account. When you buy a non-leveraged stock or ETF, you acquire an asset that is deposited in a custodian bank. If eToro fails, you can transfer your securities to another broker.
As an Irish investor, you open an account through eToro (Europe) Ltd, which is regulated by the CySEC (CySEC). It must maintain membership in the Cyprus Investor Compensation Fund (ICF), which covers up to €20,000 per client per account.
eToro partners with Lloyd's of London to offer free 1 million Euro insurance. Every eToro investor is covered when they open an account.
What financial instruments/features are available on eToro Ireland?
Financial products include:
Stocks: Zurich, Amsterdam, Frankfurt, London, Madrid, Milan, New York, and Nasdaq. eToro doesn't sell Euronext Dublin stocks.

eToro offers ETFs from iShares, Vanguard, PIMCO, Invesco, and Market Vectors.

Gold, silver, copper, platinum, palladium, and others are easily investable commodities.

Many currency pairings can give you forex exposure. 40 currency pairs are available, including EUR/USD, AUD/USD, and GBP/JPY.

eToro lets you leverage returns in all asset classes through CFDs. This increases the likelihood of large losses.

Copy Trading allows you to delegate your investment to someone you believe will deliver superior returns, basically it lets users copy other investors' trades. You can copy 100 investors' portfolios simultaneously.
Ireland's eToro fees
eToro must make money like any business. Spreads, the difference between ask and bid prices, are its main source of revenue.

As eToro offers commission-free real stock and ETF trading, you can save money.

Spreads are charged when buying and selling cryptos or CFDs. Some products have high spreads, so be sure to check eToro's fees page.

Also, leveraged positions have financing rates (interest income) and conversion fees. eToro charges inactivity fees ($10 per month if not logged in for 12 months) and withdrawal fees ($5).
How to Open an eToro Account in Ireland?
To open an account, you need to go to eToro's website, click on "Join now", and provide the required information such as username, email, and password.

After this step, you need to verify your identity and address. Your proof of identity could be your ID or your passport. Meanwhile, your proof of residency could be your driving license, a copy of a bank statement, or a utility bill.

I'd suggest you submit all the remaining documents as soon as you open an account to prevent delays when withdrawing your money! We have witnessed no issues in taking money out of the platform, but it may take a more extended period if your account is not fully updated or verified.

Once everything is correctly set up, you'll be able to deposit money to start trading with your real account on the eToro platform:

It is effortless to navigate through all the sidebars and the search function on the top. We are confident that you will find what you came looking for in less than a minute.
Depositing and withdrawing funds in eToro Ireland?
You can use a Demo Account before deciding to deposit funds.

"Deposit Funds" is on eToro's dashboard. When you click it, a pop-up window appears with five deposit options (credit/debit card, Skrill, Rapid Transfer, Neteller, and bank transfer). Ireland's minimum eToro deposit is $50.

Withdrawals: Click "Withdraw Funds." The deposit and withdrawal methods should be the same. The minimum withdrawal is $30 with a $5 fee (per withdrawal).
Note: Deposits and withdrawals in EUR incur a currency conversion fee. Bank transfers (from your EUR account) cost 0.50 percent. Withdrawals from eToro cost 0.50 percent. You can use Revolut to avoid these conversation fees.
eToro's Irish taxes
eToro earnings must be taxed and you must file taxes even if you earn nothing as eToro doesn't collect government taxes for you. IT, USC, and PRSI apply to trading income, and capital gains tax applies to selling shares.
First, I'll discuss capital gains tax, or CGT, which is a tax on gains from selling stocks, bonds, or property.
Online stock sales are taxed like regular investments and property. You must pay capital gains tax no matter how you trade them. Profits are 33% taxed. If you sell a share through eToro and make a profit, you must pay 33% on the gain. If you buy a share for €10 and sell it for €20, you've made a €10 gain and must pay 33% tax.
eToro income is mostly subject to CGT. eToro dividends are subject to income tax. Normal Income Tax rules apply to this income. Rates are 20% and 40%.
Universal Social Charge applies to eToro income (USC). USC is a total-income tax. Standard USC rates for 2019 are 0.5% of the first €12,012, 2% of the next €7,862 @ 2%, 4.5% of the next €50,672, and 8% of any remaining balance.
"Reckonable income" includes trading, professional, and investment income. PRSI is 4%. Larger incomes will be taxed at the highest rate of 52 percent - Income Tax + USC + PRSI.
eToro is a solid option for any Irish investor, beginner, intermediate, or professional and the company is growing to boost its reputation and customer base.
This article has been viewed 501 times.
Rate article
This article has a 5 rating with 1 vote.
Article comments
There are no posted comments.