Yoast SEO vs. Rank Math – Which one to use and when?
Computers & Technology → Technology
Author

Sanjib Kumar Das

Published

August 8, 2022

Word count

726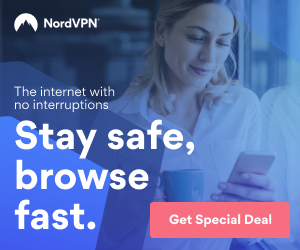 It seems like there is an endless number of WordPress SEO plugins, all promising to increase visibility for your content. In the SEO space, Yoast SEO has dominated since WordPress' inception, but Rank Math might just topple its dominance.
Those who want to boost their SEO should consider both popular plugins. The following is a comparison of both products for those trying to improve their search engine optimization.
WordPress SEO powered by Yoast
The reason Yoast SEO has dominated the SEO plugin charts for so long is likely because it was once known as WordPress SEO when it first launched in 2010.
There are hundreds of plugins available for Yoast SEO. Today, Yoast employs more than 5,000 people worldwide and generates $12 million a year in revenue.
Rank Math
Rank Math was founded in India in 2018 and set up in New Delhi. In spite of the fact that it's not currently ranked as the second most popular WordPress SEO plugin, its sudden rise to fame puts it in the running for the title of second most popular WordPress SEO plugin.
What is the reason for its success? Other SEO plugins have been unable to match Rank Math's list of free features. For many, the free version is all that is needed. A Premium version is also available.
How to use Yoast SEO vs. Rank Math
You can get started with both Rank Math and Yoast SEO by using their handy wizards.
Yoast SEO
WordPress's dashboard has a direct link to Yoast SEO's wizard. You can disable features in Yoast SEO's configuration wizard, including:
• Analysis of readability
• using text-link counters
• within an XML sitemap
• administration menu
•
However, it also explains what the toggles are for you to know what you are going to turn on or off. This is a user-friendly configuration wizard that is easy to use.
Rank Math
There are separate settings for basic and advanced settings in Rank Math's configuration wizard, so you can either make simple site changes or have full control over editing. Rank Math accounts can also be linked to the plugin to access more features. Additionally, you can choose between easy or advanced mode.
Plugins also run a diagnostics test to flag compatibility issues and run a full list of them so you know if an issue exists before you start using them.
How do both of them compare in terms of free features?
The following features are available for free with both Yoast SEO and Rank Math:
• Search engine optimization templates - easily create SEO title and description templates for content
• Schema markup and XML sitemaps
• Social media description templates – suitable for Twitter and Facebook
• Breadcrumbs – to assist users in navigating the site
• Search Console
• Internal link counters
• WooCommerce SEO.
Free Features - Rank Math
Comparing Yoast with Rank Math, it offers the following free features:
• The integration of Google Analytics
• multi-keyword analysis – five keywords at no charge
• for local search engine optimization and image search engine optimization
• Error 404 Manager
• Creating internal links recommendations
• Manage redirects
• using the external link counter
Rank Math and Yoast SEO differ only in their ability to mark pages as cornerstones, identify and optimize relevant pages, and add internal links.
Yoast SEO or Rank Math: Comparison?
Since Yoast SEO was released in 2006, it has been a successful WordPress plugin for a long time.
According to our perspective, these are the categories with the top winners:
• Setting up - Both of these offer a simple walkthrough process. With Rank Math, users are clearly separated into novice and advanced with 'Easy' and 'Advanced' settings.
• Keywords – Rank math is one of the best for the free version. Yoast SEO has fewer keywords available and a more basic rating system (0-100 versus red-orange-green).
• Benefits – Yoast SEO has less free features than Rank math.
• Usability – Depending on the preferences of the user, the Yoast SEO meta box and sidebar offer more editing options.
• Affordable price - Rank Math offers a wide range of packages at an affordable price, including unlimited use across multiple sites as part of its premium package. There is no separate add-ons or premium packages like with Yoast SEO.
Conclusion
Rank Math needs to be cheaper and offer more free features than Yoast SEO to compete with it. Even though Rank Math has not yet taken off, we are curious to see what the future holds for Rank Math.
This article has been viewed 405 times.
Rate article
This article has a 2 rating with 3 votes.
Article comments
There are no posted comments.