How To Land Your first job on Upwork in 24 hours
Author

Joanna Rahier

Published

September 3, 2022

Word count

2,602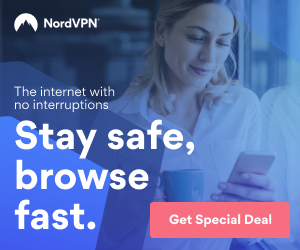 Hello, and welcome to my post about how to land your first Upwork job in 24 hours! If you're interested in making money online content make sure to visit my website for more content!
I've been working on ways to make money online for over 6 years now, and I learned a trick or two on my way to creating a full-time income working from home. I've dipped my toes into nearly every industry – dropshipping, marketing, stocks, and even crypto. Out of all of these, I believe that creating a freelance agency is the fastest and easiest way to make money online today.
The pandemic created seismic shifts in the way businesses work – and managers have realized that not only is it more affordable to have a remote workforce it's more efficient. This is why the gig economy is growing exponentially – the number of global gig workers is expected to rise from 43 million in 2018 to 78 million by 2023.
The benefits of freelancing outweigh those of traditional work – hence why a 9-to-5 job is no longer the dream job of many workers, especially the younger generation.
But not all online jobs are made equal. Of course, there are a ton of opportunities out there but you first need to weed out what will be worth your time. Trust me when I say this though, you're dream freelance job is out there.
Freelancing is lucrative if done correctly. In fact, there are teens nowadays making more money than doctors.
If you've ever considered freelancing today's post will take the guesswork out of creating a professional proposal and some hacks I used to score my first client in 24 hours.
Let's dive right in
Why should you start freelancing?
Freelancing has its benefits. Imagine having complete autonomy in your day-to-day life.
Office politics have a horrible habit of making people miserable. Fortunately, from the day you start working for yourself, you can say goodbye to office politics for good. No more having to deal with micromanagement from control-freak supervisors. Say goodbye to the daily commute. Your daily schedule is in your hands. You can prioritize time spent with friends and family instead of working to live. In general, as long as you complete your work by the agreed-upon deadlines, you have complete control over when and how you do it.
Without the burden of "always looking busy when the boss is around," freelancing will allow you to capitalize on the hours that you are most productive and take breaks when you start burning out. As someone who has ADHD freelancing is the only way I can work. My disorder has created serious burn-outs in every single job I've worked at. Remote work allows me to work when I am most productive and take breaks when I start losing focus and need to recharge.
Freelancing is a dynamic job that will challenge you. You may feel more stagnant in a traditional full-time job that may not always involve continual learning and development. Each freelancing gig brings something new to the table and provides an opportunity to expand your skill set.
Did I mention freelancing has unlimited earning potential? It's all in the proposal. Once you create a proposal that gets the attention of clients, you can recreate it into a cold email template. Blast it to businesses in your area and hire help when you become overwhelmed. This is how agencies are made. I've come across stories of everyday people like you and me turning their freelance side-hustle into full-scale media agencies making upwards of $30,000 USD a month. I share more success stories in Tip #10.
Best jobs for freelancers in 2022
Here are the most in-demand jobs that are most commonly fulfilled by freelancers:
Social media marketing – Maintain TikTok, Instagram, Pinterest, and LinkedIn accounts for businesses. Typically content creation should take you one day every week – posting is then done on your behalf through platforms such as Hootsuite or tailwind.
Ad Management – Paid ads on social media are the future of marketing. Everything you will need to learn about marketing on Facebook is available for free on youtube.
Search Engine Optimization – Help businesses improve their positions on Google through off-page and on-page SEO strategies.
Email Marketing – Effective email marketing accounts for 40% of revenue for most online businesses. Email marketers create funnels by learning effective copywriting and using calls to action.
Web Development – Love to design websites on WordPress? Know a thing or two about HTML? You might want to look into developing websites for new businesses.
Graphic Design – If you're creative and love messing around with illustrator or photoshop then being a graphic designer can be a very lucrative job. Along with working for clients, you can develop your own designs and sell them on Etsy or Creative Market.
Of course, these don't cover the scope of all the jobs available remotely – so make sure to check the following freelance websites to see more if there are jobs that align with your skillset.
Best websites for freelance jobs:
remoteworkers
Upwork
Contently
Oomple
Golance
Flexjobs
PeoplePerHour
fiverr
contra
Bark
Toptal
Freeup
SimplyHired
WeWorkRemotely
Freelancer.com
LinkedIn
Solidgigs
Wonolo
Jooble
Guru
How to start freelancing
For anyone that has ever wanted to become a freelancer, now is the time. Since work in the future will be remote, starting today will help you get a leg up on the competition. Here are a few tips on how to get ahead of the crowd.
Having a college degree in the industry you want to enter does help but is not required. For example, there are freelancers making upwards of $150 per hour for managing Facebook ads – a skill that isn't even taught in universities.
For those of you that do not have an in-demand skill yet, don't worry – there are plenty of free resources online and on youtube that will help prepare you for the field you like to work in. For example, simply searching "Facebook SMMA" has thousands of results of free educational youtube videos.
How to create a freelance portfolio
Next up, you need to create some examples of your talent for your portfolio.
As an established blogger, sending screenshots from my email list, daily page views, and Pinterest account made it easy to land my first couple of jobs. Everything I learned about marketing (copywriting, web development, & Pinterest marketing) I learned from the blog you're reading right now. Blogging is a great way to get first-hand experience in the world of marketing.
On that note, if you want to be taken seriously as a freelancer, a standalone website with some examples of your services is a MUST. If you've never created a website before, I created a comprehensive guide on how to create a blog or website in 15 minutes! You don't need any prior knowledge of coding or HTML – you can create beautiful webpages simply by drag and dropping elements using WordPress's powerful page editor. Also, a website like this one costs only $2.95 a month. A website is the best investment you can make for yourself and your business!
Next, I recommend using Canva to create marketing material that you can add to your portfolio. For those of you not familiar with Canva yet, it's a FREE graphic design platform, where you can create social media graphics, presentations, posters, documents, and other visual content. They have thousands of free templates available.
How to create a profile that helps you book your first clients
Next up, here are my top tips on how to create a profile that will impress!
Tip 1: Set your goals & expectations for the job you want
The freelance industry is vast, so explore your options based on your skills and research the industry before taking up work.
How much money do you want to make a week? How much would you like to make in a month? How much time are you willing to allocate towards each project? When are you available to take calls from potential clients?
As you grow your brand, your services are bound to cost more; don't be afraid to ask for the money you deserve, and keep updating your pricing structure every few months or as you start getting in more work and become a reputed freelancer.
Tip 2: Choose a decent picture
You don't need a professional headshot – in fact, there are plenty of 6-figure earners on Upwork that only have a selfie as their profile picture. However, a headshot in a professional outfit will make you look more serious in the eyes of future employers.
Tip 3: Go where there is the most demand
If you're tight on cash and need to start freelancing immediately then I would recommend starting in an industry that is seeking the most assistance. Let's take a look at job availability for different positions as of August 3, 2022
Pinterest Virtual Assistant: 165 jobs available
Virtual assistant: 1,922 jobs available
Data Entry: 2,417 jobs available
I assume it will be much easier for you to land a job as a data analyst than a Pinterest assistant just due to the amount of jobs available in the data entry industry. Also, the average wage for Data entry: $15 – $30 per hour which is actually not that bad for an entry freelancing job.
Tip 4: Create an enticing bio
My first tip for creating a bio that entices future employers is by seeing what's working for other freelancers. Here's how to see how other remote workers have on their profiles:
Click on your avatar at the very top right of the page. Select "client" from the dropdown menu. Next, you want to go to the search bar at the top of the page and search for the terms related to your freelance job of choice. Now you will be able to see the profiles of the top earning freelancers in your niche.
Notice the type of wording they are using and how they structure their descriptions.
Remember that people don't have a lot of time – quick bullet points are best at explaining who you are and the services you offer.
Tip 5: Understand what businesses are looking for:
For this one you want to make sure you're back in the freelancer portal. Select "Freelancer" from the dropdown menu.
At the top of the page, you can see "jobs you might like." Take some time looking through the jobs populated underneath. Take note of what businesses are searching for and make sure to include that in your description/bio.
Tip 6: Understand that in order to start getting reviews, you will have to work for less – in the beginning.
Reviews are everything on Upwork. Good thing is that you can ask for reviews from previous employers about how their experience was like working with you. All you need in order to do this is their email address and a link to their LinkedIn profile. I made sure to have two verified reviews on my profile before I sent out proposals.
Or you can offer your skills for free or at discount to build up repport. Think of any local business that may need help advertising. Reach out to them. If they like your work, you may even land your first gig with them!
You have to expect to receive less than your rate for the first month or two. The first client I landed paid $15 per hour. Way less than what I charge for people I book through this website.
Another tip is to not send proposals to the higher-paying gigs yet. You will be competing with more established freelancers that have bigger portfolios and comments than you.
Tip 7: Don't go into detail without a contract in place
Before I listed my services on Upwork, I was fully reliant on landing clients through my Pinterest virtual assistant and freelance writing pages on this blog. On day one of being on Upwork, I sent out 4 proposals and got 2 responses within 24 hours.
One was a legitimate offer the second wasn't…. here's the mistake I made. I agreed to a discovery call with both clients going over deliverables and my intended marketing strategy for their accounts. The second call lasted nearly an hour, in which I answered all of their questions along with my intended marketing strategy. After not receiving a response from them, I visited their Pinterest account and noticed that they had already incorporated all of my advice on their page.
Be careful because people will use you to get free marketing advice. It's not cool but also part of the learning process My tip is to not go into too much detail until your contract and payment schedule is officially set up through Upwork.
Tip 8: Don't be the jack of all trades
Are you overwhelmed with all of the job opportunities out there? Don't create a vanilla profile that caters to 3 or 4 different fields. Decide on one service that you like to offer and identify a niche that you are interested in.
Instead of just offering "Facebook ad services," niche down into a specific industry. For example, Facebook ad specialist for real estate listings or Facebook ads for e-commerce stores.
Next, identify the pain points that business owners in that industry usually deal with. Pain points are persistent problems within a business that can inconvenience managers from fulfilling their business objectives.
Worried that honing in on one industry will cause you to miss out? Becoming highly specialized in one area will allow you to charge higher rates because of your expertise in that specific area. Facebook ads manager Kendall Shaw started an agency that focuses only on real estate listings – he started making $25,000 per month within a couple of months.
Tip 9: Out of Upwork credits? Here's how to get in contact with business owners
Write any of these in the Upwork search bar: www. , .com or https.
Let's say you are a social media manager I would type "social media marketer www."
The results will filter only listings that have clearly identified themselves. Next, you can reach out to these businesses directly through the contact page on their website. A direct email to the manager will make you stand out to other applicants – you will appear more serious about the role and thus gives you a better chance of landing your first job on Upwork.
Tip 10: You're not thinking big enough
Is SMMA the new dropshipping or is it just a fad used by YouTubers to sell overpriced courses? Not only do the world's top freelancers make a lot of money from their jobs, they also experience more job satisfaction. Here are a few success stories (with links) from freelancers I often draw inspiration from.
Would you ever imagine an unknown Nigerian priest to be a top freelancer and founder of an international charitable movement? Hilary Umeoka is now a multi-millionaire freelancer.
Alex Faluso joined Fiverr as a freelance writer, and within two years earned her millionth dollar through the marketplace in 2020.
David Nuff is part of the Toptal network, where he works as a freelance design consultant. Through Toptal, he was able to land jobs for some of the world's largest brands, including Cisco, Nestlé, and Google.
But remember this: In order to be in the 3% of people that succeed you need to do what the other 97% aren't willing to do.
Always follow your dreams and ideas, and never give up on your vision. Keep moving forward and face all the challenges that come your way head-on! Believe in yourself and have faith!
Hello, I am a freelance writer and blogger interested in personal development and making money online. Visit my website for more content!
https://articlebiz.com
This article has been viewed 553 times.
Rate article
This article has a 5 rating with 1 vote.
Article comments
There are no posted comments.