Brands, What They Mean
Author

Arthur Gevarnick

Published

September 3, 2022

Word count

900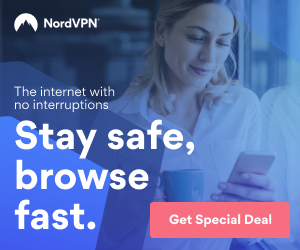 Brands
A recent restrictiveness in travel along with Covid- related supply shortages have increased my awareness about the place that brands hold in our world. These ubiquitous products, such a part of our daily lives are taken for granted until we are, by happenstance, without them. Most of our ancestors throughout history had no such luxury; having to depend upon themselves or their neighbors for the procurement of staples and sundries. Even now if you're poor or one of the 1.1 billion people in the world who most nights go hungry, you must settle for what you can get; products whose packaging can look vaguely similar to a top brand, but in no way scale the heights of quality; lacking the flavor, freshness, color, smell, texture, or some combination thereof, they fall short. These "off brands" can be found gracing the shelves at discount malls, thrift stores, no-frills grocery stores, and your local convenience store ( at a significantly marked-up price of course ). But for the rest of us brands are the standard of trustworthiness in a society short on trust.
While some of these companies do spend a lot on advertising-and that does drive up the costs, it's also true that while we sadly don't always get what we pay for "if you're not paying for it you can be sure you're not getting it."
It's interesting that many of the brands I grew up with, such as: Kellogg, Tide, Heinz, and Coke, to name a few, were equally popular in England. I know this because they have all those brands on display at their Museum of Brands on Lancaster Road in London, along with many more I am unfamiliar with, such as "Home Special OXO Cubes," "The Wombles," and "Dan Dare" toy products. They have items going back to the Victorian age, when opium preparations were as common in the medicine cabinet as aspirin is now in ours. Notably, they have learned that Alzheimer's patients can have their memories triggered by seeing brand paraphernalia from their era, which can result in positive engagement. The museum has started an outreach program that provides detailed packets of materials focusing on brands which it dispenses to nursing homes throughout the UK to assist organizations in helping Alzheimer's patients. (1)
Brands come and go. During the mid 1990's there was a top-selling frozen dinner called "Le Menu" that was both delicious and offered a wide selection of choices. Having small children at the time, it's biggest selling point for me was that the meal came packaged on a nifty, thick, white, plastic plate ideal for kids. It was just the right size, unbreakable, and you could wash it and microwave it over and over. Then… some manager decided to squeeze a little more profit out of the product so she thinned the plate. Suddenly it warped at the second microwaving, destroying the product's advantage. Within six months "Le Menu" disappeared from the shelves.
Conversely, some companies are so good that more people need to know about them. Take "Carhartt Work Jackets" out of Dearborn, Michigan for example. They stand behind those jackets. If you do anything short of intentionally setting fire to it, you can call them and they will send you a free mailing label. Put the jacket in a box, ship it, and they will fix it like new and return it to you in a week… for free. Now that's a brand you can count on. And while I'm on a roll… another really good brand is USAA Insurance. Though they lack the lizard, ostrich, Statue of liberty, or even an Accident-Prone-Individual that other competitors sport, what they don't lack is having the absolute best service in the business. When you need them, they are there. And after being with them for over 45 years I can attest that they consistently do more than a company needs to do. They are not the cheapest, and that should tell you something.
Being a retired dentist I would be remiss in not putting in a plug for a few dental products. Two of the best products in the store are ACT fluoride rinse and the old-fashioned yellow-colored Listerine ( the one that tastes bad ). It tastes bad because the bacteria really don't like it either. If you were to immerse a round-headed rotary toothbrush in a cap-full of that magic elixir and work each area of your gum-line for 3 to 4 seconds with it, twice a week, you could say, "Hello to healthy gums," no future periodontal surgery for you. Use the aforementioned ACT fluoride rinse twice a day and you'll forget what cavities are. A word about flossing: "you don't have to floss all your teeth, just the teeth you wish to keep." Which is the best floss to buy ? The one that you will use.
Aside from all the jingles and carefully crafted distortion of advertising, brands offer us quality, consistency, and value. Over the course of a lifetime we spend as much time with them as we do with our family. In their own way they become like friends we can trust, who each in their own distinct way add value to our lives. I like to believe that the people who are employed by some of those fine companies feel proud when they go to work.
Arthur Gevarnick
Former navy pilot, retired VA dentist. Likes to fly fish. ArtGevarnick@gmail.com
Article source:
https://articlebiz.com
This article has been viewed 426 times.
Article comments
There are no posted comments.