5 Modern Bathroom Tiles You Should Consider
Author

Jennifer Lee

Published

August 15, 2022

Word count

738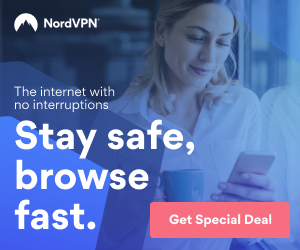 Choosing the best bathroom tiles is a difficult task. Tile options vary greatly, especially given the variety of options available at every local hardware store. Aside from that, there are a few other important factors to consider.
As with anything else, a little research and experimentation will help you determine which one is best for your next project. Hence, the need for an expert bathroom tiler. The advantage of hiring a professional bathroom tiler is that you do not have to experiment and spend extra money.
We'll show you the top 5 modern bathroom tiles for your next home improvement project. Make an informed decision about what tile is best for your bathroom.
The 5 Best Bathroom Tiles
Choosing the right tile is challenging because it greatly influences the overall feel and appearance of the room. Keep in mind that the bathroom is divided into different parts. Ideally, you should use different tiles in different areas of your bathroom. Ultimately, though, it's how you use the material that matters.
When choosing the right tiles for your bathroom, consider what you want and plan to do in it. The tile you choose significantly impacts the appearance of your bathroom. If you want to design the perfect bathroom, regardless of your choice, here are the top 5 modern tiles to consider.
Porcelain
If you want a functional and appealing modern space, porcelain tile can help you achieve the bathroom of your dreams. For most bathroom designs, porcelain tile is a popular choice. You might think that this tile doesn't belong in the modern stream. But mind you, this tile will never go out of style.
Classic in design but long-lasting, highly functional, attractive, and easy to maintain, making it an excellent choice. You should know that this type of tile is quite pricey. Despite its price, porcelain is a worthy investment because of its quality.
Ceramic
Ceramic tiles are made of the same materials as porcelain tiles but with a coarser grind. This versatile tile is the most common floor tile in most homes and businesses, and it can also be used on the walls to give a seamless look. It is a popular choice due to its ease of upkeep and maintenance. This tile is also durable and water-resistant.
Marble
Marble tile is the most opulent bathroom flooring option. It is popular because of its outstanding durability, natural stone embellishment, and competitive prices. This tile is a great option if you want a natural-stone look in your bathroom. Marble tiles are also available in a variety of styles.
Mosaic
If you like colours and patterns, mosaic tiles are for you. Mosaic tiles come in a wide range of materials and colours. This decorative tile comprises small broken ceramic, marble, glass, or other pieces. Aside from its fashion-forward personality, it also boasts a high level of durability and cost-effectiveness.
This tile is an excellent choice for a low-cost, modern, and easy way to update your bathroom. The tile will certainly give your space a personal touch by highlighting a certain part of your bathroom. However, expect grout lines to be necessary to prevent tiles from sliding.
Limestone
A limestone tile is a decorative tile known as "natural" or "handmade" that brings a cosy feeling to your bathroom. If you want a natural-toned scheme design, the limestone's subtle shades, primarily beige, brown, and grey, will bring warmth to this essential space.
This is not only common in our homes, but it is also popular in commercial buildings due to its stellar qualities.
Bottomline
Tiles are neither modern nor outdated. The materials remain unchanged, but their appearance has dramatically changed, all thanks to creative minds.
Choosing the best tile for your bathroom is determined by how you intend to use the materials or what part of the room you want them to serve. Aside from appearance and feel, consider the material's robustness if the essential room is heavily trafficked.
The materials used do not matter where they originate; today, most tiles can look stunning in a bathroom or any space. Their appearance and material have greatly improved, allowing everyone to choose from various colours and designs.
One of the most important aspects of any bathroom is the tiles. So, if you want your home improvement to be worthwhile, look for a reputable professional bathroom tiler in your area. This will help ensure that the right material, colour scheme, and design complement each other.
Jennifer Lee is a content marketing specialist at Platinum Tiling, a leading Sydney tiling company. She has a natural passion for creating content around innovative bathroom tiling designs and working with her clients to design their real-life dream bathrooms.
Article source:
https://articlebiz.com
This article has been viewed 365 times.
Rate article
This article has a 5 rating with 1 vote.
Article comments
There are no posted comments.