What Aluminum Alloys are Best for Bending?
Author

Bob Davis

Published

August 18, 2022

Word count

538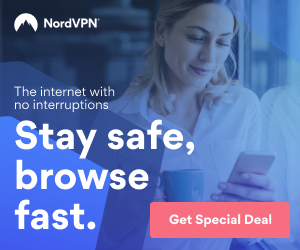 Pure aluminum is rather soft and ductile, contrary to what many consumers may think. Different alloys and as we add to pure aluminum however, it gets stronger and less pliable. Bending is always going to be delicate and demanding on any material yet is required for numerous fabricating processes. Thereby, your choice of aluminum alloy for bending is a critical decision.
Alloys go through different heat treatment procedures as they are being produced. Pure aluminum is more easily worked than others however if you require more strength, you may have to use annealed or natural aged tempers which are easier to manipulate than hard tempers or those which have been artificially aged.
So which aluminum alloy is the best for bending?
Here are some answers. Aluminum alloys come in a variety of designations, each identifying their chemical compositions. These are a basic rundown of what to expect with aluminum alloys.
Series 1xxx aluminum alloys are 99% pure aluminum. As mentioned, this is very soft with little structural value. That said, this aluminum has excellent corrosion resistance for applications that use it.
 Series 2xxx are aluminum + copper alloys. In this collection of alloys, you'll find they have excellent machinability, limited cold formability, and less corrosion resistance than other alloys. For this reason, they are commonly anodized prior to usage.
 Series 3xxx are aluminum + manganese alloys. They have good corrosion resistance and excellent formability, which makes this one of the most preferable aluminum options for formability.
 Series 4xxx are aluminum + silicon alloys. The addition of silicon has lowered the aluminum's melting point. This is why Series 4xxx is most commonly used for manufacturing welding wire.
 Series 5xxx are aluminum + magnesium alloys. They combine high strength to corrosion resistance, formability, and very good weldability.
 Series 6xxx are aluminum + magnesium + silicone. These are heat treatable alloys exhibiting strength, corrosion resistance, and ease of formability. Series 6xxx is mainly used in architectural applications.
 Series 7xxx are aluminum + zinc + magnesium as well as aluminum + zinc + copper. They exhibit high strength which makes them very difficult to form and bend.
Another thing to consider when choosing bendable aluminum is, that as one bends it, the metal materials harden and strengthen. Thereby, thickness and bend radius are also factors to remind one's self of.
The percentage of elongation and the difference between yield strength and ultimate tensile strength must also be explored. The higher the elongation, the better an alloy will be able to be formed. The best aluminum alloys for bending come down to Series 3xxx and Series 5xxx, and sometimes Series 6xxx.
The top 3 aluminum alloys for being are the 3003 which has medium strength and the best cold workability, the 5052 which is the highest strength alloy of the more common non-heat treatable grades, and the 6061 which is one of the more versatile heat treatable alloys. When buying aluminum alloys, be sure to be attentive to elongation and the yield-tensile strength difference.
Using this as your guide for aluminum alloys for bending, we are hopeful we've outlined a little about what to keep in mind when choosing your grade. There are several bendable aluminum choices in our catalogue, thankfully, and all are available at affordable rates for a wide variety of applications.
This article has been viewed 244 times.
Article comments
There are no posted comments.