World food crisis
Author

K. Tharini Prathiba Peiris

Published

September 22, 2022

Word count

413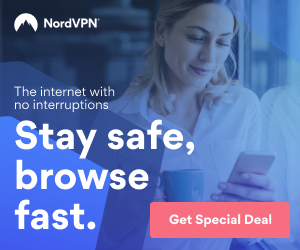 World food crisis
Many nations are struggling with rising food insecurity, which is undoing years of progress and threatening the accomplishment of the Sustainable Development Goals by 2030. The impact of the Russian invasion on Ukraine on global food security raises the stakes, with food prices likely to remain high for the foreseeable future, putting millions more people at risk of hunger. Food prices rose rapidly in 2022, and there were food shortages all around the world. Compounding crises in many parts of the world were caused by a combination of geopolitical, economic, and ecological factors, including climate change-related excessive heat, flooding, and drought. The COVID-19 pandemic impacted negatively on global food supply chains, affecting distribution channels at both the consuming and distribution stages of the food supply chain. As food competed with other items, a rise in fuel and transportation prices added to the complexity of distribution.
The global food crisis is putting humanity's survival at threat. People are shifting away from agricultural production and toward service industries, putting more strain on food production. Furthermore, as the world's population grows, so does food demand, invasion, and fragmentation of agricultural farms, all of which have a substantial impact on food production. Despite the fact that food crises have occurred for a long time, they have now become a worldwide disaster as a result of globalization's repercussions, such as political and economic powers determining food and fuel prices. Over the last three decades, developing countries have been subjected to international pressure; nevertheless, the pressure has now reached new levels.
The global food crisis is the result of deeply established long-term trends emerging from changing demographics and consumption patterns, as well as years of systemic failures of development strategy on many fronts. Because bad development strategies are to blame for the global food crisis, applying a political economics perspective to policy reform in order to alleviate the issue is a good idea. The global food crisis is the result of political and economic issues affecting agricultural production, distribution, and consumption. Food production and security policies are influenced by political and economic issues, which are also important in distribution and pricing regulation for the benefit of consumers. As a result, the global food crisis is a complicated issue including ecological, political, and economic elements that influence food production.
Here are some of the possible solutions to food insecurity such as reducing food waste, Improving Existing Infrastructural Programs, improving trade policies, promoting diversification and working towards defeating climate change.
Tharini Prathiba Peiris
Faculty of Management and Commerce
University of Sri Jayewardenepura
email - tharinipeiris7@gmail.com
Article source:
https://articlebiz.com
This article has been viewed 552 times.
Rate article
This article has a 4 rating with 5 votes.
Article comments
There are no posted comments.