How Building Inspection Determines Your Property Value
Author

David White

Published

October 2, 2022

Word count

647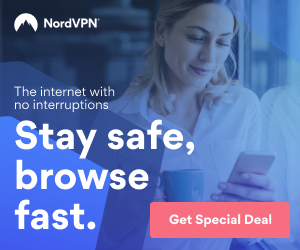 Buying a new home in Melbourne or its surrounding suburbs may be one of the cherished goals you want to accomplish soon. Still, however, conducting a Melbourne building inspection may come the least.
Irrespective of the age, a pre-existing building may be in poor condition if the owner didn't maintain it well. However, even older homes may be in good condition and could make it look new through remodelling. Hence, it's difficult to determine the real condition by looking at the surface alone.
3 Ways Melbourne Building Inspection Can Determine Property Value
• Learning about the Building Inspection Report
Many buyers request a building inspection report for their selected property. This way, they can learn about the home's true condition. Many potential repair issues may go undetected by an untrained eye. Some issues may require an in-depth review by a skilled inspector. He uses special equipment or tools to uncover.
A professional property inspector will check the home's major components. This includes the foundation, the roof, the plumbing and electrical system, and more. A licensed inspector can check the areas of concern. A specialist should inspect those that are not in his scope.
The property inspector will identify the items that need repair. Then he'll categorize them based on their severity. For example, some cosmetic issues may be noted, such as cracked tile. Issues such as a loose stair railing or exposed electrical wire may be classified as urgent life and safety issues.
• Examining the Impact of a Building Inspection on Property Valuation
Beware that the appraiser doesn't usually have a copy of the Melbourne building inspection report. In some cases, these two professionals walk the property on the same day. Then, they complete their reports simultaneously.
If your purchase plans' timing permits, it's wise to get a Melbourne building inspection first. Do this before paying for an appraisal. In some cases, a property's condition may be so dreary. This leads a buyer to decide to walk away from the transaction altogether. In this case, delaying the appraisal order can save the buyer money.
Some areas of concern outlined by the property inspector can affect the appraiser's valuation. The appraiser's attention may be brought to concerned areas. This happens after reviewing the building inspection report.
There are two basic valuation methods that an appraiser may use. These methods can be used for an owner-occupied or non-investor property. Both are related to the property's condition. These are the replacement value approach and the sales comparison approach.
Remember that the appraiser will modify the price per square foot. These are based on key selling points as well as the negative ones, such as a cracked foundation. Likewise, the appraiser will discount the replacement valuation by any significant repair costs.
• Exploring Why a Buyer Would Walk Away from a Property
You may think that buyers would walk away from a property that has repair issues. However, this isn't the case. Some buyers will use this information to negotiate a better deal on the sales price. Others will ask the seller if they'll fix the concern areas before closing. Then, the buyer could decide not to continue with the purchase.
For some buyers, the specific type of damage may be a deal-breaker. For example, there's mould growing in the home. The buyer may not feel comfortable living in it. This happens even if professional mould remediation is completed. This is a matter of preference based on his or her comfort level.
Keep in mind that some buyers don't want to inherit any repair issues from the seller. They prefer to buy a well-maintained property. Sellers may give discounts they can agree with. However, the buyer may not want to deal with those repairs on his own.
For more information about Melbourne building inspection, reach out White Building Reports.
This article has been viewed 301 times.
Article comments
There are no posted comments.