A Complete Guide to Nursing Scrubs
Author

Umz Jeens

Published

September 2, 2022

Word count

1,095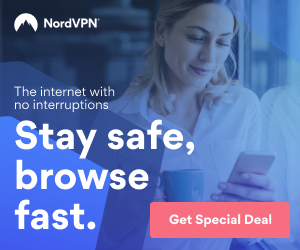 Medical nursing scrubs are the best option for healthcare professionals and are considered a comfortable healthcare uniform. Nursing scrubs come in a form of a scrub suit having a matching scrub top and pants. The nursing scrubs can be designed and customized according to the personal choice of the person. In this guide, we will highlight some tips for choosing the best nursing scrubs that can value your money.
Ways of choosing the best Nursing Scrubs
Here are some key indicators that will help you to choose the best nursing scrubs for you. You can break these key indicators into a few components as below:
Comfort zone

Features and design

Type of fabric and material

Price of nursing scrub

Maintenance and durability

Comfort zone
The comfort level associated with nursing scrubs is one of the most critical components. The comfort zone and fitness of the nursing scrubs are responsible for enabling or restricting the movement of the person at the workplace. Nursing scrubs are often worn during the entire shift and can make a person feel tired. You should look for a relaxed. Light-weighted and stretchable fabric while choosing your nursing scrub to feel comfortable during the entire day.
It is recommended to look for:
• Stretch in fabric: Choose a nursing scrub that has a lightweight and stretchy fabric. You can check various brands related to nursing scrubs that can boost comfort and mobility throughout the day. Choose nursing scrubs that are durable and can handle high heat washes.
• Softness in fabric: Check out the fabric of the nursing scrub and choose according to your desire. If polyester or mixed fabric cause irritation or redness on your body, then you should opt for the nursing scrubs having the fabric of 100% pure cotton.
• Size and fitness of scrub: The comfort level and mobility of nursing scrubs are also related to the fitness and size of the scrub. You should know your measurements and should choose the correct size and an ideal fit for your body. Never opt the baggy scrubs, instead, look for loose scrubs that are ideal according to your body size. Choose the nursing scrub that allows you to comfortably move in and can let you stretch and bend without exposing your body. You can find out the right size for you through the following means:
• Checking the fit (Asian, western or other)
• Checking the cut (Slim or relaxed)
• Checking the size
• Checking the range of size
Features and design
You should look for a nursing scrub that is ergonomic and allows you to keep small items with you without creating clutter or mess. This is an important thing to consider for the overall performance of the scrub. While looking for a nursing scrub, you should emphasize to check out:
• Pockets on your nursing scrub
• Collars and neckline of scrub
Pockets on your nursing scrub: Choose the nursing scrub having pockets stitched with it. You should also check out the sleeve seams, collars, and zippers of your nursing scrub. The pockets help store your phone, some writing materials, tools, or anything which you want to keep along with you and are a good source of placement. People love the three sorts of pocket designs for them including the one near the chest and two at the lower torso region having front pockets. There are nursing scrubs side seam pockets and zippered pockets which look good. These pockets sometimes cause a problem in the way of mobility during bending. In the case of nursing, scrubs have pockets, you should look out for the ones having:
• Two pockets minimum on the scrub at the top and on the pants
• Pockets that can hold your things securely
• Pockets that are spacious and deep
Collars and neckline of scrub
Generally, people prefer to choose nursing scrubs having V-shaped collars. V-shaped collars are not considered identical in every brand. There are V-shaped collars that hold open sew method while some V-shaped collars are interlocked. Interlocked V-shaped collars are considered better as they help in retaining the shape and modestly provide protection in absence of an inner layer.
Type of fabric and material
The fabric used in manufacturing the nursing scrub affects the durability, comfort level, and maintenance level of the scrub during working hours. Scrubs are made up of different materials that show various properties. The fabric of the nursing scrub affects different properties including:
• Weight of scrub
• Stretchiness of scrub
• Structure of scrub
• Durability of scrub
• Special properties of the scrub
Nursing scrubs are made up of rayon, cotton, polyester, viscose, and spandex. The natural materials including cotton provide softness and are reliable. Synthetic fabrics are easy to maintain and are wrinkle resistant but sometimes they can cause redness and rash on the body.
Pricing of nursing scrub
The price of nursing scrubs varies with brands and designs. You should pay for the nursing scrub according to the expected lifespan, your role in for job, and the environment of the working place.
If you are working in a highly contaminated or spillage environment, your nursing scrub is more prone to damage and requires frequent replacement. In this case, you should get a cheap disposable scrub for you.
Maintenance and durability
Your nursing scrub can last longer than usual if it is handled with proper care and maintenance. You should choose the nursing scrub that can bear the washing and drying process at high temperatures. Before purchasing a nursing scrub, you should consider the factors of temperature for washing, methods used for laundry, frequency for each wash, and risk of contamination or fluid spillage at work.
Some features of basic nursing scrub
Here we will explain the basic features of a nursing scrub that can be valuable for your money and can provide you quality with comfort.
Comfort related to nursing scrub
In terms of comfort, you should check whether the fabric used in nursing scrub is:
• Light-weight and breathable
• Moisture-absorbing
• Stays straight and fit
• Seems comfortable with an elastic waist and drawstring
Functionality related to nursing scrub
If we talk about the features and design of the scrub, you should look for the one having:
Spacious and wide pockets on scrub
• Can bear high-temperature wash
• Holds quality fabric
Durable nature of nursing scrub
Look for the nursing scrub that can last for more than 2 years and whose fabric does not pill over time. The fabric used in the manufacturing of nursing scrubs is more prone to pilling in which fiber balls are formed on fabric. You should choose the fabric that can last longer including the 100% cotton fabric.
This article has been viewed 507 times.
Article comments
There are no posted comments.