Determination & hard work pays off
Arts & Entertainment → Television / Movies
Author

Amy Sine

Published

October 3, 2022

Word count

631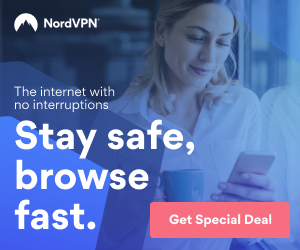 As a apprentice filmmaker and learning everything that I have to know to be successful sometimes in life that can be a real struggle at times. Reality is that's a part of life for everyone.
As we all know that as we grow up we start realizing the truth about the way the world works. As a filmmaker there's so much hard work, time, effort and determination that goes into being a successful person not just as a filmmaker or even a doctor but in life in general.
I had a few instances where I was struggling in my life and I thought my animations and videos were not really becoming successful because I honestly felt like nobody was looking at all of my own work. I have times where I think that I'm not good enough to continue to pursue my dream as a filmmaker. It's a negative thought but unfortunately it's reality.
One day on my Instagram account I was talking to a film director who is also a filmmaker and producer and I decided to share my work with him. I wanted to ask him if my work was good or if I had made any mistakes in my animation films. His response to my content was ' I just started watching and I'm already impressed ".That motivated me to continue to do my film work.
Many of my friend's and even complete stranger tell me how talented I am with my work. I make my own educational films and I create memorable videos for parents who have a child with cancer. I don't have a degree yet so I'm sure nobody would want to work with me. I have been selected into four film festivals and I start my first credit class at college in about 2 weeks. Nobody knows about my work but just know that I will one day be well known.
In college there are different types of degrees that somebody can get which are associates, bachelor's, and master degree. I don't want to do associates degree only because I want to be able to pursue my my passion and my dream as a filmmaker and become where I'm able to do a lot more than what associates degree can do.
I understand that in life we have either a positive attitude or negative attitude and I understand sometimes in our feelings and the way we view the world around us sometimes negativity is something that comes to our minds pretty often. Being negative won't help you do anything that you would want to pursue in because negativity is a bad mindset even though it's the reality that we all have some time in our life and we will continue to have a negativity thoughts even though we don't want to. I will have commitment to be who I truly am and learn how to just do what I want to do and to not ever give up and to keep going and have faith and hope and pray that what's happening in your life is what you want to do and not nobody else. Nobody should have to tell you what to do in your life and how you're supposed to live because in life everybody is different and everybody has a different mindset and we all have a different outlook on life. So please don't do what someone else thinks you should do or not because it only matters to what you want to do and nobody else.
I'm just getting started with my career so get ready to see what I have next in store for you all. MediToGofilm Production is just getting started.
My name is Amy
I have always been interested in filmmaking and animation films.
www.ecomeditogo.movie.blog
Article source:
https://articlebiz.com
This article has been viewed 627 times.
Article comments
There are no posted comments.