WHAT IS NEXT FOR NICOTINE POUCHES
Author

Neil Simmons

Published

October 3, 2022

Word count

897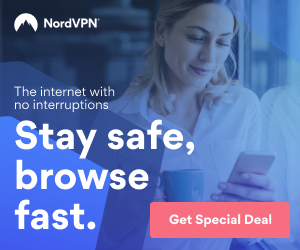 Well technically, this article should be called 'What's next for pouches', because it's not all about nicotine anymore. There are an ever increasing range of alternative pouches on the market, like CBD pouches.
First off, let's remind ourselves that pouches have been around for a very long time, decades and decades in fact, in the form of Snus.
If you're not familiar with Snus, they are essentially small pouches containing tobacco, and with that comes nicotine. Snus has been around for a very long time in Sweden. They originated from dry snuff in the early 18th century in Sweden. It is placed under the upper lip and gums. The sale of snus is illegal in all the European Union countries except for Sweden. It is the most common type of tobacco product in Norway (which is not in the EU) and is available in Switzerland as well.
I was first introduced to Snus in 2012, in Phuket, Thailand. I lived in Thailand for 19 years and for a short while lived in Phuket, where I set up a disc golf course (also called frisbee golf). All of a sudden, I had tons of customers coming to play disc golf, and a large majority of those came from Finland. It turns out disc golf is like a national sport in Finland, who'd have known? Some of these Fins has Snus (I guess some of it makes it way over the border from Sweden). I tried it and was instantly hooked. I was impressed by the powerful nicotine kick, and the fact that I didn't have to take anything into my lungs.
Unfortunately, Snus isn't available in Thailand, but when I returned to the UK in 2019 I googled for Snus, and that is when I discovered Nicotine Pouches. Being a nicotine pouch user, and being pro-pouch, I wanted to encourage smokers to move away from cigarettes, and try nicotine pouches. Strangely, nicotine is a nasty drug, it doesn't actually make you feel good, if anything it's the opposite, but for some reason you want more of it. It's addictive. Ultimately, the goal should be to cut nicotine out from our lives, but nicotine pouches do at least stop the habit of smoking, and after some time if you do go back to trying a cigarette, if you are like me, you will think that they taste disgusting, and they won't have the same appeal that they did before. So, this is a step in the right direction.
But manufacturers of nicotine pouches are constantly looking for the next thing. So along comes CBD pouches.
When I first discovered CBD pouches, I thought it was quite a good idea. I quite like CBD, it's relaxing, and although I feel that there will be a market for CBD pouches, I'm not convinced that it will be a big market. Why?
The benefits of nicotine pouches aren't the same for CBD pouches. First off, nicotine is addictive, so when you want nicotine, you really want it. CBD isn't addictive, so you don't get that same craving. So, you can wait for your CBD, but you can't wait for your nicotine.
Imaging watching a movie in the cinema, you feel like a cigarette, but you can't. Instead, you pop in a nicotine pouch – a clear benefit. With CBD, you can just wait until the movie finished, no biggie.
Cigarettes make you smell, nicotine pouches don't – a clear benefit. CBD sprays take a moment to administer, give you more CBD than pouches, and don't make you smell. If anything, having a CBD pouch in your mouth is noticeable, whereas a quick spray of CBD isn't.
So, again my personal opinion, there are actually more benefits of CBD sprays than there are CBD pouches. The main benefit of CBD pouches is that you know exactly how much CBD you are consuming, but does that really matter, and can you consume CBD quickly enough, or are you going to have to pouch for the next 2 hours?
I recently discovered caffeine pouches by Flava, a UK manufacturer who also make nicotine pouches. Again, my personal opinion, but are people going to prefer a caffeine pouch over a nice hot cup of coffee in the morning, I doubt it.
I love the innovation, but you can't just put anything into a pouch. What's next – vitamin pouches, or how about paracetamol pouches lol.
But as nicotine pouches are a clear winner, surely it can't hurt to add to this. There are already several products containing both nicotine and CBD – "combo pouches" as I call them. Most of the products on the market in this category only offer quite low amounts of nicotine, but there are a few that offer a decent amount of BOTH nicotine and CBD, like the ICE FROST nicotine & CBD pouch that has 18mg of nicotine and 5mg of CBD.
I am not aware of any super strong pouches in this range. I quite like the idea of a pouch with at least 25mg+ of nicotine and 10mg+ of CBD combined.
And I'm not aware of any "super combo" pouches. How about a Nicotine/CBD/Caffeine pouch combined? 3-in-1. Do we have any manufacturers out there that want to give this a try?
This article has been viewed 286 times.
Article comments
There are no posted comments.