5 College Homework Hacks
Reference & Education → College & University
Author

Andrew James

Published

October 10, 2022

Word count

1,045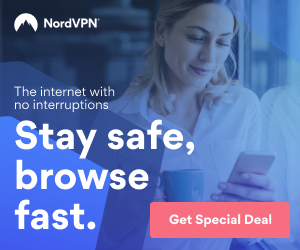 These days there are so many distractions that pull students away from doing a good job on homework. But homework is a key element to success in any college course, and oftentimes your grade depends on succeeding with take home assignments. So how do you keep up with college homework? The following are a few homework tips that you can use to make sure you're getting the most out of the experience.
Here are a few tricks to help make homework easier:
Use notes

Color code information

Get organized

Time yourself

Reward yourself
Use Your Notes — Or Somebody Else's
In class, during study sessions, and while doing homework, notes are your best friend. You can (and should) also consult your notes while doing homework. If you have taken quality notes, you'll be putting the material in your own words and most likely shortening key concepts so they're easier to write down. These are two powerful ways to remember information.
What's more, if you're diligently taking notes in class, chances are you will already have the answers that you need to successfully complete your homework. This depends on the class, of course, but you can't go wrong with quality notes. If you need to miss a class, make sure to get a friend to take notes to ensure that you don't miss any of the material.
In this way, your notes are like your own personalized roadmap to the material. So it's important to make sure you're doing them right. Of course, effective note taking could fill an entire post of its own.
Here are a few tips for effective note taking that will make homework easier:
· Develop your own shorthand for important terms
· Review notes after class
· Date your notes
· Use headers to break up sections
· Use bullet points
· Draw diagrams as needed
If you're stuck or still need more information, here is some more useful information on how to best take notes.
Use Color Codes
Speaking of notes, color coding information can be a powerful tool for memory retention. It's scientifically proven that colors can boost your attention level and increase memory performance.
You can have specific colors that relate to specific topics, or just use a splash of color in general to break up repetitive notes on a page. You might highlight all the terms from one chapter in blue and another in yellow. When you're paying attention to color coding your notes, you're focused on the material, which is never a bad thing.
This takes a little extra time during class, but you'll be glad you made this shortcut for yourself when you sit down with your notes to do homework. Often you'll be able to pick the answers right out from your notes. Find whatever system works best for you and integrate it into your work style.
Get Organized
Organization is your secret weapon to success in homework. Being organized is much more than having specific notebooks for different subjects or color-coding sections in a binder. Organization means being deliberate about everything you're doing.
Have you allotted longer, specific study sessions for particularly difficult topics? Are you organizing a study group for your classes to get ideas from fellow students? Do you have a neat, clean area to do your homework every day? Each of these organizational methods can help you in a big way.
Here are a few things you'll want to get organized in order to make college homework easier:
· Manage your time (and include breaks)
· Have a dedicated homework space
· Make a to-do list
· Break large tasks into smaller chunks
· Use a planner
If you're having trouble staying organized on paper, consider using an app to hack the process. There are plenty of calendar apps like iCal, Google Calendar, and more that can help you make the most of your busy schedule. Just make sure you've silenced your devices when it's time to actually do your homework to make sure you get the most out of the experience.
Use The Clock
Part of being more efficient with homework is effective time management. One thing that can help you get organized is taking note of how much time you're using to do certain tasks. Whether it's a problem set or an essay, knowing how much time it takes for you to complete each assignment is a very useful tool. With this information, you'll be able to anticipate how long to schedule for homework tasks, as well as what parts of a test to take more time on.
How much time it takes you to do something is often a good indicator of proficiency too. If you're noticing that there are classes or topics that take you more time than the rest, this may be a sign that you need to focus more on these areas to succeed.
Use Rewards
Remember to treat yourself every now and then when you've had a successful homework session. Even something as simple as a piece of candy can be a powerful motivating factor that can make it easier to get back to work during the next homework session.
The right rewards can even send a message to your brain and encourage you to succeed during your next homework session. Oftentimes these types of intuitive biological incentives are more powerful than any outward reward we could receive. If you get a good feeling from doing homework, that will motivate you to do more homework a lot better than any outward recognition you might receive.
Use Studybids for Homework Success
Studybids is a great way for college students to get the homework help they need. You can set up a free account on studybids, post an assignment and have qualified students bid to complete it at a price that is right for you. After completing and uploading an assignment, it is scanned by Unicheck's plagiarism checker to ensure authenticity and originality. All assignments completed through studybids are for study purposes only. If you're looking for homework help, studybids might just be the platform for you. Check out our FAQ to learn how studybids can help you today.
The Smarter Way to College. We are bridging the gap between learning and earning. www.studybids.com
Article source:
https://articlebiz.com
This article has been viewed 556 times.
Article comments
There are no posted comments.