What is Vietnamese Cold Rolls
Author

Torontopho

Published

September 15, 2022

Word count

663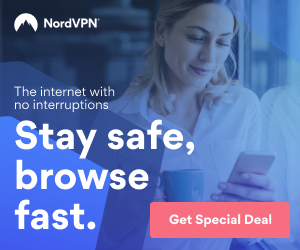 What are Vietnamese cold rolls?
Vietnamese cold rolls, also known as spring rolls or fresh rolls, are a type of light and refreshing salad roll that is popular in Vietnam. Unlike traditional spring rolls, which are deep-fried, Vietnamese cold rolls are made with fresh ingredients and are often served with a dipping sauce.
What's in a Vietnamese Cold roll?
Vietnamese cold rolls typically contain a variety of fresh vegetables, including lettuce, cucumber, mint, and cilantro. They can also be filled with protein-rich ingredients such as shrimp, chicken, beef, or pork. For a vegetarian option, many Vietnamese cold rolls also contain tofu.
What dipping sauces can be used?
A variety of dipping sauces can be used with Vietnamese cold rolls, including nuoc cham (a sweet and sour fish sauce), hoisin sauce, peanut sauce, and soy sauce.
Can I eat Vietnamese cold rolls if I'm on a diet?
Yes! Vietnamese cold rolls can be a healthy and light option, especially if they are filled with fresh vegetables. If you are watching your calorie intake, however, be aware that some of the dipping sauces (such as hoisin and peanut sauce) can be high in calories.
Are Vietnamese cold spring rolls gluten-free?
Yes, Vietnamese cold rolls are typically gluten-free. This is because they are made with rice paper wrappers, which do not contain gluten.
How many calories are in a Vietnamese cold roll?
This depends on the ingredients used. A basic Vietnamese cold roll with shrimp and vegetables can contain anywhere from 50-100 calories. If you add extras like peanut sauce or hoisin sauce, however, the calorie count will increase.
How do you make Vietnamese cold rolls?
Making Vietnamese cold rolls is relatively easy and only requires a few simple ingredients. The most difficult part is often finding the rice paper wrappers, which can be found at most Asian markets.
To make Vietnamese cold rolls, you will need:
-Rice paper wrappers
-A large bowl of warm water
-A clean, dry work surface
-Fresh vegetables
-Protein of your choice ( shrimp, chicken, beef, pork, tofu)
-Dipping sauce of your choice
Instructions:
Fill a large bowl with warm water and set it aside.
Place a rice paper wrapper in the bowl of water and let it soak for 10-20 seconds, or until it is soft and pliable.
Carefully remove the wrapper from the water and place it on a clean, dry work surface.
Fill the wrapper with fresh vegetables and the protein of your choice. Be careful not to overfill the wrapper, as this will make it difficult to roll.
Serve with a dipping sauce of your choice. Enjoy!
How To Roll a Fresh Vietnamese Spring Rolls?
You simply need to take a sheet of rice paper, dip it in water until it's soft, and lay it down on a plate. Then, add your fillings to the center of the rice paper. Once you have added your desired amount of filling, start rolling it up like you would a burrito or egg roll! Make sure to tuck in the sides as you go so that nothing falls out. You can even double up on the rice paper for an extra chew.
Where can I buy Vietnamese cold rolls near me?
We carry a great variety of cold rolls at Toronto Pho which include :
Shrimp Roll (Tôm Cuốn)
Grilled Chicken Roll (Gà Nướng Cuốn)
Grilled Beef Roll (Bò Nướng Cuốn)
Grilled Pork Roll (Thịt Nướng Cuốn)
Pork and Shrimp Roll (Gỏi Cuốn Tôm Thịt)
Vegetarian Salad Roll with Tofu (Gỏi Cuốn CHAY)
At Toronto Pho, we take pride in offering an authentic Vietnamese experience and our cold rolls are no exception! If you haven't tried one yet and are curious to see why we are so over the top about them, come and visit us today! We promise you won't be disappointed. We are open late night at all 4 locations (Toronto, North York, Hamilton and Woodbridge)
This article has been viewed 305 times.
Article comments
There are no posted comments.