THE BEST RECESSION-PROOF BUSINESS (2022/2023)
Author

Andrew Brock

Published

October 23, 2022

Word count

1,539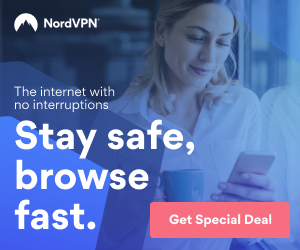 Forget about the political pundits who want to debate the merits and definitions of a recession. We are in a recession. Gross Domestic Product has declined for two straight quarters and all indications are that we will see a slowing economy well into 2023. Every business owner knows it but somebody forgot to tell political leaders. At the end of the day, it doesn't matter though. Businesses must adapt and find ways to grow. The good news is that entrepreneurs will still innovate and people who are looking to start their businesses will find a way. You just can't hold down American capitalism.
Here is the single most important consideration when building massively successful businesses.
DO SOMETHING YOU LOVE. There are a lot of ways to make money in any economy but if you aren't pursuing something that you love then you are just replacing your current job with another job. Ultimately, you may make more money but the risk is higher because your passion and enthusiasm will fail you when things get tough. You have to love your product and you must love your customers. Here is a tip, if you don't feel like your contributions are making life better for humanity then you are probably not doing something you love. Try to do something that has a positive impact on your neighborhood, community, or world. This brings fulfillment and purpose.
With this in mind, we identified the single best business to build and operate today. Dog Grooming. This industry has historically outperformed during economic downturns. Additionally, the rapid rate of dog adoption during the Pandemic has created a huge surge in demand for grooming services. We reviewed one franchise system called Well Groomed Pets below but before reading that, here are the Top Five Reasons to Consider Owning a Dog Grooming Business.
Low Cost of Entry
One of the main reasons why pet grooming is a good franchise business is that the cost of entry is relatively low. When compared to other franchise businesses, pet grooming requires relatively little start-up capital. This makes it an attractive option for those who are looking to start their own business with limited financial resources.
High Demand
Another reason why pet grooming is a good franchise business is that there is a high demand for this service. In recent years, there has been a growing trend of pet ownership, and as a result, more and more people are looking for ways to keep their pets well-groomed and healthy. This demand provides a good opportunity for those who are looking to start a pet grooming franchise business. 90 million dogs are living in U.S. households and roughly 50% require regular grooming.
Recurring Revenue
Another advantage of starting a pet grooming franchise business is that it provides the opportunity for recurring revenue. This means that once you have established your business and built up a client base, you can expect to generate consistent revenue on a monthly or yearly basis. This can provide you with a stable income stream that can help you to grow your business over time. The average dog requiring regular grooming will visit a groomer every 30-60 days. This makes growth more predictable and manageable.
Flexible Hours
Another benefit of starting a pet grooming franchise business is that it offers flexible hours. This means that you can choose to work the hours that best suit your lifestyle and schedule. For example, if you have young children at home, you can choose to work during the daytime when they are at school or asleep. Alternatively, if you have other commitments during the day, you can choose to work in the evenings or on weekends. This flexibility makes pet grooming an attractive option for those who want to start their own business but cannot commit to full-time hours. Look for a dog grooming business system that has the systems, marketing, support and technology to allow you to operate your business easily. Traditional dog groomers struggle with this and find growth extremely challenging.
Support from Franchisor
When you start a pet grooming franchise business, you will also benefit from the support of the franchisor. The franchisor will provide you with training and resources that will help you to get your business up and running quickly and efficiently. Additionally, the franchisor will be available to offer advice and support as needed, which can be extremely helpful when starting your own business.
There are several emerging brands within this pet industry vertical and today, we will review one of the best, Well Groomed Pets.
Well Groomed Pets scores highest on several factors.. These scores take into account value, industry trend, product/service demand, competitive position, support, brand, and several other variables. Here are some of the things we love about Well Groomed Pets:
Technology- 10 out of 10. The company claims to have one of the best tech platforms for automating business operations. We called one of their franchisees and asked about the tech and they claim that it is simple to use and dramatically increases client engagement. More importantly, Well Groomed Pets appears to be designing software that allows franchisees to own and operate multiple locations as easily as running one traditional grooming business.
Scalability- 10 out of 10. According to a recent press release, every current franchisee owns multiple locations. This very well may be a game changer.
Support- 10 out of 10- We interviewed three franchisees and they claim that the support from Well Groomed Pets is over the top. Specifically, we were told by one franchisee that his engagement with the support team is almost daily and includes every aspect of finding, building, and running his salon. The training, according to reports from franchise owners, is best-in-class. The company has contracted the top celebrity groomers in the industry as well as an international master certified groomers to deliver regular grooming training to staff.
Marketing Support- 10/10- Simply the best in the industry. The company delivers clients every month, according to actual franchisees. The company does not charge an ad fee like other franchise systems saving thousands of dollars and yet, they still do very aggressive local marketing.
Partner Support- 9.5/10- The company has issued several press releases highlighting national partnership after national partnership. The only reason we scored this less than a perfect 10 is that some of the press releases are recent and the franchisees have yet to see the benefits of the new deals. However, if Well Groomed Pet's track record for leveraging category-leading partners to assist with the promotion and development of their franchise salons continues, it's hard to see how other local groomers will be able to compete. Our understanding is that many of these partnerships come with exclusives for Well Groomed Pet's franchise owners.
Cost- 10/10- The company advertises a franchise fee that is $27,500 but they have a massive incentive for multi-salon ownership which drops the franchise fee to as little as $15k. This ranks Well Groomed Pets as the single most affordable pet grooming franchise system available on BizBuySell, BizQuest, and Franchise Direct. It is still cheaper to set up your salon but you lose out on technology, brand, support, training, partners, marketing, purchasing discounts, and a lot more. Also, many franchise systems charge a 1-2% ad fee and much of those fees go to help them sell more franchises. Well Groomed Pets does not charge an ad fee anymore making them one of...if not the lowest cost dog grooming franchise business we could find.
Brand- 7/10 The company needs to tighten up its online brand but the salon brand is fantastic. It is clean, open, and truly built for both pet parents and groomers. We have not been to their salon yet but their yelp reviews are exceptional and the images of the salon tell a great story.
Industry Demand- 10/10 There is a massive demand-to-supply imbalance and groomers are backlogged for weeks. The pet industry has had consistent growth through every major economic downturn since the great depression. During the pandemic shutdown, the industry experienced its first down year in decades. Many county health departments deemed dog grooming to be non-essential forcing the closure of most of the industry. As a result, in 2020, the industry contracted 19.1 percent. In 2021 it exploded and grew by over 20%. We see nothing but strong growth for years to come.
Velocity- 10/10 Well Groomed Pet is the newest brand to launch. The team bringing this exciting opportunity to the market includes experienced franchise executives, world-class industry partners, celebrity groomers, and renowned veterinarians. Since January of 2022, Well Groomed Pets has sold more than 25 franchises making them one of the fastest growing franchises in the country. We see a great deal of positive energy being directed at Well Groomed Pets but because they are new, they are more likely to attract true entrepreneurs who like to be early adopters. The Company boldly states that they are not looking for single salon franchisees. They claim that their entire business model is designed to help franchisees open 3,5,10 or more salons. Finally, a dog grooming business where real wealth can be created.
External Links:
www.wellgroomedpets.com
https://www.einnews.com/pr_news/585826234/well-groomed-pets-expands-celebrity-dog-grooming-team-with-more-industry-heavyweights
https://www.franchisedirect.com/pet-franchises/well-groomed-pets/
https://www.globenewswire.com/news-release/2022/08/18/2501147/0/en/Well-Groomed-Pets-Secures-National-Partnership-With-Andis.html
https://www.petage.com/well-groomed-franchise-system-inc-announces-high-tech-high-touch-franchise-concept-to-bring-pets-and-pet-owners-a-personalized-convenient-and-connected-wellness-and-grooming-experience/
Andrew Brock is a experienced business entrepreneur and small business consultant specializing in franchise business analysis. You can reach Andrew at andrewbrock339@gmail.com.
Article source:
https://articlebiz.com
This article has been viewed 439 times.
Article comments
There are no posted comments.