10 Benefits of Swimming
Author

David Henderson

Published

October 27, 2022

Word count

573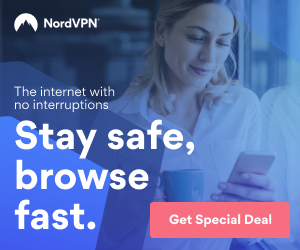 The benefit of swimming are many, but chances are it's not as regular a part of your workout routine as other activities. So if you like swimming but rarely get the opportunity to do it, here are a few reasons you should quit dilly-dallying and take a plunge.
According to Swimming World Magazine, people who swim regularly are smarter, healthier and fitter. Swimming regularly can reduce the risk of chronic illnesses such as heart disease, type 2 diabetes and stroke, and it can also help improve your brain function, lung capacity and toning of the body.
You don't have to be a certain age, a casual recreational swimmer or an absolute beginner—swimming offers excellent health benefits for the whole family. So grab your swimsuit and get your backyard pool ready for swimming season.
10 Benefits of Swimming
Improve your mental health
Swimming is like other forms of exercise in that it releases natural endorphins. These chemicals boost your mood and relieve stress, which clears your head of negative thoughts.
Improve your muscle strength
To get strong and toned, you need to work against resistance. And what could provide better resistance than water? While swimming, your arms and legs push and pull against the water resistance, which helps strengthen your muscles, especially your arms, upper body and thighs.
Great for your joint
Aching knees and ankles while doing some workout? You're not alone. Running or super-challenging cardio home workouts can exacerbate already sore joints. Swimming reduces the chance of aggravating your joints and can improve your joint health by helping you increase your range of motion.
It helps you sleep better
A recent study has shown that aerobic exercise—such as swimming—can help you sleep better and longer by reducing stress, improving mood and boosting energy.
Great social impact
Swimming is a social sport where you go to work out and socialise at the same time. Even if you have a swimming pool at home, it's where you gather with friends and family to enjoy a lovely sunny afternoon.
It teaches your kids the importance of team-building skills
Like any other social sport, swimmers learn to work together and gain valuable leadership and team-building skills that translate into influential leaders in adulthood.
It slows down ageing
No magic pill exists for living longer, but the pool is as close to a fountain of youth as you can get. Swimming can delay ageing by reducing blood pressure and increasing muscle strength and cardiovascular health.
It burns more calories than running
Swimming laps can be more effective than running in terms of calorie burning. According to Havard Medical School, 30 mins of vigorous lap swimming can burn as much as 444 calories, while running the same amount of time at five mph pace only burns 355 calories.
It is good for asthma
Swimming can be great therapy for people with chronic lung conditions such as asthma. The moist air replaces the moisture that is expelled during vigorous breathing.
It helps build confidence
Swimming is an excellent way to build confidence in children. It helps them get used to being in an unfamiliar environment, which they can then apply to other activities they participate in.
Swimming is the best way to get in shape, have fun with friends and family, or just relax and enjoy a refreshing respite from summer's heat. No special skills are required. Just put on your cossie, get a pair of goggles and jump right in!
This article has been viewed 382 times.
Article comments
There are no posted comments.