10 Reasons to invest in Real-Estate
Author

Ratepersqft

Published

February 9, 2023

Word count

802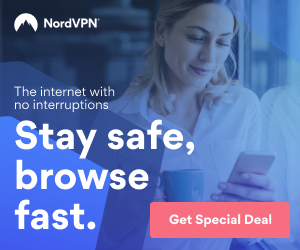 10 Reasons why you should invest in Real Estate
When done correctly, real estate is one of the most popular, profitable, and stable investment options that can generate a high-profit return. The ability to generate wealth, use equity as leverage, and protect your money from inflation are all advantages of investing in real estate. Furthermore, there are immeasurable advantages to investing in real estate, such as improving your community, providing housing, and developing a network. To succeed, make sure you understand the benefits and drawbacks of real estate investing and select the appropriate tool. We are going to discuss why real Estate is the safest of all the investments although in any kind of investment there's a risk. In this blog, we are going to discuss 10 reasons why you should invest in Real estate
Steady Cash Flow: Owning real estate can help you increase your monthly income. You can rent out your space to tenants whether you invest in commercial or residential real estate. You will then be paid monthly in the form of rent checks. Just be cautious: you'll need to investigate your tenants' payment histories if you want to reduce the likelihood that they'll stop paying their rent one day.

Great Returns: You can sell the real estate you own for a healthy profit if its value rises over time. But keep in mind: Recognition isn't a given. To get those high profits, you must invest in the right kind of real estate.

Long-Term Security: Real estate can be held for a number of years while you wait for it to appreciate because it is a long-term investment. While you wait for your property's value to increase, you may also make a monthly income by renting out your real estate.

Tax Advantages: Investing in real estate has tax advantages. Several expenses associated with owning an investment property can be deducted, including property taxes, mortgage interest, property management fees, property insurance, ongoing maintenance costs, repair costs, and the money you pay to market your property to potential renters. If you sell your property for more than you paid for it, the profit is not taxable as income. Instead, it will be taxed as capital gains, which have lower tax rates than income. You'll pay even less in capital gains if you invest in opportunity zones, which are neighborhoods in need of investment.

Diversification: If you add real estate to your investment portfolio it not only boosts your diversification but will also help you in times of economic turmoil Assume that certain stocks are suffering as a result of an economic downturn. Your portfolio's investment properties may still be increasing in value, shielding you from the losses in your other investments.

Passive Income: Investment properties provide much-needed passive income, which you do not have to work for every day. Assume you charge rent on a single-family or multifamily property. Rent checks are an example of passive income.

Ability To Leverage Funds: You probably can't afford to buy properties outright when investing in real estate. After all, the single-family home you intend to rent could be worth $200,000 or more. This is where leverage comes into play. In real estate, leverage means using other people's money to buy properties. In this case, you will borrow money from a bank, a mortgage lender, or a credit union and repay it over time. This allows you to increase your real estate holdings without having to spend the full amount of money required to buy them on your own.

Protection Against Inflation: Investments in real estate are seen as inflation hedges. Home values and rentals often rise along with growing product and service prices. Therefore, investment homes can offer you increasing monthly income and appreciation to assist safeguard your finances while the cost of everything else rises.

Chance To Build Capital: Increasing your cash, also referred to as building capital, is a major objective of real estate investing. You will increase your capital when you sell a property whose value has increased. Investing in the right properties that will increase in value is obviously the key.

Fulfillment And Control: Other advantages that aren't financial come with owning. investment properties. Owning investment property lets you be your own boss, which many investors find rewarding. Providing rental housing or attracting businesses to commercial sites that will offer much-needed services to local communities are other ways you can make a difference in your neighborhood.
Summary: In This article, we have discussed the Advantages and 10 reasons why you should invest in Real Estate. And why it is a very good investment option. It is a guide for people who are looking to invest in real estate.
Note: This Information has been gathered from the websites available online, any kind of fraud or loss in the investment we (Ratepersqft ) are not responsible.
Rate per sqft is the next-level company with an innovative approach in the sector of real estate & legal assistance. We provision transparent, honest, and fiscally viable solutions on real estate matters for our corporate clients
Currently we are serving in more than 6+ states in India. Including Delhi, Meghalaya, Arunachal Pradesh, Kolkata, and many more.
Website : www.ratepersqft.com
Email : info@ratepersqft.com
Ring at : 882255555
Article source:
https://articlebiz.com
This article has been viewed 810 times.
Article comments
There are no posted comments.