Cumberland Academy: Learning Program amidst COVID-19 Pandemic
Reference & Education → Education
Author

Donald Urick

Published

October 30, 2022

Word count

665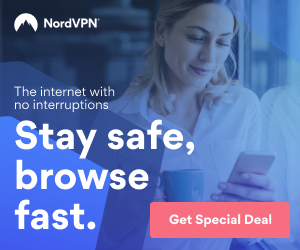 If you're looking for a school that specializes in autism, Cumberland Academy is the place for you. With a close-knit community and an open environment, Cumberland is the perfect place for children with autism to thrive. And with a location in Atlanta, Georgia, you'll be close to all the city has to offer. So if you're looking for a school that can provide your child with the best possible education and support, look no further than Cumberland Academy.
Amidst the COVID-19 pandemic, Cumberland Academy has announced the launch of its virtual learning program. This new program offers middle and high school students the opportunity to continue their education in a remote setting, with access to certified teachers and all of the resources they need. Parents can be assured that their children are receiving a high-quality education during this difficult time. The virtual learning program was available on April 6th, and fees have been waived for the first two weeks.
Since January of this year, the Administration of Cumberland Academy of Georgia has taken the COVID-19 crisis into account while providing a safe, supportive, educational environment in partnership with students, parents, faculty, and staff in accordance with our mission. After an incredibly successful Distance Learning Program implemented by our faculty and the recommendations of the Centers for Disease Control, as well as state and local guidelines, the Administration of Cumberland has formed a re-entry plan for students to return to campus.
Cumberland will provide a safe, secure, and healthy environment for our students and families. As the CDC suggests, this three-level re-entry plan is "feasible, practical, and acceptable" and tailored to the needs of our students and families. These levels allow the school to transition between implementing recommended precautions without disrupting academics or daily operations at the school while giving attention to excellence. 
Our virtual learning program offers a flexible and convenient way for students to keep up with their studies while still being able to socialize and interact with their classmates online. Our teachers are committed to providing high-quality education, and our school administrators are available to support families through this process. We know that during these unprecedented times, we are confident in our ability to provide a safe and enriching learning environment for all of our students.
The Academy's opening and closing hours
Cumberland Academy in Atlanta, Georgia is open from Monday to Friday. The school hours are from nine in the morning until three in the afternoon. Cumberland Academy is closed on weekends and holidays. The autism spectrum disorder program is for students aged four to eighteen years old. Cumberland Academy provides a supportive and nurturing environment for its students with autism. The school's mission is to help its students develop their potential and become productive citizens. Cumberland Academy has a highly trained staff that uses evidence-based practices to teach its students. The curriculum at Cumberland Academy is based on each student's Individualized Education Program (IEP). Cumberland Academy also offers extracurricular activities such as sports, music, and art. The school's website is cumberlandacademy.com. Cumberland Academy is accredited by the Southern Association of Colleges and Schools (SACS).
Cumberland Academy has a long history of success in educating students with autism. The school was founded in 1892 and has been serving the autism community for over 120 years. Cumberland Academy is one of the oldest and most experienced schools for autistic children in the United States. The school has a strong reputation for providing quality education and services to its students. Cumberland Academy is accredited by the Southern Association of Colleges and Schools (SACS) and is a member of the National Autism Association (NAA). Cumberland Academy is also a provider of Applied Behavior Analysis (ABA) services. ABA is an evidence-based practice that is effective in teaching students with autism. Cumberland Academy provides a comprehensive education program that includes academics, social skills, communication, and behavioral intervention. The school also offers a variety of extracurricular activities such as sports, music, and art.
Source: Learning Program amidst COVID-19 Pandemic 
This article has been viewed 285 times.
Article comments
There are no posted comments.