Advantages of Epoxy Flooring in less than 4 minutes.
Author

Joana Akhamshir

Published

September 30, 2022

Word count

561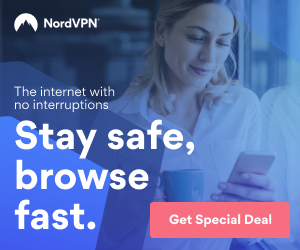 If you are looking for durable flooring that will last for years, you may want to consider installing epoxy flooring. This chemical solution has a number of advantages over ordinary flooring, such as a non-slip surface and anti-dust properties. If you are in the Sydney area, consider hiring a company that specializes in epoxy flooring.
Epoxy flooring is a versatile chemical solution
Epoxy flooring is a versatile chemical solution that can be used for a wide range of applications. It is durable and highly impact resistant. The surface can be designed to fit any space, from a stylish entrance to an unyielding industrial floor.
It is durable
Epoxy flooring is a tough and durable option for flooring. It is a seamless, glossy finish that won't have cracks or crevices. It also needs less maintenance than other types of flooring. In addition, it is resistant to spills and accidents.
It is non-slip
You can be sure that your Epoxy flooring Sydney is non-slip by choosing the right material. While epoxy floors do not naturally have a slippery surface, professional installers can incorporate a slip-resistant aggregate into the final coat. These anti-skid materials give the floor a slightly rough surface. In addition, professional installers can adjust the amount of anti-skid based on the level of concern you have about slip and fall hazards. The least aggressive anti-skid materials are polypropylene and glass spheres, while the most aggressive ones are aluminum oxide and quartz.
It is anti-dust
Epoxy flooring Sydney is resistant to dust and abrasion. The coating can take a lot of scrubbing before showing any signs of wear and tear. Therefore, regular cleaning is essential to keep the floor in good condition. The best way to clean your epoxy flooring is to use diluted ammonia in hot water. You can apply this solution to the floor with a microfiber mop. Avoid using citrus cleaners or vinegar as these can de-gloss the finish of the floor. Also, avoid cleaning your epoxy floor with soap-based cleaning solutions. These will leave a hazy buildup on the floor that will make it more slippery when wet. Therefore, it is recommended to perform bi-monthly deep cleanings to keep your epoxy floor looking fresh.
It is anti-microbial
Anti-microbial floor coatings are the best way to protect your floors from harmful microbes. They are made to fight bacteria and viruses without changing the color of your epoxy floor coatings. The anti-microbial additives are applied during the manufacturing process and remain constant throughout the lifespan of your epoxy flooring. These additives work by permeating the entire polymer layer to provide the ultimate protection.
It can be customised with a range of colours
Whether you're looking for a unique look for your home or an industrial floor, epoxy flooring offers many options. A variety of colours and metallic accents can be added to the material, which adds character and depth to the space. These floors are very durable, and if looked after correctly, they can last for many years.
It is easy to apply
One of the best things about epoxy flooring Sydney is that it's easy to apply. The process of applying the material doesn't involve a lot of steps, and the kits include step-by-step videos to guide you through the process. The final result is an incredibly durable flooring that is easier to maintain than other types of flooring.
This article has been viewed 147 times.
Article comments
There are no posted comments.