Epoxy Floor Coatings and Metallic Epoxy Floor Coatings
Author

Natallie Cardone

Published

September 30, 2022

Word count

426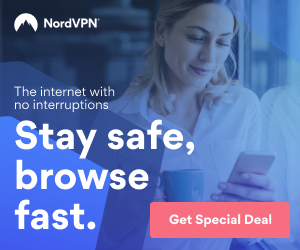 Epoxy Floor Coatings are an excellent option for your home, but they do come with a few drawbacks. In this article, we will look at the costs and durability of these coatings. You will also learn about metallic epoxy floor coatings. These flooring options will give your home a unique look.
Disadvantages of epoxy floor coatings
Epoxy floor coatings have been around for years. While they offer solid benefits, they may not be suitable for your residential garage. Epoxy coatings are more durable than paint and have a stronger adhesion than polyurea. However, they come with limited warranties and may not be suitable for some uses. For example, epoxy cannot be applied in temperatures below 32 degrees. The disadvantage of epoxy is that you need the perfect weather conditions for the coating to properly cure.
Another disadvantage of epoxy is that it may peel off when you drive on it, especially if your tires are hot. To prevent this, you can cover the floor with rubber mats. Also, in a test for adhesion, polyurea bonds with the concrete, sending roots deep inside.
Cost of epoxy floor coatings
The cost of epoxy floor coatings varies depending on the type and amount of epoxy that is applied. The method of application, whether with a squeegee, roller, trowel or sprayer, will also affect the cost. Many epoxy flooring contractors will be able to give you a ballpark estimate.
Before applying an epoxy floor coating, it is important to make sure that the surface is dry. If there is a large amount of moisture present, the coating will not adhere. To check the moisture content, place a plastic bag around the floor for 24 hours and lift it to check for puddles. If the floor is wet, it will be impossible to apply an epoxy coating. Another factor is the presence of any concrete sealers on the floor.
Metallic epoxy floor coatings
Metallic epoxy floors add an elegant and luxurious touch to any home or business. Not only are they durable, but they are odorless and low in VOCs. Moreover, they are easy to clean and maintain. Therefore, they are ideal for sophisticated homeowners, business owners, and restaurateurs. You can choose from a variety of colors and metallic concentrations for the floor in your home.
Metallic epoxy flooring can be manipulated with a roller or a squeegee to create the desired effect. The coating is then cured, sanded, and then protected with a protective urethane topcoat. These two-part systems combine epoxy resin and hardener to produce a durable and beautiful floor surface.
This article has been viewed 169 times.
Article comments
There are no posted comments.