Epoxy Resin Flooring with high durability in brief
Author

Hossein Mahdavi

Published

September 30, 2022

Word count

639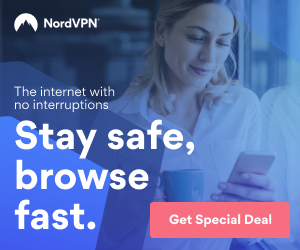 Epoxy flooring has many benefits over traditional flooring, including being highly resistant to acids and other materials. It can be installed without seams and is easily customized with a variety of textures and colors to meet a building's specific needs. Additionally, epoxy floors can withstand heavy foot traffic and even the weight of heavy equipment and airplanes. They can also be easily cleaned with a standard mop. The downside of traditional epoxy flooring is that it's not environmentally friendly and can be harmful to the workers who install it. It can also be toxic to other work crews on a job site and future tenants of a sealed building.
NEx Systems
NEx Systems was founded over 30 years ago by a chemical engineer and a business executive. Their goal was to create a new flooring system with the least amount of environmental impact. With this goal in mind, they began investing in the most qualified individuals, the best equipment, and the best tooling.
Epoxy flooring is extremely durable and scratch-resistant. This makes it a great choice for industrial environments, where heavy machinery and forklift traffic can wear down floors and cause scuff marks. It's also easy to sanitize, which makes it a popular choice in healthcare facilities.
Another benefit of using epoxy flooring is that it is cheaper than other flooring systems. It's also easy to maintain and will last for decades. Since it's waterproof, it can even be installed over existing flooring, which means that you can avoid expensive repairs later. Furthermore, you can reuse the flooring when it wears out and use it as a base substrate for another epoxy system.
Resdev Pumatect
Resdev Pumatect epoxy resin flooring is a roller applied, colour floor coating designed specifically for industrial concrete surfaces. It uses epoxy resin technology to provide excellent abrasion resistance and chemical resistance. It is available in a wide range of gloss colours and is cost effective to install. Its self-priming properties make it ideal for use in industrial areas.
The epoxy resin flooring system is applied over concrete or polymer modified cementitious screed surfaces. It takes two days to apply a 1,000m2 area of flooring and a third day for the coating to cure. The flooring system can withstand light footfall for the first four days, and heavier traffic can begin on day five. However, low temperatures can delay the curing process. The ideal slab temperature is between 10-20oC. In addition to being extremely durable, the flooring can be easily cleaned.
Resdev Pumatect epoxy resin flooring is an excellent choice for medium-to-heavy-duty applications. Its fast-setting application makes it suitable for concrete, polymer modified sand/cement screeds, and wood and steel surfaces. Pumatect is available in a range of colours, including gloss, matte, and clear. It is also abrasion resistant.
Solid epoxy resin
Solid epoxy resin flooring is a great choice for a wide range of situations, including commercial and residential floors. These floors are durable, beautiful, and easy to install. Moreover, they are incredibly easy to clean. This makes them ideal for high-traffic areas where heavy loads are required.
Besides its durability, solid epoxy floors are also available in a variety of colors. Metallic epoxy flooring is particularly popular for use in high-traffic retail and commercial environments. The metallic finish leaves a stunning, glossy effect. This flooring material is also suitable for bathroom floors. It also offers a high level of resistance to stain and wear.
Before installing an epoxy floor, you must prepare the area. This process may involve using media blasting, diamond grinding, and chipping guns. It may also be necessary to de-grease the area to ensure adequate adhesion. Depending on the type of system you choose, the installation process will vary. Common techniques include screeding, troweling, and broadcasting. You should discuss all of these steps with your installer before beginning the project.
This article has been viewed 171 times.
Article comments
There are no posted comments.