The Evolution of Selling Products on Amazon
Author

Dr. Anthony T. Craft

Published

October 10, 2022

Word count

355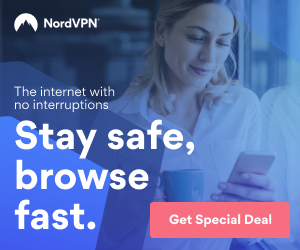 The secret is out!
Selling products on Amazon has turned into an obsession for thousands of Amazon sellers.
Today, customers are heart-set on locating a trusted destination where they can purchase a wide variety of the products needed and wanted in their lives.
Amazon is constantly seeking customers looking to buy products at their leisure and based on their trust in the franchise.
When you become an Amazon seller, you provide these opportunities for your customers first-hand.
Amazon stores a wide assortment of products, acceptable prices, and the very best customer service encounter.
Amazon consists of 300+ million active customer accounts in 180+ countries.
Amazon is made up of 150+ million Prime members worldwide.
Amazon tipped the scales with $3.5+ billion in sales by third-party Selling Partners during 2020.
Amazon has grown 58% since third-party sellers joined Amazon in 1999.
Amazon is made up of an individual plan for sellers who plan on selling fewer than 40 items per month.
Amazon is also made up of a professional plan for sellers who have made plans to sell more than 40 items per month.
Fresh new startups and Fortune 500s. Business-2-Business and Business-2-Customer. Brand owners and resellers. Independent third-party sellers sold more than a billion items during the 2019 holiday season alone.
You can leave the shipping, returns, and customer service to Amazon with Fulfillment by Amazon (FBA). It's the easiest way to reach 150 million paid Prime members around the world.
In 2019, nearly 225,000 Amazon sellers worldwide eclipsed $100,000 in sales, up from nearly 200,000 in 2018—and 15,000 U.S. businesses broke $1 million.
Maintaining the right amount of inventory to meet demand can help keep your business humming. Get effective inventory management tips for eCommerce business owners.
Amazon customers are always in the mindset to buy.
As an Amazon seller, you can reach shoppers who are looking for products like yours and are eager to make a purchase.
Now, you have an opportunity to become one of those thousands of Amazon sellers by enrolling in my mini-course called, "How to Sell Products on Amazon."
I will show you step-by-step exactly what I did to start selling on Amazon
My mini-course contact is: https://anthony.brillianceelearningsuite.com/how-to-sell-products-on-amazon
Retired United States Army serving 28 years

Retired Law Enforcement serving 25 years

Ph.D. in Philosophy with a Specialization in General Psychology
Article source:
https://articlebiz.com
This article has been viewed 373 times.
Article comments
There are no posted comments.