Best Tactics to Get Credit Repair Clients
Author

Lorenzo Rodriguez

Published

November 18, 2022

Word count

987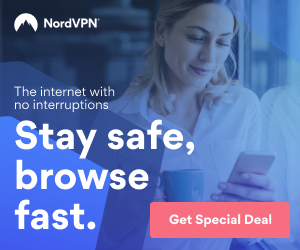 Looking for ways to get credit repair clients? I've gathered the best tactics that successful credit repair businesses use to attract more clients. Read more to learn.
How to get credit repair clients is one of your aims when you're in the credit repair industry. It can be challenging especially if you're still starting up. But don't despair. This business is profitable if you do it right.
There are endless people who have low credit scores seeking help. You will always have clients. However, you need to build credibility first to be trusted and known by possible clients. Follow this simple guide on how to get credit repair clients successfully.
Post on Social Media
People are on social media platforms now. Facebook, Twitter, YouTube, Instagram, LinkedIn, and many more. Therefore, it's a good approach to consider these platforms to tell the world about your services. In addition, it's free to register and post on these platforms.
It's also a good place to stick your contact details, such as your website URL, email address, business address, and phone number for people to easily find them.
Post engaging content regularly. Learn what's on the trend and take advantage of it to attract clients. And don't forget to take advantage of using hashtags to help people find your post. Moreover, don't forget to post promotional updates to lure more clients.
Invest a Website
Having a website for a business is a must nowadays. It let your business be found easily especially if you optimized it with good SEO (Search Engine Optimization). It lets your business be searchable in Google search results and search engine maps.
A business website increases credibility. Clients nowadays are more comfortable dealing with a company that has a business website. It shows legitimacy which is very important in the credit repair business as you will be working with clients' accounts.
Like social websites, it's also a good platform to put your contact details, such as your business email address, phone number, business address, and social media accounts to help people easily contact you when they want to make inquiries.
Make sure to put the contact details in the header or in the part where these details can be easily noticed. If people want to ask something and they can't find how to contact you, they won't hesitate to look for another website or company.
In addition, post your promotions, business policies, updates, and business hours for visitors to see. It's also helpful to post content routinely on your business website to showcase your expertise. Post some tips or your venture when fixing clients' credit. But never forget to hide their identity to protect their privacy.
Develop a Growth Scheme
Make a business plan that explains your goals for the next 5 years. It should explain your objectives and how you will pull them off. Start with strategies on how to get credit repair clients. An efficient scheme that many successful credit repair specialist do to obtain clients is E-mail marketing. You can also try Google and social websites advertising.
Once you successfully get the profitable formula to make leads into clients, establish a tactic to contain those clients in your business. You can do this by offering them to continue monitoring their credit scores even after repairing their credit.
Monitoring credit reports is vital to increase them right away once they decreased. Credits scores may decrease because of different reasons. Wrong information, identity theft, late payments, etc. A lot of people also do not realize some activities that can have a negative impact on their credit score such as closing a credit card, applying for new credit, or paying off a loan. Therefore, having an advisor or a specialist is helpful to keep their credit in good standing.
Always Keep an Excellent Customer Support
It's not a secret but many businesses fail to recognize that good customer service is one of the key elements that make a business successful. Clients can easily switch with your competitor once they are disappointed with your service. Giving good services, attending to their needs right away, and talking with them nicely are important in developing a good business-customer relationship.
In addition, satisfied and happy customers will most likely recommend you to their family and friends. This will improve your customer recommendations and help you to get more credit repair clients. It's a free advertisement from word of mouth which is very powerful when it comes to business.
So, always remember to treat your client well and professionally. Despite the amount of payment you'll get from that client or even if you're having a bad day.
Take advantage of the technology
Invest in reputable and fully automated credit repair software that has every program that is crucial to run the business. You may feel you don't need it now but a credit repair business can grow quickly. It's best to own the best credit repair software early so:
(1) do not waste money on software that you know you have to replace in the future.
(2) you'll have enough time to learn how to navigate it.
(3) you won't experience refusing clients for not having enough time to handle them.
With the right credit repair software for business, you can: speedily extract credit reports from different credit bureaus, generate dispute letters, pinpoint errors instantly, assign dispute letters, reasons, and types automatically, handle your task easier, find leads, and do a marketing campaign to get more clients, to name a few.
A credit repair business is one of the easiest businesses to establish. It requires fewer requirements than other types of businesses and can be done at home. It is also the type of business that provides you the flexibility and independence that is acquired in other businesses or when working a typical job.
This type of business, offers a lot of benefits. Use the methods shared above to get more clients and grow your business.
This article is written by Lorenzo Rodriguez, a credit guru. He owns www.creditmoneymachineweb.com, a website that offers all-in-one and fully automated credit repair software.
Article source:
https://articlebiz.com
This article has been viewed 236 times.
Article comments
There are no posted comments.