Access to Healthcare in Stafford
Author

Mk Web

Published

October 13, 2022

Word count

514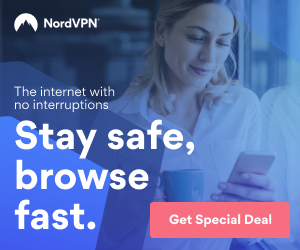 Stafford is the county town of Stafforshire in the West Midlands. It lies around 15 miles north of the city of Wolverhampton, with a population of around 70,000.
As you can imagine, with such a large population, healthcare services in Stafford are in great demand, and this demand is only set to grow as the population continues to expand.
The chances are that in some point in your life, either you or a friend/relative will require some support to help continue living independently. This may be simply a result of getting older, a general decline in health, or needing additional support after coming out of hospital due to an operation. To some degree, friends and family may be able to provide some support, but it's likely this will only stretch so far due to the commitments of everyday life. Thus, access to healthcare services will need to come from elsewhere.
But just how do you access healthcare if you live in Stafford and the surrounding area? Thankfully all local authorities in England are responsible for providing healthcare to its more vulnerable residents and Staffordshire is no exception to this. Funded partly by the government and the local authority, Staffordshire County Council have set-up a dedicated company called Nexxus Care. The aim of this company is to deliver the highest possible level of care across Stafford and Staffordshire as a whole. This ensures that a large team of carers are available to provide the healthcare needs of individuals across the town and county.
The team provide a large range of care services, including domiciliary care, reablement care, extra care, and residential care. The main aim is providing enough support to enable individuals to live as independently as possible, whilst remaining in their own homes. This not only involves general everyday tasks such as helping with medication, household bills, bathing, preparing meals, making calls, etc., but also providing emotional support and companionship. For some people, the carers may be the only contact they have with anyone for long periods of time.
Funding for more long-term healthcare requirements in Stafford using their dedicated company may be part funded on the NHS for those with less than a certain amount in savings. For those who do have savings, the cost will be worked out based on the amount of savings available – if savings are less than a certain threshold then the care may still be part funded by the council. For those with more short-term healthcare requirements, up to a fixed number of weeks of care will be provided by the council. After which time it is hoped that care will no longer be needed as the individual will have made a full recovery from the operation of temporary health condition they had.
So, in conclusion – access to healthcare services in Stafford can be obtained by contacting the local authority who should be able to quickly arrange for adequate care to be provided either at home or at a care home. A hospital or doctors' surgery may also be able to arrange for care by contacting the council.
This article has been viewed 266 times.
Rate article
This article has a 5 rating with 1 vote.
Article comments
There are no posted comments.