The Best Late Night Eats in Toronto are at Toronto Pho Restaurants
Author

Torontopho

Published

October 21, 2022

Word count

674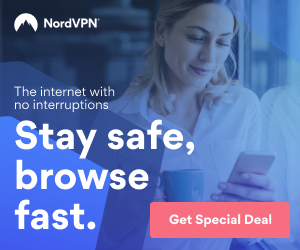 If you're reading this, it's time to choose. Are you going to eat some greasy fast food, or will you find your closest pho joint that's open late? No matter your plans for the night, say no to fast food and choose pho! Yes, we'd love it if you decided on Toronto Pho every time since we have a wide variety of traditional Vietnamese dishes that will tantalize your taste buds. But we understand that we may not always be accessible. Nevertheless, we wholeheartedly support this statement: pho is the best late-night option. While fast-food restaurants lack customer interaction, Late-night pho has its atmosphere. - it's the perfect place to refuel after a night of dancing or to sober up before heading home. We guarantee you won't be disappointed, whatever your reason for stopping by!
What Makes Pho so Special?
Never had Pho before? You're missing out! Pho is a traditional Vietnamese noodle soup that usually contains beef or chicken broth, rice noodles, and various fresh herbs and spices. It's both flavorful and easy to make, which makes it the perfect meal to enjoy after a night out on the town. Some say that Pho can help prevent hangovers and cure them simultaneously. There are a lot of nutrients in Pho that help your body recover from a night of drinking. Plus, our Pho is always made with love, so you know it'll be delicious AND healthy - why settle for greasy fast food when you have other options?
What to eat at a Vietnamese Restaurant?
In addition to Pho, Toronto Vietnamese restaurants offer a variety of other traditional dishes. Some of our other popular items include:
-Bun Bo Hue: This dish is similar to Pho but uses a different type of noodle and is usually served with a spicy broth. Bun Bo Hue is the dish for you if you're looking for something with a little kick!
-Goi Cuon: Goi Cuon are Vietnamese spring rolls usually filled with shrimp, pork, and vegetables. Ours are made with chicken and taro! They're light and refreshing and make the perfect starter for any meal.
-Fresh Rolls: Our fresh rolls are made with your choice of protein, like shrimp, pork, beef, tofu, vegetables, and rice noodles and are served with a homemade sauce. These are perfect if you want a lighter option or want to share!
-Papaya Salad: Our papaya salad is a must-try! It's made with fresh green papaya, carrot, Thai basil, and peanuts and is served with a sweet and sour dressing.
-Mango salad with Shrimp: Our mango salad is a refreshing and unique dish perfect for summer. It's made with fresh mango, shrimp, red peppers, red onions, peanuts, and Thai basil and is served with a sweet chilli dressing. We roast the peanuts in-house to give them an extra crunch!
We also have Late Night Drinks, Smoothies and Bubble Tea.
If you haven't tried our avocado smoothie, brown sugar boba or our famous VA VA VIET iced Vietnamese coffee slushie, then what are you even doing with your life? Our drinks are the perfect way to wash down a big bowl of pho, and they're sure to give you the extra energy you need to make it through the night. Don't settle for a boring old soda when you can have delicious and refreshing drinks.
If there's one thing, you should try...
It would be our fish sauce chicken wings. A traditional Vietnamese dish that's often overlooked, yet they're the perfect late-night snack. Our fish sauce chicken wings are double-fried and tossed in a sweet and savoury fish sauce glaze.
Looking for a pho restaurant open now? We've got you covered! Toronto Pho is open late every night to satisfy your cravings. We offer a variety of Vietnamese food, including pho, spring rolls, and more. Our menu was made with love, and our portions are hearty, so you'll never leave feeling hungry. Plus, our friendly staff will always make you feel like family. Come see us tonight for the best late-night eats in Toronto!
This article has been viewed 201 times.
Article comments
There are no posted comments.