Trying Hard to Cram In A lot Into Your Head Within A Limited Time?
Arts & Entertainment → Books & Music
Author

Samson Benjamin

Published

November 30, 2022

Word count

712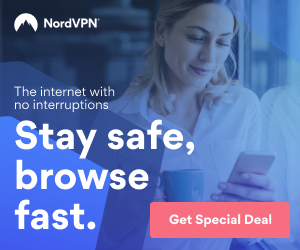 Examinations may not always be a true test of knowledge, but hey it is the only way your lecturers can use to assess and evaluate the lessons taught.
You may not be the 'GOAT' but do not let carryovers in addition to ASUU strike stop you from graduating. You may not be able to stop ASUU or Get the Federal Government to do ASUU's bid but YOU can learn a few tricks to getting your grades up even when you have to study under stress and a limited time.
Here are a few tips/tricks that you may apply to get your grades up again.
APPLY THESE TIPS/TRICKS AND MAKE COURSE RESIT A THING OF THE PAST
Studying under stress is definitely not the best way or condition to study.
Apply the following steps and watch your grades soar.
Take Notes in Class
The lecturers' notes are important and taking notes during lectures ensures you do not miss those 'salient points' that he/she finds important. During lectures, lecturers ask questions that they use to evaluate the lesson taught. These questions most often times are used to form tests or examination questions. Pen these questions down at the back of your note book, these will be the first set of questions you ponder upon and use as discussion topics during group tutorials and personal study.
Stop Procrastinating
Short-term memories last seconds to hours, while long-term memories last for years. We also have a working memory, which lets us keep something in our minds for a limited time by repeating it. Whenever you read what you were taught for the day within a few hours of learning you make it easier to grasp and remember the lesson.
Study your notes daily and practice some exercises to review what you've learned. As you study, summarize your whole notes per topics into what you can read in less than two hours. This will be used as your last-minute revision notes, but do not take it along with you to the examination hall.
Practice Past Questions
Reviewing past question papers in study groups is like a brainstorming session. This is one of the most important study tricks that most students often overlook. Reviewing past questions will open your eyes to the question format of the lecturer. You should get at least four years of past questions papers and practice thoroughly. Then answer these questions using books and lesson materials in a standard format thereby developing a marking scheme for the course. This is so important, I cannot over emphasize this, study this regularly and with time you will be able to answer those questions without the marking scheme. This is your key to boosting your confidence and getting improved grades in school. You can actually get 'A' grades and push your way to a First Class or Second-Class Upper Degree applying this strategy.
Use Peer Review
Set your own personal examination time table at least three weeks before the main school examinations begin. You can mark and grade each other's scripts; this will help you identify your area of weakness and build on it before the school examinations begin.
Read Without Distractions
Remove all distractions from around you when you study. No phones, emails, loud music, chats, movies. Netflix etc. Get a quiet place to study, this is particularly useful when you are trying to read a topic for the first time.
Eat Nourishing Meals
Eat meals that are well prepared, light and nourishing to the brain and the body. Eating meals like 'akpu', 'pounded yam, 'eba' in large quantities may make you feel tired as it is being metabolized in your body.
Some meals you may eat before studying is yam and egg, beans, tea and bread, rice. Just ensure you eat in moderation. You should also take lots of vegetables and fruits to keep your body healthy and strong to be able to fight diseases.
And as we do this, I hope we will get better and better in class.
Subscribe to our website so we can keep you posted on survival tips and our great products. We give regular discounts and participating in our QUIZES CAN GIVE YOU THE CHANCE TO WIN AWESOME PRIZES.
Paymyevery.ng CARES FOR YOU
PayMyEvery is a quiz and competition website where we carry out regular competitions. We are a knowledge-based competition where your skills earn you prizes to cover for your rent, groceries or higher education fees. To learn more, sign up on Paymyevery.ng
Article source:
https://articlebiz.com
This article has been viewed 1,135 times.
Rate article
This article has a 5 rating with 1 vote.
Article comments
There are no posted comments.