Essential information about Everest Base Camp Trek
Travel & Leisure → Travel Tips
Author

Ganesh Gurung

Published

November 30, 2022

Word count

969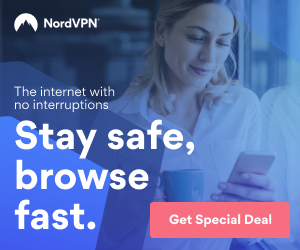 The Everest Base Camp Trek is one of the world's top-class trekking destinations amidst the Great Himalayas of Nepal. For those whose dreams soar even higher than the clouds, this is one of those trips that make your holiday dreams come true. Hiking on the legendary foothills just below the mighty mountains with breathtaking views of the master peaks can only be found in the Everest region. This famous trek is known worldwide for its trailblazing routes & the landscapes that speak to your senses.
On this trip, you also peak out at the famous Kala Patthar (5,545m/18,193ft) viewpoint for some grand upfront views of the highest mountain in the world. Mount Everest Base Camp Trek also includes other famous 8 thousand-ers like Mt Lhotse (8,516m /27,940ft), Makalu (8,485m /27,838 ft) & the giant Cho-Oyu (8,201m /26,906ft). Besides the panoramic views, you will also visit the Tengboche Monastery. It is a largest Buddhist monastery in the Khumbu region.
The culture in this particular area is of great notebook stuff & interacting with the local folks puts more zest into your adventurous journey as you plod through the Khumbu region of Nepal. This legendary trail is a psychological thrill for high & wild hikers who wish to tread the paths where legends walked before on their way to conquer Everest. Some did and some didn't. But, the Mount Everest Base Camp trail keeps those legends alive for most trekkers who head to this region.
The trek is arduous but numerous teahouses are found on the trails offering good grub & a cozy bed to shelter, sometimes from the harsh climate.
Here is the standard itinerary to go to Everest Base Camp
Day 01: Fly from Kathmandu to Lukla (2,800m) and trek to Phakding (2,650m) 3-4 hrs trek
Day 02: Trek to Namche Bazar (3,440m) - 6 hrs trek
Day 03: Acclimatization day
Day 04: Trek to Tengboche (3,870m) - 6 hrs trek
Day 05: Trek to Dingboche (4,400m) - 6 hrs trek
Day 06: Another acclimatization day
Day 07: Trek to Lobuche (4,900m) - 5 hrs trek
Day 08: Trek to Gorakshep and visit Everest Base Camp (5463m) 8-9 hrs trek
Day 09: Hike up to Kalapather and trek to Pheriche (4,320m) - 7-8 hrs trek
Day 10: Trek to Namche Bazar (3,440m) - 6-7 hrs trek
Day 11: Trek to Lukla (2,800m) - 6-7 hrs trek
Day 12: Fly back to Kathmandu
Is the Everest Base Camp Trek Difficult?
How difficult is the EBC trek? It is a major question for all travelers. The Everest Base Camp Trek is a moderate trek that takes you on a long hike at a high altitude. In reality, the Mount Everest Base camp trek is not as difficult as most people conceive in their minds. This trek is achievable for anyone with an average level of fitness, with or without any prior trekking experiences.
However, the trek demands approx 12-16 km of 4-6 average walking hrs per day reaching up to the maximum elevation of 5,545 meters. So, be prepared both physically and mentally before you opt for the EBC trek. Some backpackers find this trek easy, while others take it challenging.
In a sense, the EBC trek is an opportunity to test your patience and endurance to the next level and prove to yourself what you can truly achieve. We recommended you do Cardio exercises for building your strength. Activities like walking, running and swimming will help you boost your stamina in preparation to tackle the Everest Base Camp Trek. Focus on building your strength, especially your leg muscles.
It's advisable to be pretty fit to undertake this Everest Base Camp journey. You just need some good hiking exercise before doing this trip.
Best Trekking Season for Everest Base Camp Trek
Generally, autumn and spring are the perfect high trekking seasons for the Everest base camp trek. June, July, and August are the low months to visit Everest. The trail remains slippery and muddy due to the monsoon.
Why EBC Trek?
Every adventure enthusiast wants to visit Everest Base Camp at least once in their lifetime. So, why EBC trek is on their top bucket list?
Mount Everest is the name that will last forever, nothing compares to it. And that will fan the desires of the trekkers, and that will seduce every unshakable decision of trekkers. In an imaginable world, why don't you say "Hello" to your home from the base camp of Everest? And your trekking guide cares for you so much that he is keen on your total satisfaction.
In the remotest part of the world, enjoy the sincere service of utmost human caliber. Shrug off the tensions now. If you are unable to decide, look at the true definition of the motivation of the woman, who set off for the summit of Mt. Everest with imputed hands and reached her final destination.
So, are you ready to be absorbed on the trekking trail? Are you ready to sideline your swinging decision and follow your interest like a man of words?
Rewarding Journey to EBC
Not only is the world, even the Everest region not devoid of threats. But still, the permanent beauties of the region are bewitching, beguiling, and magnetic. You will say, "What a world" during every day of Everest Base Camp Trek.
As a part of the trek, you follow the footsteps of Hillary and Tenzing. Imagine, what could be the greatest achievement to the trekker than this? The more you reach a higher altitude, the more you reach from the outer core to the inner core of stunning mountains that will catch your eyes many times.
Everest Base Camp Trek is a means to get into the past of the present world. It is also the best way to get away from the noise of the city and traffic. So, a trip to Everest base camp would be a rewarding journey for you.
This article has been viewed 575 times.
Article comments
There are no posted comments.