When do Real Estate Wholesalers use Transactional Funding?
Author

Jesse Leblanc

Published

December 1, 2022

Word count

1,435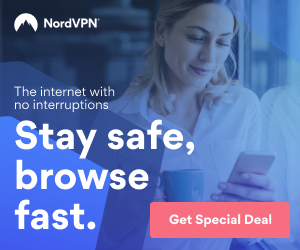 Over the years, I have seen a handful of scenarios where Wholesalers have reached out to a Transactional Lender to fund their double closing. Some wholesalers use a transactional lender on every deal regardless of their scenario and some wholesaler will only use them when they have no other choice, meanwhile others will use this lender on a case-by-case basis. Let us get into some of those scenarios I've personally been a part of.
The number one reason I see why wholesalers use a Transactional Lender in North Carolina are due to laws for real estate attorneys that changed in 2021.
I believe it was around July when new laws from the NC Bar went into effect. If ignored, the attorney can lose their license to practice Real Estate Law and closings in NC. This law stopped the use of "Blind HUD's" or "Pass Through-Funding" and lastly required all parties to sign off and be aware of an assignment of contract. This means that the wholesaler must disclose to their seller and their end buyer that they are not the one who will be buying the property and disclose to the seller that they will be making a profit from assigning their contract to the actual end buyer.
An assignment of Contract is a legally binding contract that allows the end buyer to assume the existing contract, usually for a fee which is disclosed on the Assignment Of Contract. A blind HUD, as some referred to it as, was an assignment of contract BUT only showed a single party's side of the transaction and hid the other party's costs, fees etc. Although this would be a single transaction or one closing, the buyer and seller signed their own docs at a different time and were not privy to the other party, which many felt was a shady. This was done intentionally to hide how much the wholesaler was making and/or to make sure the seller was not aware of the true end buyer while leaving the seller to believe the wholesaler was still the one buying their property so that the wholesaler did not have to disclose their profit which they feel might have caused the buyer to backout of the deal.
Since this new law went into effect in 2021, Blind HUD's and Pass-Through Funding are no longer allowed. Assignment of contracts may continue to be used; however, FULL DISCLOSURE must be documented. For an assignment of contract to be used, all parties must sign off and be aware that the wholesaler is assigning their original contract they had with the seller. This is rarely an issue for the end buyer as they know they are buying from a wholesaler, but oftentimes the wholesaler never disclosed to the seller that they were going to assign their contract to an end buyer for a fee to make a profit.
Pass Through Funding is when the wholesaler double closes but DOES NOT bring their own funds to their closing, instead uses the end buyer's funds in escrow for their purchase. The wholesaler would buy a property on the same day as they then sold the same property to their end buyer. Since both transactions happen same day, the end buyer's funds in escrow are greater that what was owed on the first transaction, the closing attorneys allowed this "Pass Through Funding" to complete the first closing. Again, this is no longer acceptable in NC and wholesalers then use a Transactional Lender or choose to assign their contract.
The wholesaler who chooses not to assign their contract must then either bring their own funds to the closing table or reach out to a Transactional Lender to fund the full amount so the wholesaler doesn't have to even bring $1. Assuming the Wholesaler reaches out to a Transactional Lender (www.WholesalersTransactionalFunding.com), the lender will then communicate directly with the closing attorney or title company depending on which state the property is in. The lender will work directly with the closing company up until the closing day to make sure they have the most updated HUD/Settlement statement to know the full amount needed to fund. The lender will usually have loan docs for the wholesaler to sign at closing, which is merely a CYA for the lender.
Since there will be 2 closings same day; seller to the wholesaler (AB), and the wholesaler to their end buyer/Investor (BC), the lender will wire their funds once all the closing documents from both closings have been signed and the end buyers wire is in the closing company's escrow account. Once both closings are completed, the closing company will then be able to record both deeds with the county and then release everyone's funds accordingly. This is when the wholesaler then receives their check or wire for their proceeds.
The 2nd reason I see wholesalers using Transactional Lenders in NC is because the closing attorney or title company feels that pass through funding is illegal (happens in every state actually).
I have both personally experienced this and have seen it happen even more when wholesalers started coming to me for Transactional Lending. Some closing companies state each transaction is separate and therefore must treat them as so which means they setup a separate escrow and file for each closing. When operating this way, they require the full amount of funds for each closing separate. Then we have some who are not sure about it, not comfortable with it or old school and not as familiar with the double closing process which leads to them sticking to what they're comfortable with. Some closing companies will interpret the law differently than others, then then refer back to possibly being audited and they don't want ANY grey area in their closing process and will refuse to double close without each closing acting separately.
Outside of North Carolina, Illinois is also another state where I see wholesalers using Transactional Funding for their Double Closings due to a "Brokering without a license" law.
Let us take Illinois for an example. There is a constant battle between wholesalers and real estate agents or brokers. There are also many interpretations of the law that still causes confusion. I won't get deep into it; I'll just give a remedy to the heated discussion which will solve the problem legally. Long story short, many real estate agents and brokers dislike wholesalers and have pushed hard to change laws to stop wholesaling.
The law there in short states that you cannot market a property for sale without having a real estate license and they are trying to push wholesalers to become licensed in order to practice selling real estate. If you do not get your license there, they're stating that you're Brokering Real Estate without a license. I also hear that it is difficult to actually enforce this and wholesalers are still assigning and marketing properties there all the time. I am not saying it's right or wrong, just sharing what I'm seeing and hearing. Let us not get into the he said she said here, or share my opinion on the matter, let us just share a way to legally close the wholesale property and not worry about doing anything illegal.
Assuming you have a known buyer, who buys the type of property you found off market, you get them under contract after you got the seller under contract, the rest is easy and legal. You are not listing the property on the MLS, you are not blasting the property out to a huge buyers list to find a buyer, you're just sharing the property with the known buyer and getting them under contract. Now that you have both the seller and buyer under contract, all you must do is double close vs assign! Just as explained above about the process, now you legit are the buyer, and then turn around and legit are the actual seller. You now are on the deed and have the right do whatever you want with the property without a license. Operating this way, you are not brokering without a license and you have every right to buy and sell property without having a license. If this wasn't legal, then they would have to require home owners to become licensed to sell their own house or buy a house directly from an owner using an agent ONLY. We KNOW that will not happen! So just double close, get your name on the deed, problem solved!
Jesse LeBlanc
404-609-0849
www.WholesalersTransactionalFunding.com Jesse@WholesalersTransactionalFunding.com
Article source:
https://articlebiz.com
This article has been viewed 338 times.
Rate article
This article has a 5 rating with 1 vote.
Article comments
There are no posted comments.