How to Sell Products on Amazon
Author

Dr. Anthony T. Craft

Published

October 24, 2022

Word count

440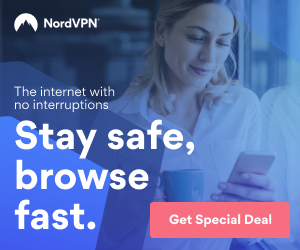 Selling products on Amazon is rapidly becoming the "Go To" place for everyone searching for a variety of products.
Amazon continually welcomes new sellers aboard and they have never hesitated to render assistance in boosting sales.
The most important thing to know about Amazon is that this business is a business aiding sellers to succeed.
The overwhelming concept about Amazon, the biggest takeaway is when you make money, Amazon makes money, therefore, they won't waste time allowing you as an Amazon Seller to fail.
Amazon desires the success of its sellers because this adds to Amazon's success!
The Amazon business is forever seeking to find sellers to provide products to their customers, this completes the shopping Circle of Trust, one for which failure is not an option.
Amazon houses thousands of independent third-party sellers who thrive to reach financial stability through sales.
Once you come aboard, the sky is absolutely the limit, and if you possess the patience for your Amazon business to grow, the sales are directed to you.
Thousands of Amazon sellers reach hundreds of customers looking to buy products from the leader in sales globally, AMAZON.
I would make guess that you wonder what are independent sellers.
Well, the independent seller is you, the individual who favored a product to sell, listed the product for sale and launched a campaign based on your very own product.
I offer a mini course with you in mind!
I made a notation of every step I took in my quest to enter the ranks of Amazon Seller.
I made a video course that is available at https://anthony.brillianceelearningsuite.com/how-to-sell-products-on-amazon.
Please feel free to join the many, many students that have made the very same journey to become successful Amazon Sellers.
The first step in this process is to register as a seller on Amazon.
This is the point where you must decide what entity of sales you plan to indulge in for your business.
There are two plans offered by Amazon that you make the decision about to become a seller.
The first is the Individual Plan, which identifies a seller as one who plans to sell forty or fewer products in a month.
The second plan is the Professional Plan, which identifies a seller as one who plans on selling forty or more items over a month.
Amazon gives you the opportunity to make up your own mind about what type of salesperson you wish to become.
Once you have become a registered Amazon Seller, the sky is the limit!
THE ONLY THING HOLDING YOU BACK IS YOU!!!
STEP OUT ON FAITH!!!
PRAY ON IT!!
Retired United States Army serving 28 years.
Retired Law Enforcement serving 25 years.
Ph.D. in Philosophy with a Specialization in General Psychology
Article source:
https://articlebiz.com
This article has been viewed 585 times.
Article comments
There are no posted comments.