What are the most popular food in Canada?
Author

Torontopho

Published

October 24, 2022

Word count

662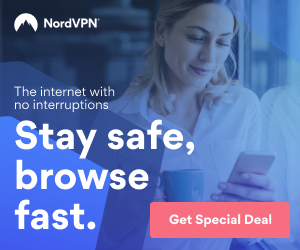 What is the most popular food in Canada?
When it comes to food, Canada is a melting pot of cultures and cuisines.
From traditional comfort foods to authentic or unique fusion dishes, there's a little something for everyone up north.
But what is the most popular food among Canadians? According to some Stats, the most beloved flavours in Canadian cuisine are here.
Poutine
Poutine is a dish that originated in Quebec and has since become popular all over Canada. It consists of french fries, cheese curds, and gravy and can be found on menus in restaurants from coast to coast. Poutine is the perfect comfort food, and its popularity shows no signs of slowing down any time soon.
Maple Syrup
Maple syrup is a quintessentially Canadian flavour that can be found in both sweet and savoury dishes. Maple syrup is used to add a touch of sweetness to pancakes and waffles, but it's also commonly used as a glaze for meat dishes like ham or salmon. No matter how you enjoy it, maple syrup is a delicious way to add some Canadian flavour to your meal.
Bacon
Is there anything better than the smell of bacon frying in the morning? Canadians sure seem to think so, as this flavour made it into the top ten. Breakfast, lunch, or dinner - bacon makes everything taste better.
Butter Tarts
Butter tarts are a type of tart made with butter, sugar, eggs, and flour. They're typically filled with raisins or nuts, but some people prefer them without any filling at all. Butter tarts are believed to have originated in Ontario, and they're now one of the most popular desserts in all of Canada. Whether you like them plain or with a little bit of everything, butter tarts are a must-try for anyone visiting Canada.
Salmon
A delicious and nutritious option, salmon, is often considered a national dish in Canada. Grilled, smoked, or baked, this fish is a versatile option that can be enjoyed year-round.
Blueberries
Wild blueberries are native to Canada and have been enjoyed by locals for centuries. Today, they're often used in pies, jams, and smoothies - or eaten on their own as a healthy snack.
Lobster
A luxurious seafood option, lobster, is often associated with fine dining. But this tasty crustacean can also be enjoyed in more casual settings - like at one of the many lobster festivals held throughout Atlantic Canada each summer.
Peameal bacon
This type of bacon is made from lean pork loin that's been cured and rolled in cornmeal. It originated in Toronto but can now be found across the country - especially at breakfast joints where it's served on a sandwich with eggs and cheese.
Pumpkin Pie
This flavour is synonymous with fall in Canada, thanks to Thanksgiving (which falls on the second Monday of October). Whether made from scratch or store-bought, pumpkin pie is always welcome at the dinner table - especially when topped with whipped cream or ice cream.
Apple Pie
Another fall favourite, apple pie is often served alongside pumpkin pie at Thanksgiving dinners across the country - although it's also delicious year-round (just ask any fan of Tim Hortons!).
To summarize, there are many delicious flavours to be found in Canadian cuisine, but these are some of the most beloved among Canadians.
There you have it - What did we miss? Let us know in the comments below!
What does Toronopho serve?
If you're in the mood for some delicious, authentic pho or a cultural cuisine fusion experience, then Toronto Pho is the place for you. Our restaurant is family-owned and operated, so we always make our customers feel like they're at home.
Try some of our famous dishes:
Delicious Vietnamese Crepe with Shrimp & Pork Belly
Udon Noodle Soup with Crab Meat (Bánh Canh Cua)
Grilled Chicken Roll (Gà Nướng Cuốn)
Simply use our easy-to-use app for Android and iPhone smartphones to place an order online for pickup or delivery.
This article has been viewed 153 times.
Article comments
There are no posted comments.