Canva free vs paid Canva Pro: Is it worth the upgrade?
Computers & Technology → Blogging / Forums
Author

Terry Clark

Published

December 3, 2022

Word count

1,129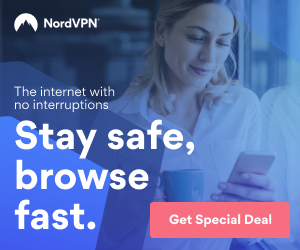 If you're like me, you probably use Canva to create graphics for your blog, social media, or even just for fun. But have you ever wondered if the paid version, Canva Pro, is worth the upgrade?
Well, wonder no more! Today, I will put the two side-by-side and compare free Canva vs. paid Canva Pro. By the end of this post, you'll know whether or not it's worth making the switch to Pro.
Canva offers graphic design tools for non-graphic designers and tools for creating attractive photographs and videos for social media and promotion, all while having no money. If you use Canva Free regularly, consider upgrading to the Canva Pro version if necessary. The software includes over 70 million images (with more added daily). In addition, robust branding tools, a website builder with thousands of ready-made templates and videos, and a magic resize tool for fast resizing and publishing cross-platform photos. At the writing of this article, Canva had recently added some new features. I use Canva for all of my online businesses a lot. I began using Canva for free until I decided to subscribe to the Pro plan.
Canva free vs. paid: Which one is better?
If you're a design novice, Canva is the perfect platform to create beautiful visuals for your social media posts, blog articles, and more. But what if you're ready to take your designs to the next level? That's where Canva Pro comes in.
Canva Pro is Canva's premium subscription service that gives users access to exclusive features and tools not available on the free plan. So it is worth the upgrade! Here's everything you need to know about Canva Pro vs. Canva free to help you decide.
Canva Pro vs. Canva Free: The Key Differences
Unlimited Templates: With Canva Pro, you can access an ever-growing library of over 610,000 templates, compared to just 250,000 templates on the free plan. This means you'll always have design ideas and inspiration for your projects.

Brand Kits: With Canva Pro, you can create a brand kit that includes your company's colors, fonts, and logo. This is a great way to maintain consistency across your designs and ensure that your branding is always on point.

Magic Resize: With Magic Resize, you can resize any design template or element to fit any other template without distortion or loss in quality. This feature is exclusive to Canva Pro and can save time when creating multiple design versions for different platforms or devices.

Advanced Editing Tools: Canva Pro users can access advanced editing tools like curved text, blending modes, and transparent backgrounds, unavailable on the free plan. These tools give you more control over your designs and allow you to create truly unique visuals that will make your projects stand out from the crowd.

Priority Support: When you need help with something specific or encounter an issue with Canva Pro, you'll be able to reach out to our priority support team for assistance 24/7 via chat or email
Canva Pro:
One of the most significant benefits of Canva Pro is that you can access millions of high-quality photos, illustrations, videos, and templates. With the free version of Canva, you're limited to using only the templates and images that are included in the library. With Canva Pro, you have millions of options at your fingertips, including photos exclusive to Canva Pro users. This means you can find exactly what you need for your project without compromising quality or style.
In addition to increased access to photos and templates, Canva Pro offers extended team collaboration features. This includes the ability to set up a branding kit for your team so that everyone uses the same colors, fonts, and logo, share designs with team members to provide feedback, and track who made what changes to a format. These features are essential for teams who need to work together on design projects—and they're not available in the free version of Canva.
Is Canva easy to use for a beginner?
Regarding design tools, Canva is a favorite among beginners and professionals alike. The user-friendly interface and wide range of templates make it an excellent choice for those just starting in the design world. With so many options at your disposal, you're sure to find the perfect image or video for your project. You'll also have access to advanced editing features, like layer masks and photo filters. And if you need help getting started, dozens of helpful tutorials are available on the Canva website.
Canva free version?
The free version of Canva is an excellent option if you're on a tight budget or if you only need to use basic design features. With the free version, you'll have access to the following:
*5 GB of storage for photos and videos
*Access to over 250,000 templates
*Hundreds of thousands of photos, illustrations, and icons
*5 folders to organize your designs
*Basic tools for image editing, including resizing, cropping, improving contrast, and adding filters
*Limited animation capabilities
*Access to some premium elements for a small fee
Canva pro version?
*Unlimited storage for photos and videos
*Access to over 610,000 templates
*Website Builder (new)
*Millions of photos, illustrations, and icons
*20 folders to organize your designs
*Advanced tools for image editing, including retouching, advanced cropping, and color adjustments
*Animation capabilities
*Access to all premium elements is included in the subscription price of $12.99/monthly or $119.99/yearly.
What are the pros and cons of Canva, free and paid?
Cavna is one of the best software and excellent customer service company I ever came across in a very long time. So if you're a blogger, business owner, artist, graphic designer, YouTuber, etc., and want to have an impact online/offline, Canva is your best bet! Now for the Pros and Cons:
Canva free:
PROS:
*Free to use
*Easy-to-use interface
*No design experience is necessary
*Thousands of templates are available
CONS:
*Limited features and tools
*Fewer resources than Canva Pro
*Ads posted on some designs
Canva Pro:
PROS:
*More features and tools than Canva free
*Access to more resources, including fonts and photos
*No ads posted on any designs
CONS:
*Monthly subscription fee
Choosing between the free and paid versions of Canva can be tricky. On the one hand, whether or not Canva Pro is worth the upgrade depends on how you plan on using it. The free version will suffice if you're a casual user who only needs to create the occasional social media post or flyer. However, upgrading to Pro could be a good investment if you use Canva frequently for work or business purposes.
CONCLUSION
As a Canva Pro user, you'll also enjoy priority customer support from the Canva team. So if you ever have questions or run into problems while using the tool, you can expect quick and helpful assistance from someone who knows their stuff.
Canva is a user-friendly graphic design tool that anyone can use to create amazing content. With just one subscription, you unlock endless possibilities, including premium features like Brand Kit, Premium Templates, Magic Resize, 100 million stock photos and videos, audio files, and more. Canva makes it easy to design anything you can imagine without any prior design skills needed. Start your free Pro trial today! https://bit.ly/canvaprofreetrialsignup
Article source:
https://articlebiz.com
This article has been viewed 388 times.
Article comments
There are no posted comments.