Professional Carpet Cleaning vs. Do-It-Yourself Methods: Which is Better?
Author

Max Verevkin

Published

October 29, 2022

Word count

431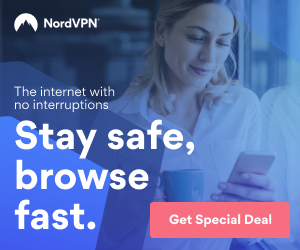 Carpets are an important part of any home or business. They add comfort and style and play an essential role in protecting flooring from dirt, debris, and other sources of wear and tear. Over time, carpets can become stained and matted, making them difficult to clean and requiring special care. That's where professional carpet cleaning comes in.
There are many benefits to having your carpets professionally cleaned, including improved appearance, extended life, and improved indoor air quality. However, professional carpet cleaning can get expensive. In this blog post, we'll take a look at both professional carpet cleaning and do-it-yourself methods so that you can decide which is best for you.
What is professional carpet cleaning, and what are its benefits?
Professional carpet cleaning is a type of deep cleaning that removes trapped dirt, dust mites, bacteria, pollen, and other allergens from carpets using high-powered equipment. Carpet cleaners will often use a hot water extraction method to remove these contaminants from your carpets, leaving them clean, refreshed, and free of potential irritants.
The benefits of professional carpet cleaning include improved appearance, extended life of your carpets, and improved indoor air quality. If you have allergies or asthma, regular professional carpet cleanings can help reduce your symptoms by removing triggers from your environment. Carpet cleanings can also help prevent the growth of mold and mildew in your home or business.
How does professional carpet cleaning work - what machinery and techniques are used?
Commercial-grade hot water extraction machines are typically used for professional carpet cleanings. Hot water removal machines have two main components - a tank for hot water/cleaning solution mixture and a powerful vacuum system. The hot water/cleaning solution mixture is sprayed onto the dirty carpet, where it breaks down dirt, stains, and allergens. The vacuuming component then extracts the dirty water along with all the contaminants from the carpets.
Compare and contrast the cost of professional carpet cleaning with do-it-yourself methods.
Professional carpet cleaning costs vary depending on the area's size and any additional services that may be required (stain removal, pet odor removal, etc.). However, on average, professional carpet cleanings cost between $400-$500. Most companies also offer specials or discounts for first-time customers or larger jobs.
Do-it-yourself methods are often cheaper up front, but they may not be as effective as professional methods. When not done correctly, DIY treatments can damage your carpets or leave a residue that will attract more dirt. In addition, do-it-yourself methods often require more time and effort than simply calling a professional company to come in and take care of everything for you.
This article has been viewed 324 times.
Rate article
This article has a 5 rating with 1 vote.
Article comments
There are no posted comments.