Rising Indian Music Stars Harshal Bhatt and Hemen Bhatt
Arts & Entertainment → Books & Music
Author

Harshal Bhatt

Published

December 8, 2022

Word count

815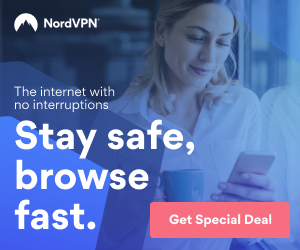 India is a land of music and a booming new generation of artists is emerging. Let's take a look at the lives and stories of rising Indian music stars Harshal Bhatt and Hemen Bhatt. They are brothers, both based in Vadodara, who have their own musical group called "The Musical Brothers" Their musical influences range from Elvis Presley to Arijit Singh, as well as other greats in between. The brothers are also avid Engineers and Instrumentalists who play several gigs regularly to audiences across their province. Read on to know more about this talented duo…
Harshal Bhatt and Hemen Bhatt: The Basics
Harshal Bhatt (a.k.a. PoeticMusician) is the lead singer and Music co-ordinator of the group. He was born in Mahemdavad, India and is currently 26 years old. He is the backbone of this group. Hemen Bhatt is the lead Instrumentalist of the group. He was born in Vadodara, India and is currently 21 years old.
Musician, Poet, Singer, Video Creator and more!
Both Bhatt brothers are multi-talented artists. Harsh is a poet, singer and music composer. He has been learning tabla since he was 4 years old and started composing music at 13 and has performed on stage in different parts of India. His ideas in music arrangement for shows, concerts or even recordings are creative and always out of the box. On the other hand, Hemen is a Rapper, Poet, Video Creator and more. He is popular for playing various instruments flawlessly. He started his journey at the age of 8. Both brothers are also skilled video artists, having created and directed several music videos. Also, an interesting fact is both brothers are engineers. Harshal has done his Master's in Mechanical Engineering from the University of Windsor (Canada). Whereas Hemen is pursuing his bachelor`s in Chemical Engineering in India.
What inspires you to make music?
Harshal Bhatt: "All I can say about music is that, whenever anyone listens to the tune that I have composed and if it corresponds to the same emotions regardless of listeners' age, then it is called Music. Another important thing in my opinion is Lyrics. If you were able to find the right emotion, proper words and tune which can take these two diamonds and make a beautiful necklace then everyone would like to wear it all the time. It is not something that you think about or can plan. It's just there."
Hemen Bhatt: "Making music is a completely emotion-driven process. It is something that comes from a very deep place within. The music that I have made and sung has always been inspired by my own experiences in life, the people I have met, the places I have been to, my own personal feelings, and the world around me."
Harshal Bhatt and Hemen Bhatt's Favourite Songs
These are the songs that the Bhatt brothers say changed their lives and musical journey forever. Harshal Bhatt: "My favourite song is "Ye chaand sa roshan chehra" by late Mr. Mohammed Rafi Saab and "Lag ja gale" by late Ms. Lata Mangeshkar. These songs were the first melodies that I have ever heard. My father was listening to it, and I was completely amazed by the sound and vibe. I also enjoyed the lyrics and felt that it was a song that everyone could relate to. I was about 10 years old at that time." Hemen Bhatt: "My favourites keep changing but one song which made my interest in music was "Kajra re" from "Bunty Aur Babli". This song made me want to start singing and dancing. Another song that moved my interest in Rap and hip hop was when I heard "Duma Dum mast kalandar" by Baba Sehgal and Alka Yagnik."
With time their taste in music has developed. Now they also love to listen to the Poetry and structure of Gulzaar, Javed Akhtar, Piyush Mishra, Compositions of A.R.Rahman, Salim-Sulaiman, Amit Trivedi, Vishal-Sekhar, Rappers like Raftaar, Divine, Baba Sehgal, Kalamkaar group, Eminem, 50 cents, Tupac, Drake, and legends like Elvis Presley, Michel Jackson, Kishore Kumar, Asha Bhosle, K.S.Chitra, Hariharan, New generation stars like Ed Sheeran, Taylor Swift and so many others.
Final Words…
The Bhatt brothers are enjoying an exciting and successful stage in their musical journey. They recently collab with different musicians around their state and their partnership has resulted in an instrumental album called "Chemistry". Also, Hemen debuted with his first original Rap called "Kalyug: The Reality". Their music has been popular with all age group people, and they have been earning great reviews. The Bhatt brothers are working on their second album and are excited to see where this partnership takes them. The Bhatt brothers are also enthusiastic about growing their brand. They also have a Poetry channel on YouTube called "PoeticMusicians", where they post their original art in front of the world. Both are excited about what the future holds for them.
"Musical Brother was started by Harshal Bhatt in 2015 to enhance the musical experience. His brother, Hemen Bhatt took this venture to the next level with his writing, production, and instrumentalist skills. They create, and collab with other musicians for social media videos and on-stage performances. With their motto "Let`s make the world Musical", they encourage young musicians to join them and create various styles of music. Contact us For Query/ Performance/ Meet-Up at: themusicalbrother@gmail.com"
Article source:
https://articlebiz.com
This article has been viewed 593 times.
Rate article
This article has a 5 rating with 1 vote.
Article comments
There are no posted comments.