Where to Watch Pokemon Online
Arts & Entertainment → Television / Movies
Author

Limarc Ambalina

Published

November 5, 2022

Word count

872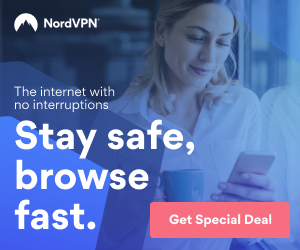 Above all forms of media, one rises higher than the rest. Pokemon stands as one of the most successful media franchises in the world. The franchise consists of top-selling games and a long-running anime series. Since 1997, the Pokemon anime has grown throughout the world, following unique stories not found in the games. While the quality of the show varies, it continues to get new episodes almost every week. With such a large series, it's no surprise that fans are bustling to discover the best places to watch Pokemon online.
The Plot of the Pokemon Anime
Pokemon follows the adventures of a young boy named Ash Ketchum. He journeys the world with his partner Pokemon, Pikachu, seeking to become the greatest trainer there ever was. He commonly partners up with characters from the mainline games, letting fans experience a deeper connection with Ash than most anime protags. The anime also follows key events from the Pokemon games while mixing in some of its own unique charm.
The current iteration of the anime is called Pokemon Master Journeys. Through his journeys, Ash travels with fellow Pokemon trainers Goh and Chloe. Together, they go on an epic adventure through all major regions of the world. Recent seasons have strayed from the storylines of the Pokemon games, in favor of telling their own stories. But familiar characters – from both the games and previous anime episode- still make prominent appearances.
The Pokemon anime also consists of special movies. These movies feature Legendary and Mythical Pokemon, providing more high-stakes storytelling and heart-pounding action. While these movies aren't required to enjoy the anime itself, they're great bonuses for fans of the series. Numerous elements of the anime are also referenced in Pokemon games, so long-time watchers have plenty to look forward to.
5 Best Places to Watch Pokemon Online
This article will share the best websites to watch Pokemon online. However, this article will only cover legal sources. Additionally, not every episode of the series will be available in one location. The reasoning is simple – the Pokemon series is vast. Most popular anime websites do not have every Pokemon episode. Crunchyroll, for example, doesn't have a single one. Fans will need to get creative in order to watch their favorite episodes of the Pokemon anime.
Pokemon TV
Completely free to use!
Pokemon TV is sourced directly from The Pokemon Company itself. The website has entire seasons of the anime, as well as specials not easily found anywhere else. Unfortunately, the site does not have every season available at once. Episodes and movies are rotated on a regular basis, and it's not possible to keep anything before it leaves. Pokemon TV doesn't require payment, but you might want to look elsewhere if you're looking to binge.
Pros
Completely free to use
Contains numerous specials
Cons
Not everything is available
No way to keep episodes
Netflix
watch pokemon online
Netflix has a highly comprehensive list of Pokemon episodes. This includes new episodes of the latest series, Master Journeys.
But the availability of each episode varies from region to region.
Pros
Newer episodes are available
Exclusive content, including the Secrets of the Jungle movie
Cons
Requires a paid subscription
Still lacking numerous seasons
HOW TO WATCH POKEMON INDIGO LEAGUE AND OTHER SEASONS ONLINE ON NETFLIX FROM ANYWHERE IN THE WORLD
The Netflix anime library varies by region. Because of this, fans should consider using a VPN to watch the Pokemon anime online if you are in a geo-blocked region.
This method works on both desktop PCs and mobile phones or tablets.
Purchase (or start a free trial) of a VPN, such as NordVPN.
In the settings, choose the United States as your region. (as of the writing of this article, Pokemon Indigo League, Pokemon Journeys, and more are available in the US Netflix library)
Fire up the VPN and wait for it to do its magic.
Once you're connected, navigate to Netflix (browser or app).
Search "Pokemon" in the Netflix search bar and you should see available Pokemon episodes pop up.
Enjoy! If your Netflix library doesn't update to reflect the country you selected in your VPN, you may have to clear the Netflix cache first and try again.
Google Play
There are many episodes of Pokemon, including Pokemon Indigo League, available on Google Play. Not every season is available, but fans are still able to purchase and keep episodes from the anime. Additionally, Google Play gives access to numerous movies and specials. While it's not the most comprehensive list of seasons, Google Play is a great place to start your episode collection.
Pros
Allows fans to purchase and keep episodes
Numerous movies and recent seasons available
Cons
Payment required
Previously available content is now unavailable
iTunes
iTunes is another great option for watching classic Pokemon episodes. Once again, there are many seasons missing from this storefront. But iTunes still allows fans to keep episodes, much like Google Play does. Sadly, there's no free option, and iTunes must be downloaded in order to watch these episodes. Fans can also visit Apple TV for a comprehensive list of every episode Apple provides.
Pros
Episodes can be kept
Cons
Payment required
Additional download required
This article has been viewed 566 times.
Rate article
This article has a 3 rating with 2 votes.
Article comments
There are no posted comments.